I didn't play as many new games in 2022 as I did the prior few years, but I got to at least enough to muse on a few favorites, ranking five of them. Let's get to it:
Special Awards
Unplayed, Unfortunately – Xenoblade Chronicles 3, Elden Ring, Star Ocean: The Divine Force, Stranger of Paradise Final Fantasy Origin, Chained Echoes, Crystal Project
The above are six of the many great RPGs released in 2022 that I didn't play for more than an hour apiece. All of them are either sitting on my shelf unplayed or wishlisted at an appropriate online store, so maybe I'll get to them eventually. This wasn't the year.
Retro Encounter of the Year – Month of Mass Effect
My replay of the Mass Effect trilogy lived up to every memory and expectation, and the small changes made for the 2021 Legendary Edition were welcome. The epic and engaging story, exciting firefights, memorable characters, and fun customization elements make Mass Effect one of the best RPG experiences of the last 20 years, and Lair of the Shadow Broker and Citadel are perhaps the best video game DLCs I've ever played. If you have any love at all for science fiction, please give Mass Effect a chance if you haven't already. And then listen to the three 2022 Retro Encounter episodes on it!
Reissue of the Year – LIVE A LIVE
LIVE A LIVE is one of those "never made it outside of Japan" RPGs that I had read about often but never played all the way through, with my sole attempt around 20 years ago using an untrustworthy, poorly translated ROM. But this remaster, preserving the great characters and concepts of the original with a few modern adjustments alongside gorgeous menus, music, and sprites, is an easy recommendation. LIVE A LIVE is a certifiable classic, and I'm so glad this remake exists.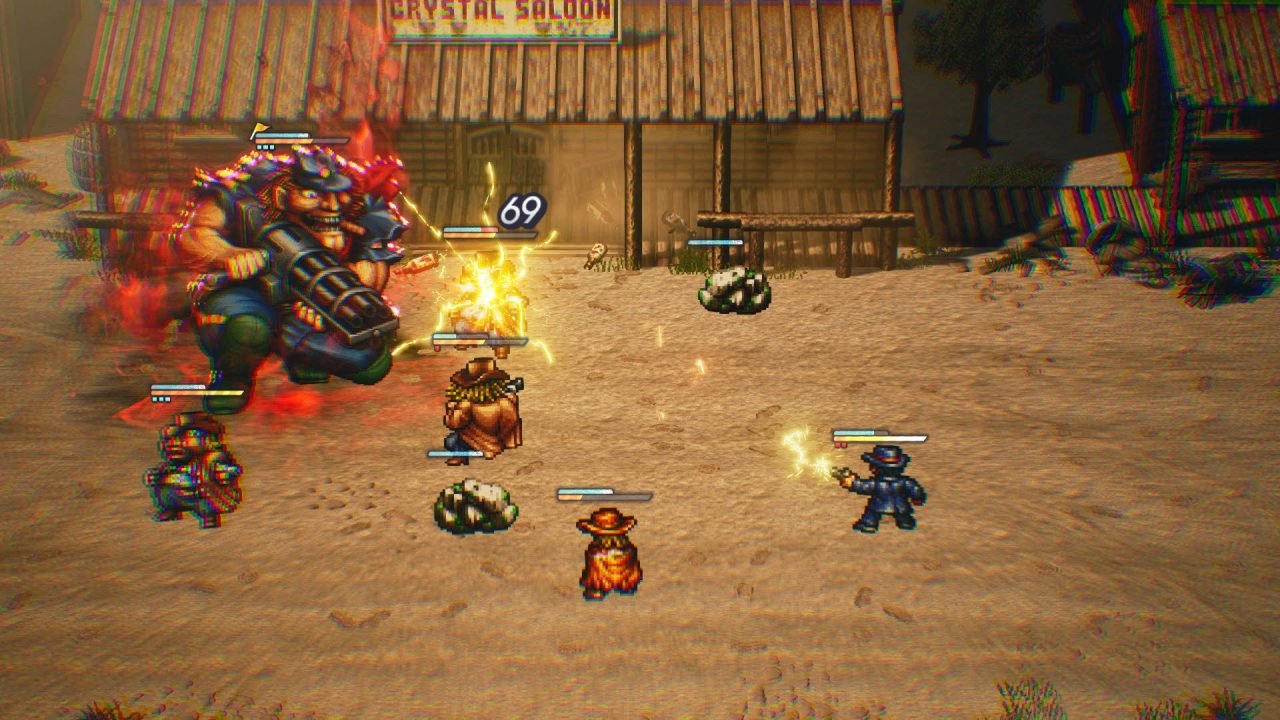 Non-RPG of the Year – Vampire Survivors
Vampire Survivors is a rogue-lite gothic fantasy shmup that costs five dollars. Please play it. Immediately.
Continued Obsession of the Year – Monster Hunter Rise: Sunbreak
Monster Hunter Rise was my favorite game of 2021, and even though Sunbreak is my most-played game of 2022, it's not in the list below because it has an unfair advantage. Sunbreak is not a true standalone game but rather an expansion with moderate improvements to my favorite game of last year. As a compromise, let's acknowledge that Monster Hunter Rise is probably my favorite game of the last two years but Sunbreak doesn't qualify for 2022.
New Obsession of the Year – Demon's Souls (PS5 remake)
It happened again. I played a video game for the first time, and it awakened something in me that inspired hours of research and multiple purchases (This also happened to me with Ys in 2013 and Like A Dragon in 2020). I finally got around to playing my first Souls game in 2022, and since doing so I've bought most of the rest of the series and can't wait to dive deeper. My favorite pre-2022 game I played this year, Demon's Souls is a meticulously crafted action RPG that left me alternately awestruck and frustrated, and if the rest of the series can capture 75% of that feeling every few years, then it's all over. I'm a fanboy now.
Top 5
5 – For an Outstanding Premise – This Way Madness Lies
Even though the recent Zeboyd Games joint finishes last in my list of properly ranked 2022 RPGs, that doesn't mean I didn't like it. This Way Madness Lies is consistently clever and amusing, with ingenious implementation of mechanics like randomness and status effects in a fun battle system. But really, the reason to play this game is that it's about alternate-dimension Shakespeare heroines transforming into Sailor Moon-esque magical girls. If that doesn't get you a little curious, I'm not sure we can be friends.
4 – For Outstanding Twists – AI: The Somnium Files – nirvanA Initiative
I don't think nirvanA Initiative is as good as its predecessor, an astounding murder mystery puzzle adventure with brilliant characters and story. Still, this 2022 sequel is definitely good and delivers on its big reveals. The reasons why certain events seem impossible and the protagonists aren't always reliable narrators are spit-out-your-drink crazy, and the secret ending is a mindblow as well. For these twists, I didn't mind suffering through occasional maddening replacement-code puzzles. Uchikoshi games are always worth it.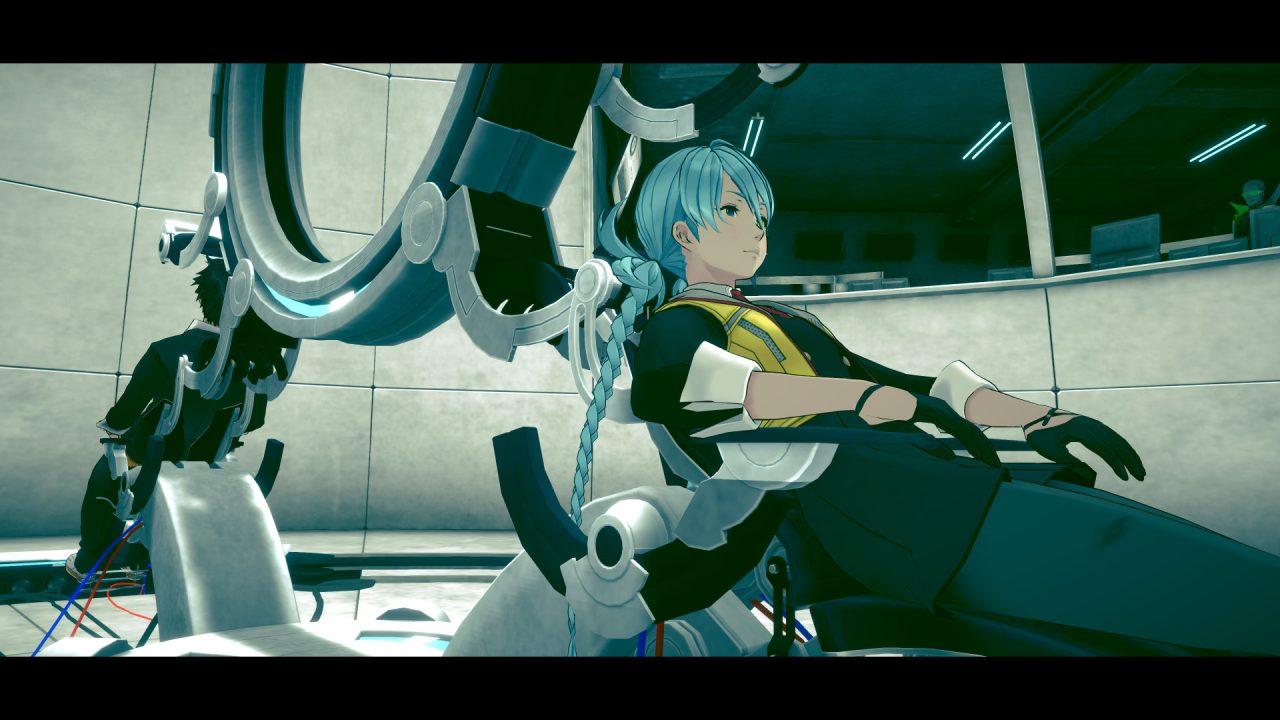 3 – For Outstanding Side Characters – Pokémon Scarlet
The problems with Pokémon Scarlet & Violet are well-documented and valid, but this is the best Pokémon story of the last decade. I love the three rival characters with individual story arcs, culminating in defeating the Pokémon League, unearthing a school bullying scandal, and revitalizing a Mabosstiff suffering from an illness. And Larry, an overworked office drone, is the Normal-est Normal-type gym leader in series history. He openly admits to putting on a facade to get through the grind of the workday, then gives you the TM for Facade! The good parts of Pokémon Scarlet are great in spite of itself, especially the NPCs.
2 – For an Outstanding Viewing Experience – The Quarry
The Quarry is a horror game with snappy dialog, intense action, branching story paths, and plenty of plot intrigue. I thoroughly enjoyed it, even though I usually don't love horror games. The Quarry had so much compelling drama (and cheeky jokes) that I was fully invested, to the point where I'm considering replaying it to find more collectible items and unlockable endings. The Quarry is not a terribly long or deep narrative adventure, but it plays like watching a summer camp horror movie with your friends in the best way.
1 – For an Outstanding New Beginning for the Most Popular RPG Series in the World – Pokémon Legends: Arceus
For decades, fans clamored for a Pokémon experience less tied to series standards like linear stories of taking on gym trainers, defeating an evil organization, and conquering the Elite Four. Yet, those wishes mostly landed on deaf ears. Pokémon is arguably the most successful intellectual property in the world; when you combine game, film, television, and merchandise sales, Pokémon makes more money than Star Wars, Marvel, Harry Potter, or any other global franchise. So why should GameFreak change anything? 
That's part of why Pokémon Legends: Arceus feels special. Taking place in the land of Hisui (Sinnoh from Pokémon Diamond & Pearl, but in the distant past), the world of Legends: Arceus is a time before widespread Pokémon husbandry existed. Pokémon aren't harmless helpful mascot monsters — they're dangerous animals largely unknown to the human settlers of Hisui. The player stalks, traps, and captures Pokémon to survive, negotiates between rival clans with different religious views on Hisui's Pokémon, and navigates five open-world biomes in the most exciting moment-to-moment action Pokémon has ever had. 
Pokémon Legends: Arceus is already the best Pokémon game in at least a decade, but in addition to being an excellent game in its own right, it hints towards an even brighter future. Legends: Arceus isn't as feature-rich as a main-series Pokémon game (fewer than 250 monsters, no held items or Pokémon passive abilities, etc.) and Scarlet and Violet are rife with technical issues. If The Pokémon Company can incorporate the best parts of these two 2022 games into a future Pokémon title without as many missing or broken elements, we could have a masterpiece on our hands. But sticking to 2022, Pokémon Legends: Arceus is a great monster-catching adventure worth your game time and shelf space.