Welcome to RPGFan's Most Anticipated Games of 2022! And let me tell you, there are more than a few games that we're excited about this time around.
The staff has come together and looked at every game that is releasing in 2022 (and some that we hope will) and, though it was tough, we've whittled the list down to the 30 we're most excited to see. From entries in some of the biggest franchises in the industry, to potential indie breakouts, to even prequels for RPGs we're excited to play, there's a little something for everyone this year.
What are you most excited to get your hands on this year? Are there any bit titles that we missed? If so, be sure to let us know on Twitter, Facebook, Instagram, Discord, or however you most enjoy interacting with us!
Intro by Zach Wilkerson
---
Advance Wars 1+2: Re-Boot Camp
Platforms: Nintendo Switch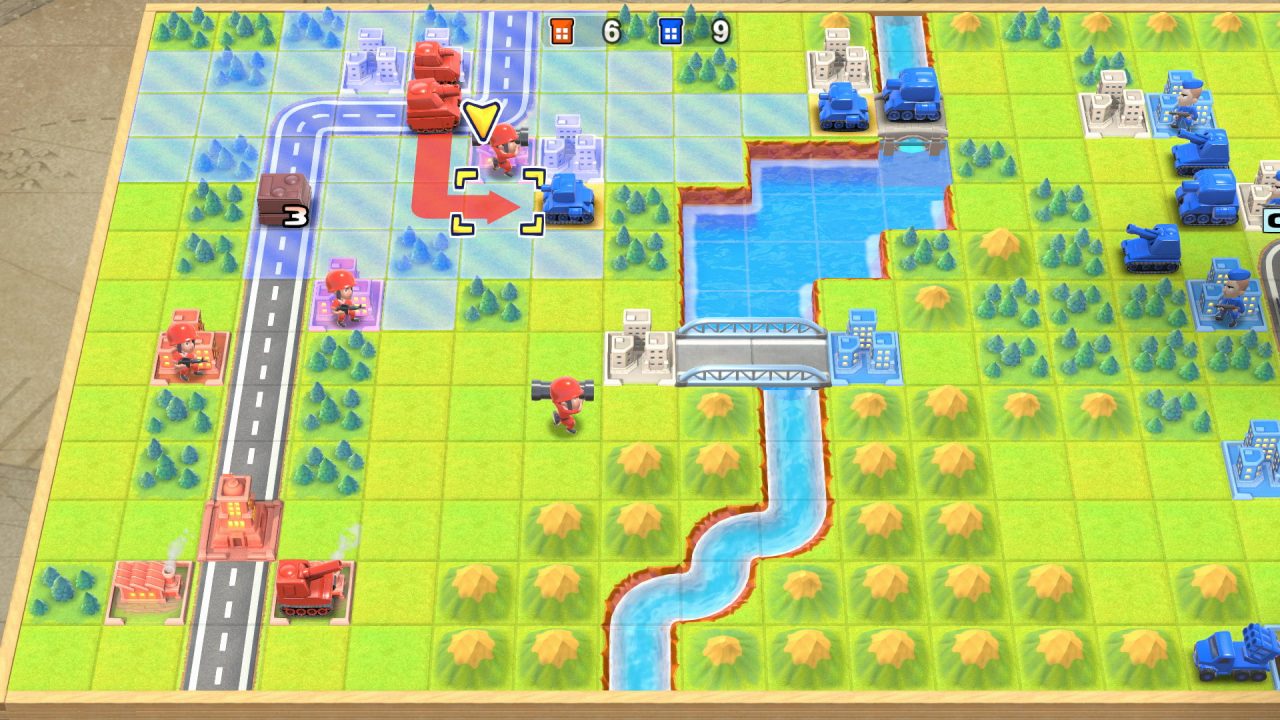 If you were a Game Boy Advance-owning turn-based strategy fan in the early 2000s, a cartridge of Advance Wars likely had a semi-permanent home in your handheld! The first Western entry of the long-running Japan-only series, Advance Wars combined a cartoony and accessible presentation with deep and rewarding turn-based mechanics. Unfortunately, after its latest release in 2008, the series went into what appeared to be a permanent hibernation. The closest thing we got to a new entry since then was its phenomenal spiritual successor Wargroove. But in June 2021, entirely unexpectedly, Nintendo revealed that they entrusted fan-favorite developer WayForward to remake the first two GBA entries of the series with a brand-new art style, 3D graphics, and revamped gameplay. Though initially expected in December, WayForward recently delayed the launch into spring 2022 to fine-tune the gameplay. As a massive fan of the series, I'm happy to give them all the time they need. After all, we've waited 14 years, so what's five more months?
by Jono Logan
---
AI: The Somnium Files – nirvanA Initiative
Platforms: Microsoft Windows, Microsoft Xbox One, Microsoft Xbox Series X|S, Nintendo Switch, Sony PlayStation 4, Sony PlayStation 5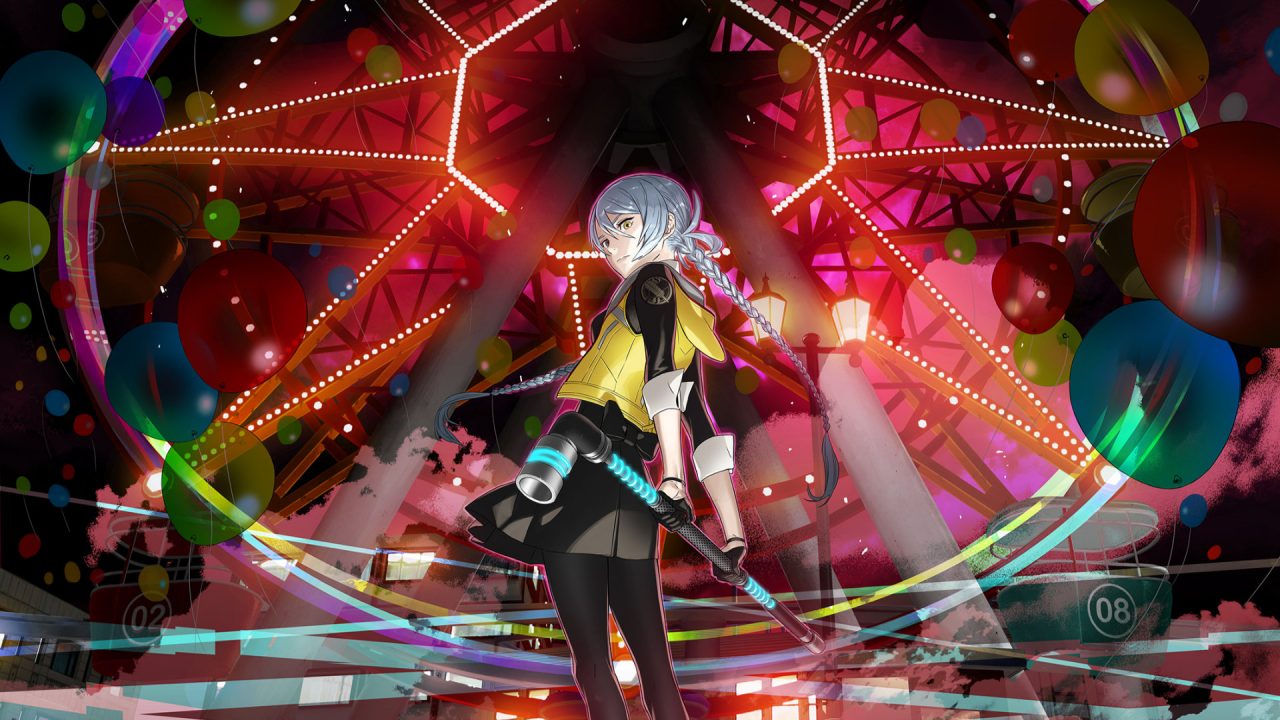 The first AI: The Somnium Files was part visual novel, part puzzle adventure game, and all kinds of wild. Protecting an idol-singer-slash-Minecraft-streamer from a serial killer, jumping into the dreams of possible murder witnesses, and cherishing nontraditional parent-child relationships were a few of the highlights of the 2019 Kotaro Uchikoshi thriller. We know that the 2022 follow-up co-stars the badass teenage martial artist Mizuki and digital AI detective AI-Ball (who's no longer inside Mizuki's father's false eye) on a mission to bring a new serial killer to justice, and that's about it…which is more than enough for me. Mizuki's the greatest pipe-wielding crimebuster since Mayor Mike Haggar, and I'm here for every plot flowchart, crime scene investigation, and wacky quick-time event the Somnium sequel has to offer.
by Michael Sollosi
---
Atelier Sophie 2: Alchemist of the Mysterious Dream
Platforms: Microsoft Windows, Nintendo Switch, Sony PlayStation 4 – Release: February 25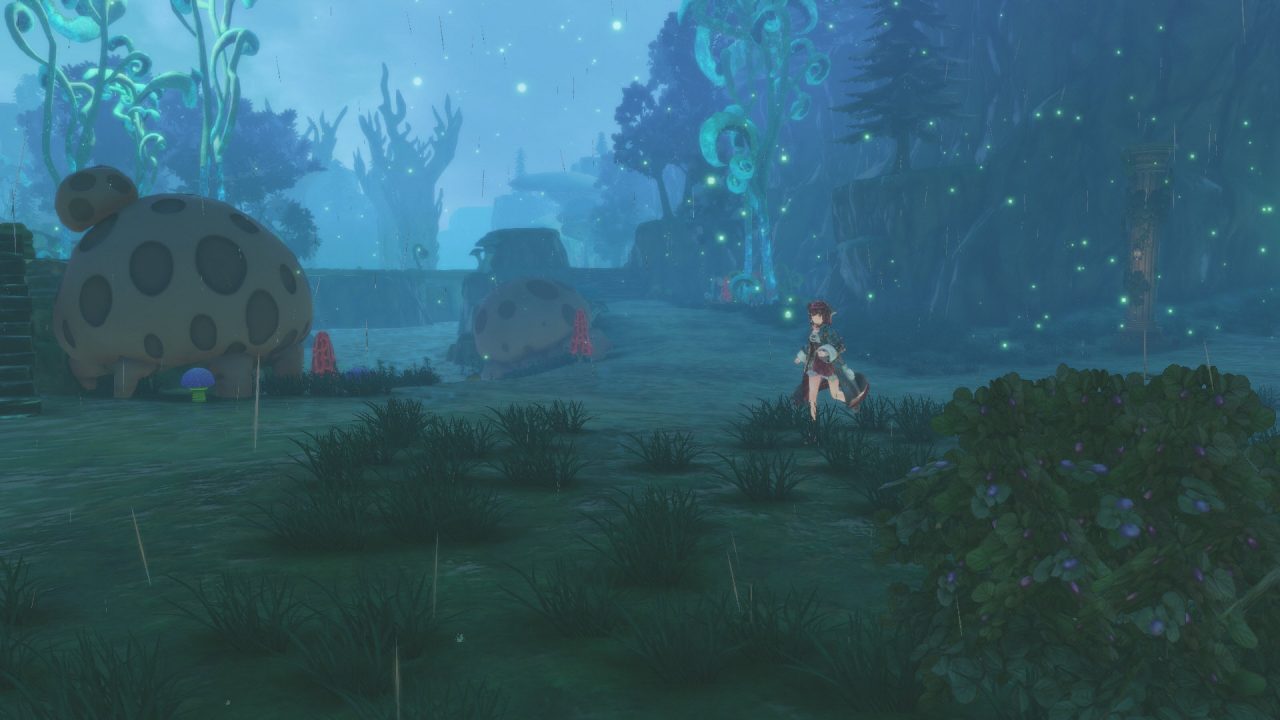 Isekais are all the rage these days. So, why not an Atelier Isekai? In Atelier Sophie 2: The Alchemist of the Mysterious Dream, the titular Sophie finds herself awakening in the dream world of Edre Wiege. The game takes place in the gap between 2017's Atelier Sophie and 2018's Atelier Firis and shows that Gust is willing and eager to expand previous trilogies and create even more direct sequels with returning protagonists. From the initial reveal to the most recent trailers, Atelier Sophie 2 is shaping up to be one of the most exciting entries in the series. The addition of new minigames for gathering, the new character models, the exciting new combat, the continuation of Sophie's personal journey, and the new alchemy systems (of course) are just a few of the reasons I'm excited to get my hands on this title. As an Atelier fan, it's easy to feel like I'm spoiled these days.
by Des Miller
---
Chocobo GP
Platforms: Nintendo Switch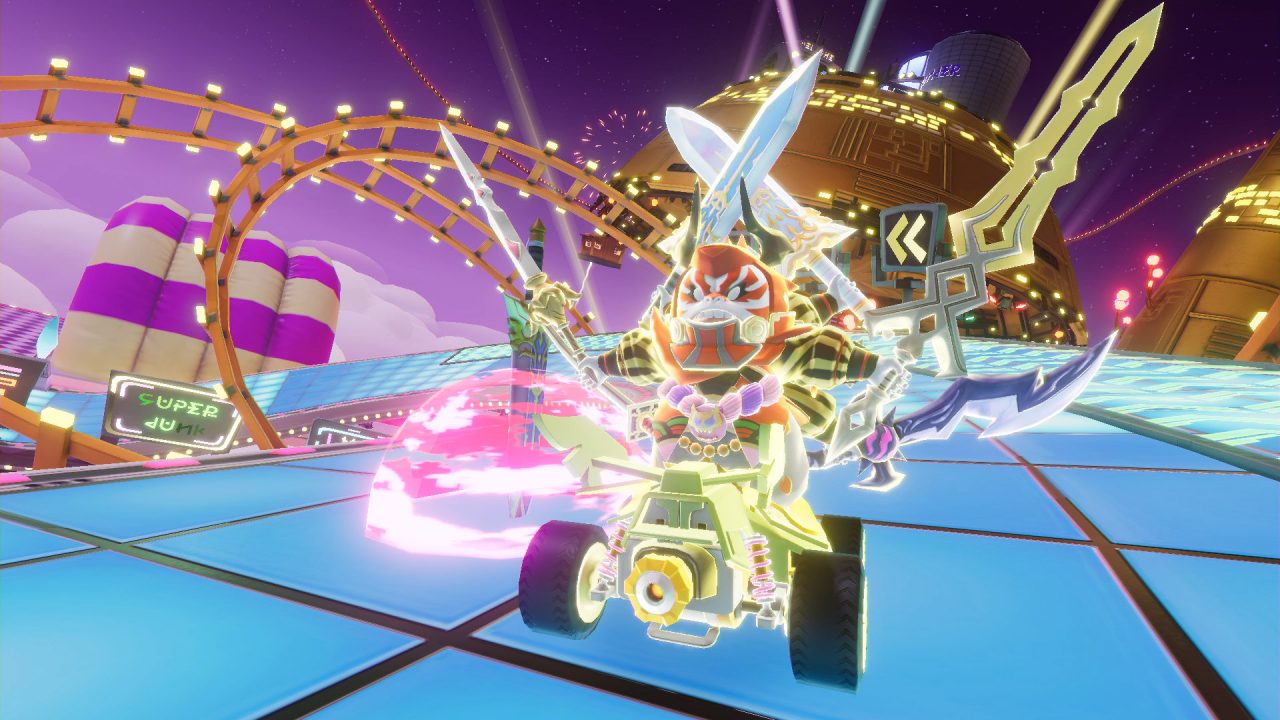 Okay, I know I haven't been vocal about wanting another Final Fantasy racing game, but Chocobo GP's announcement made my eyes light up. This sequel to 1999's PlayStation-exclusive Chocobo Racing looks like it's taking lots of inspiration from modern day Mario Kart. As you'd expect, it's chock full of references too, with stages based on Final Fantasy VI's Zozo and Final Fantasy VII's Gold Saucer, and power ups come in the form of magicite. But really, Square Enix, you can't hide all of those Final Fantasy IX things, such as both Vivi and Steiner being playable characters, and not expect me and many others to get wildly excited. The fact I might be able to beat my friends at an adorable kart racer while playing as Vivi, one of my favourite video game characters? This can't come to Switch soon enough.
by Alana Hagues
---
Death Trash
Platforms: Linux, Microsoft Windows, macOS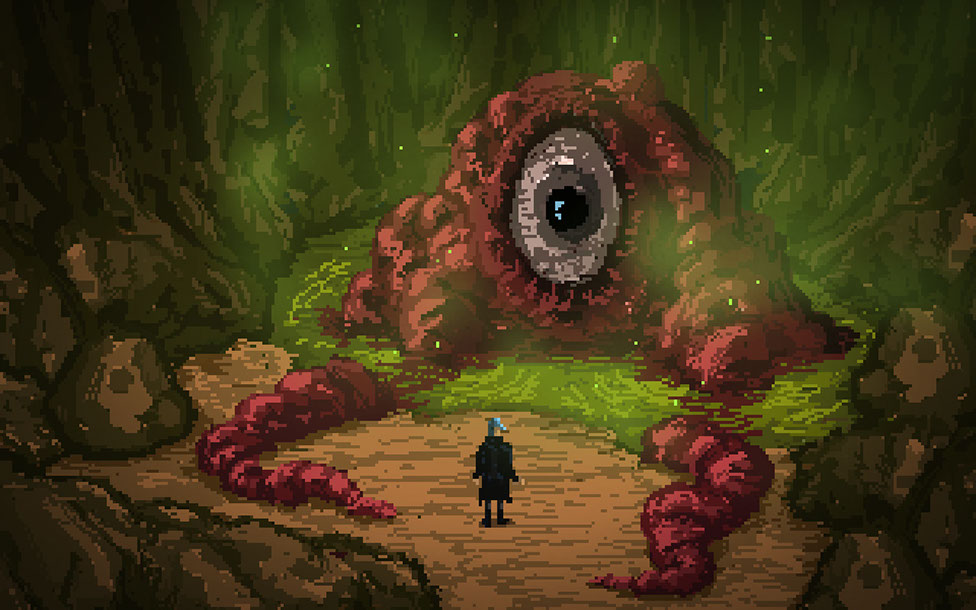 Let's get it out of the way: Death Trash is disgusting. But after playing the demo, I was immediately ready for more of what German developer Crafting Letters had to offer in its labor of love over five years in the making. With smooth twin-stick controls tied to an old-school RPG mentality, Death Trash makes for an enticing unholy marriage in its bizarre, post-everything pixel hellscape. What do these old gods with blood leaking from their eye sockets demand of you, and what role will you play in this cosmic tale? There are sure to be existential questions posed, and it will be up to you to try to find some meaning in your insignificant life. At the end of the day you'll find that beneath the grime and gore lies surprising profundity and sophistication. Now, press R1 to puke…
by Abraham Kobylanski
---
Digimon Survive
Platforms: Microsoft Windows, Microsoft Xbox One, Nintendo Switch, Sony PlayStation 4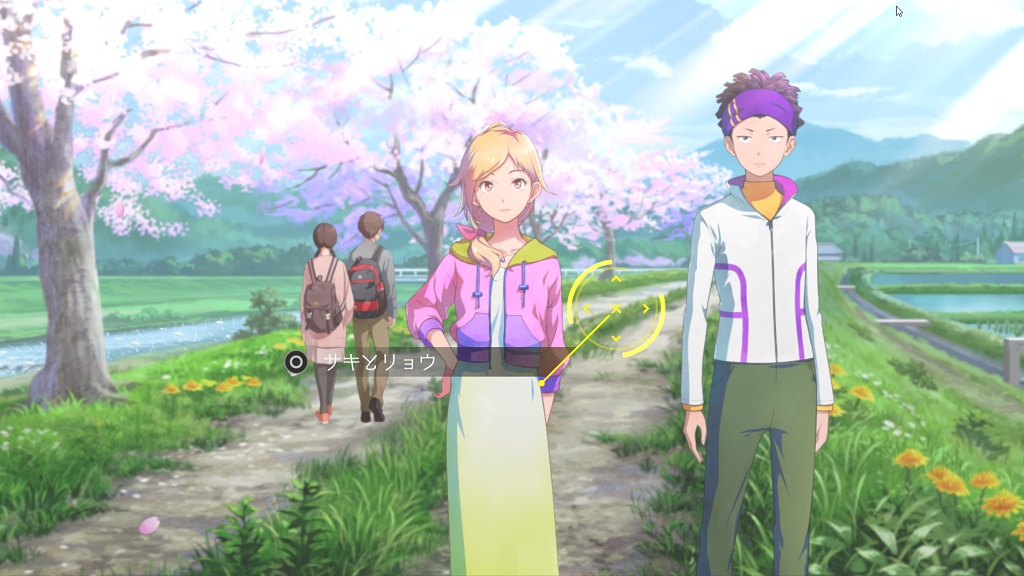 Bandai Namco have been playing an incredibly long waiting game with Digimon Survive. First announced in 2018, Survive has since suffered from repeated delays and a drought of news. But the small amount that is known about Digimon Survive has me particularly excited, even if that is primarily from craving interesting new RPGs with monster collecting mechanics. Digimon Survive promises multiple routes and endings based on the player's choices, a modern twist on a classic SRPG combat system, and a wide variety of digital monsters to collect and evolve. I loved Digimon Cyber Sleuth and I've gotten more invested in the franchise as a whole lately, so I'm really interested in seeing how this title will fare in unifying Digimon's many charms with classic SRPG mechanics.
by Adam Arter
---
Dustborn
Platforms: Microsoft Windows, Microsoft Xbox Series X|S, Sony PlayStation 5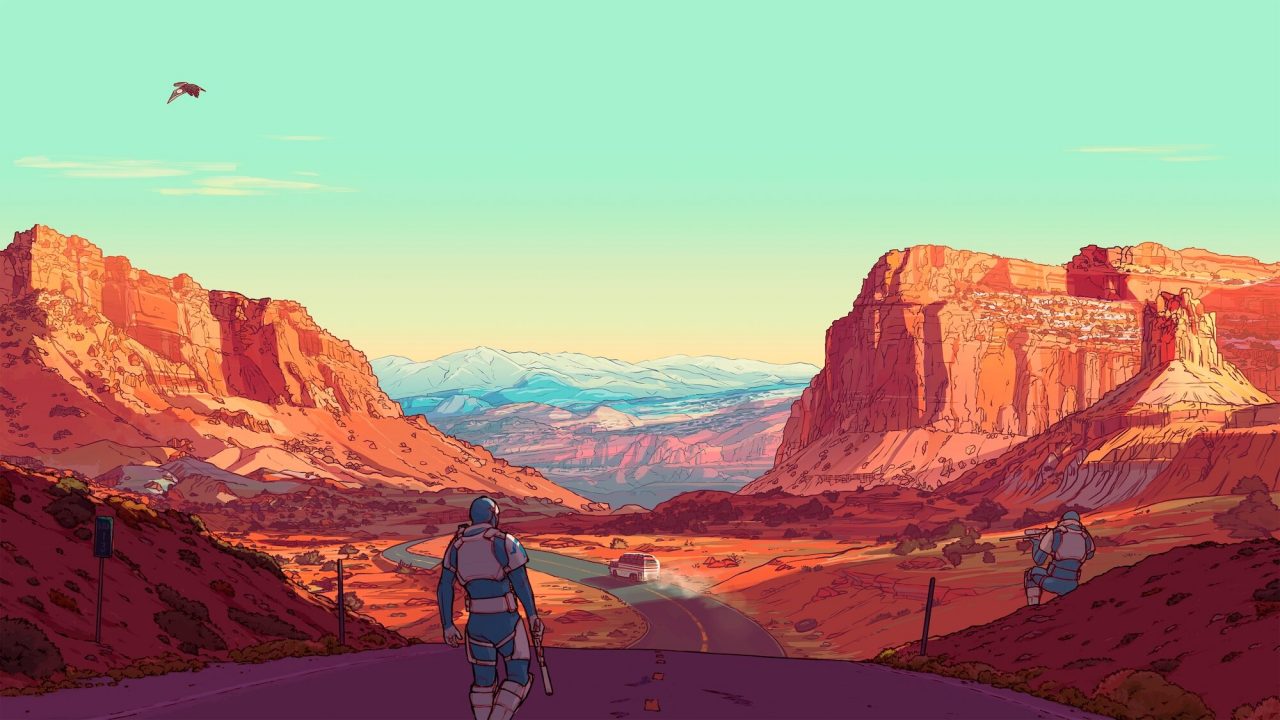 Dustborn is touted as a story-driven action-adventure game about "hope, love, friendship, robots — and the power of words." The tagline immediately got my attention, as did the scenes of you quite literally using words to do battle! Players control Pax, a four-month pregnant woman who happens to be an ex-con with superpowers, and she must transport a very important package across a dystopian America. Various groups stand in her way, so naturally Pax requires the help of a ragtag crew of other outcasts and misfits who also have superpowers. This clever premise has a lot of ground to cover as the group moves from locale to locale, and the game sports colorful visuals inspired by graphic novels with the promise of an emotional narrative and a memorable cast of characters. Dustborn might prove to be the ultimate video game road trip when it releases soon!
by Audra Bowling
---
Eiyuden Chronicle: Rising
Platforms: Microsoft Windows, Microsoft Xbox One, Microsoft Xbox Series X|S, Nintendo Switch, Sony PlayStation 4, Sony PlayStation 5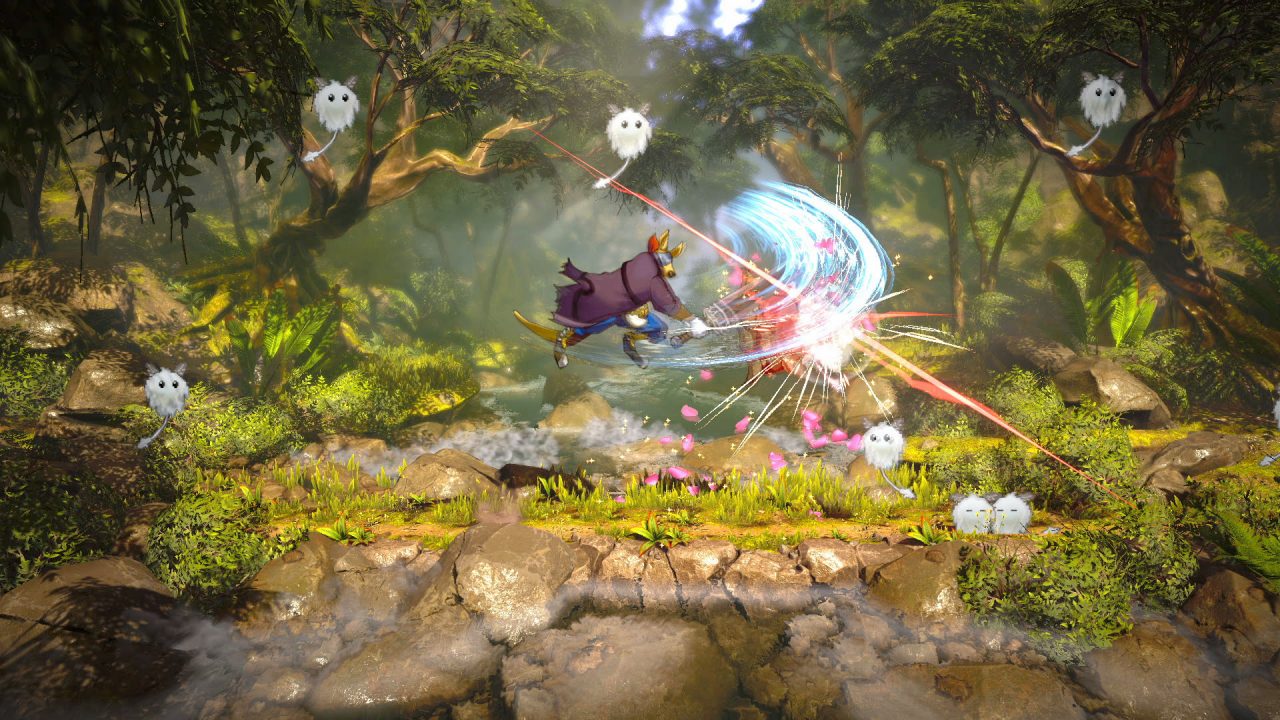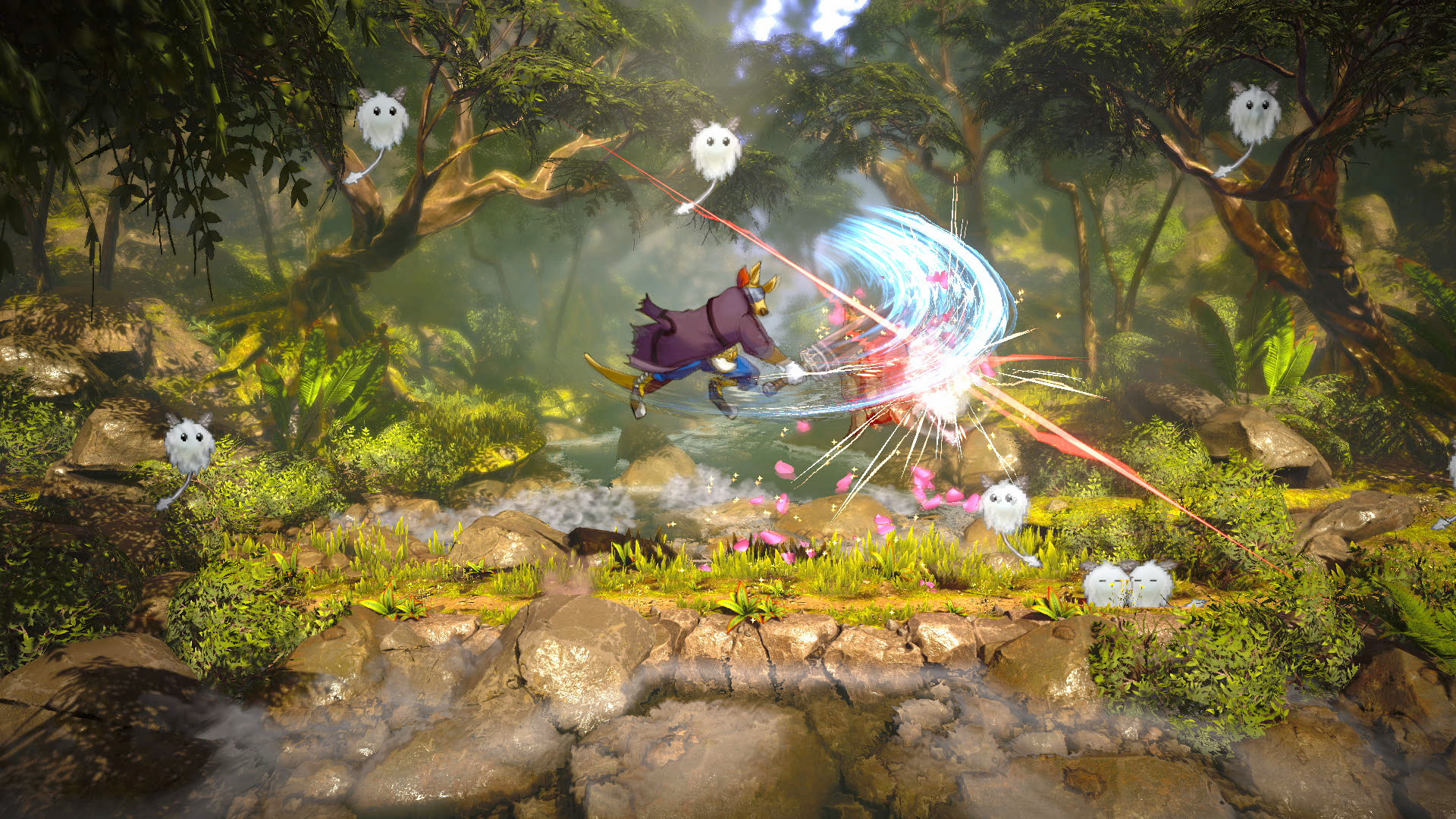 Look, I'm not sure if you could find a person who was more excited when Eiyuden Chronicle: Hundred Heroes than I was when it was announced. The delay didn't even bother me. But a prequel story, in the same vein as Bloodstained: Curse of the Moon? That made the wait even more palatable.
Maybe the most impressive thing is that Eiyuden Chronicle: Rising looks really good. Set in the same world as Hundred Heroes, the story follows seven of the characters who will feature in the main game. Instead of being a turn-based affair, the game is a side-scrolling action RPG. As you progress, you will gather items and help rebuild your town, similar to Actraiser, and rebuilding your town will also help you strengthen your characters.
Honestly, it looks like the developers at 505 Games are going much harder than they needed to for me to be excited to pick this up. The fact that it features a similarly beautiful graphical style as Hundred Heroes makes Rising look even more appealing.
by Zach Wilkerson
---
Elden Ring
Platforms: Microsoft Windows, Microsoft Xbox One, Microsoft Xbox Series X|S, Sony PlayStation 4, Sony PlayStation 5 – Release: February 25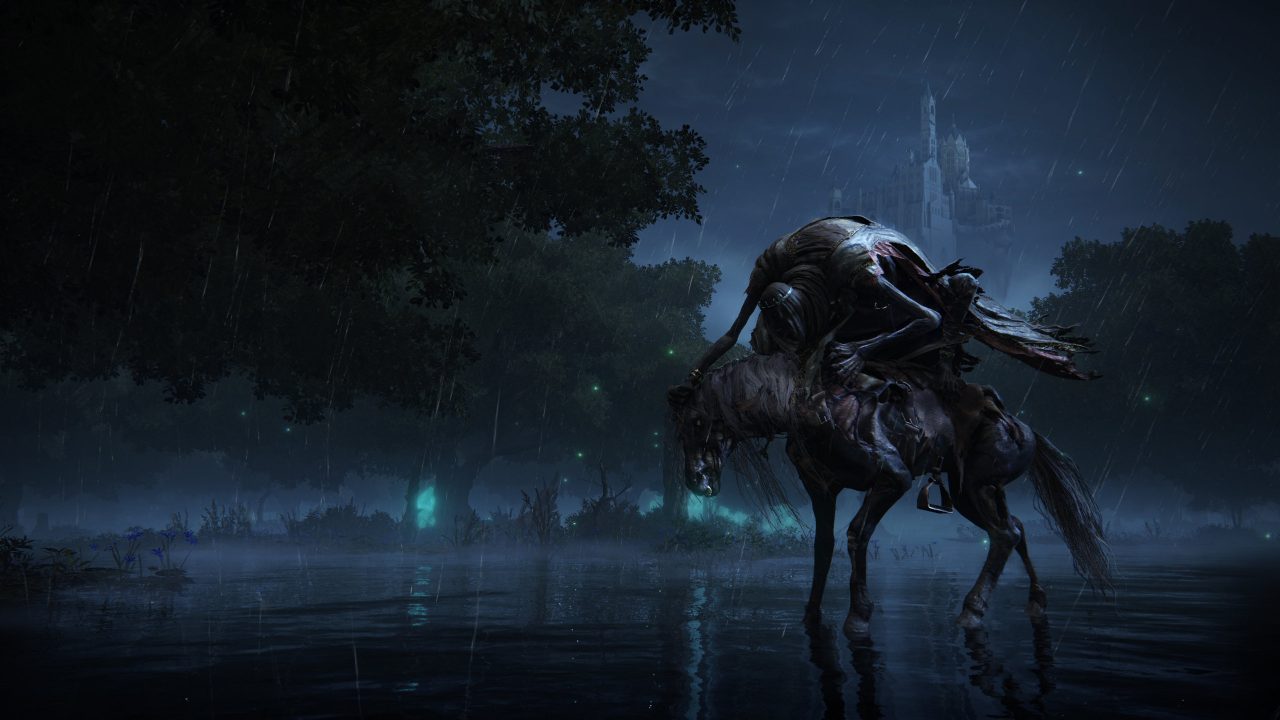 Elden Ring looks like it's going to be a game made specifically for me. Early gameplay footage has shown us a vast open-world, dungeon exploration, and the classic Dark Souls-styled action RPG combat we've all fallen in love with — which some news outlets can't resist mentioning (hardy har har!). From Software has never been shy about their inspirations and always delivers unique takes on the genres they delve into. Dark Souls was inspired by The Legend of Zelda series, and Elden Ring seems to take heavily from Breath of the Wild. As an open-world junkie, I'm eager to see how the mobility of Sekiro transfers into a larger landscape, and I'm excited to see how effective magic and faith builds are with the space I can create between my targets and me.
Plus I can jump and use a bow now. Very excited for the Legolas builds.
by Giancarlo Vazquez
---
Final Fantasy XVI
Platforms: Microsoft Windows, Sony PlayStation 5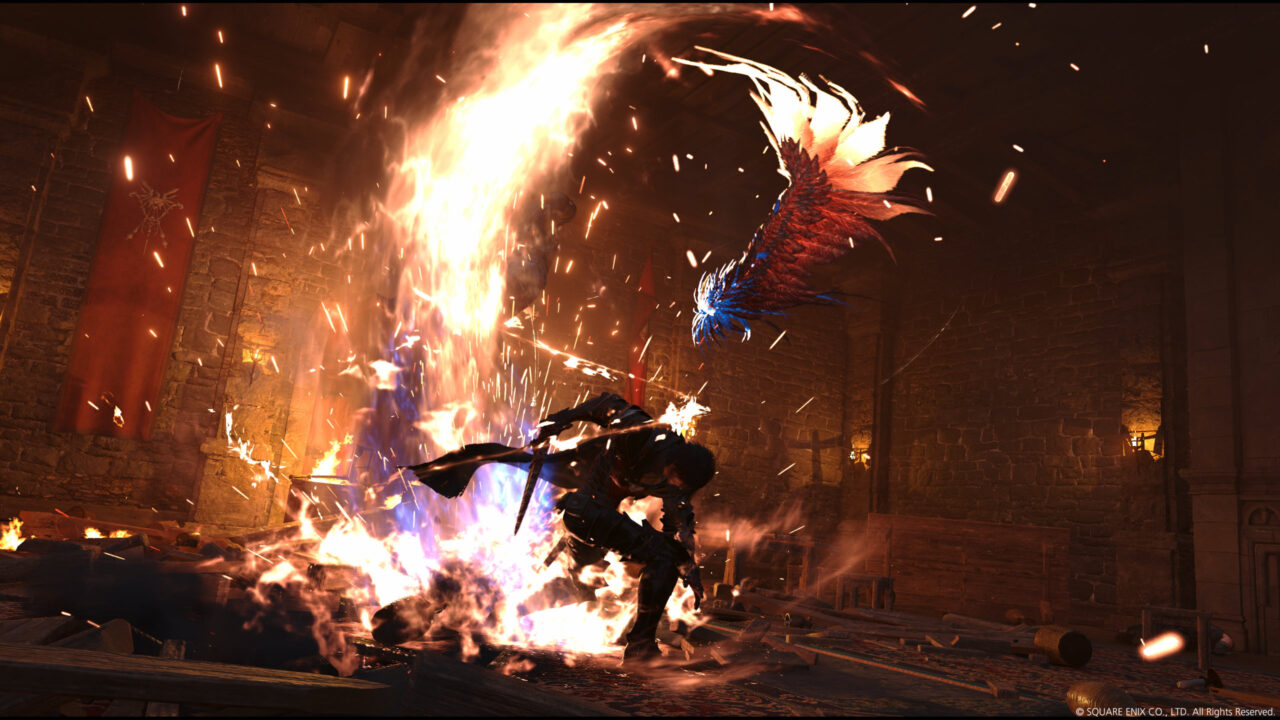 "Square Enix Has Announced Final Fantasy XVI And I Am Shaking." That was the headline for the article I penned here last September, moments after the game's unveiling. News on Final Fantasy XVI has been sparse ever since. But every few weeks, I'll sit down and rewatch the reveal trailer, and I will shake all over again. With its dark fantasy tone, gripping script segments, memorable music, and flashy swordplay, the trailer pulled me in and will not let me go. I've seen folks express apathy toward it — the visuals are clearly work-in-progress, it lacks a sympathetic center, the list goes on. And hey, I respect it. People want what they want. Personally, I was sold the moment I heard that monologue: "The legacy of the crystals has shaped our history for long enough." I don't know what it means. I don't know why it sends shivers down my spine. In Naoki Yoshida and Hiroshi Takai, I trust.
by Quinton O'Connor
---