This week, many of us are looking forward to the Game Awards. Do you think the winner is a foregone conclusion at this point? I almost hesitate to speculate lest I get caught being Wrong Online™, but I still think Elden Ring winning the GOTY prize is a foregone conclusion. I'm just… a little less sure than I was in October, thanks to a certain grumpy dad adventure that I'm enjoying more than I expected.
Anyway, what I'm actually most excited for is the orchestral medley they like to do every year to celebrate the nominees. Specifically, I really want to hear what Xenoblade Chronicles 3 song they're going to play. I'll laugh if we get "Chain Attack!", but I think "The Weight of Life" is the call. It's epic, it's catchy, and it captures the essence of the game pretty well.
Before we look back on the year's biggest releases, though, let's take some time to look forward to the RPGs coming this week!
---
Kynseed (Exiting Early Access) – December 6th (Windows)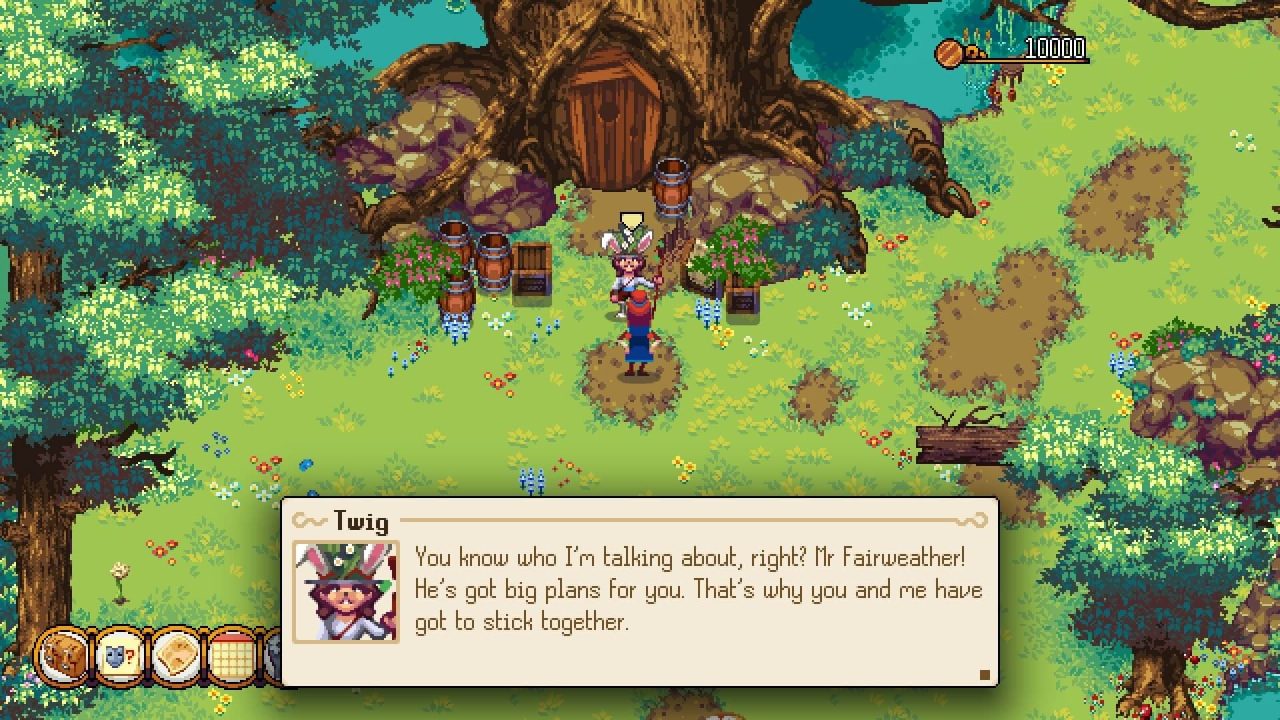 Hey, would you consider playing a life simulator by some of the ex-Fable devs? I thought so. Kynseed seems to take things a step further than most of its ilk too because living things will actually die in this game, including your pets. That's messed up.
Conceptually, it's quite similar to the PlayStation Vita game Oreshika: Tainted Bloodlines. See, Kynseed is all about building a community and seeing the world with the limited time you have. Eventually, you'll need to pass down any skills you obtain to future generations, leading to the cycle beginning anew. It sounds kinda beautiful when I think of it that way.
Speaking of beautiful, Kynseed is a looker. It's not easy to stand out with pixel-art graphics in 2022, but this game manages to distinguish itself quite well.
Early Access ends for this game on December 5th, so early readers of this column will want to hop on the Steam page (or on GOG) as soon as humanly possible if they want to avail of it at a discount. The devs have a "special treat" for folks playing within launch week, by the by.
---
Chained Echoes – December 8th (PS4, XB1, Switch, Windows, macOS, Linux)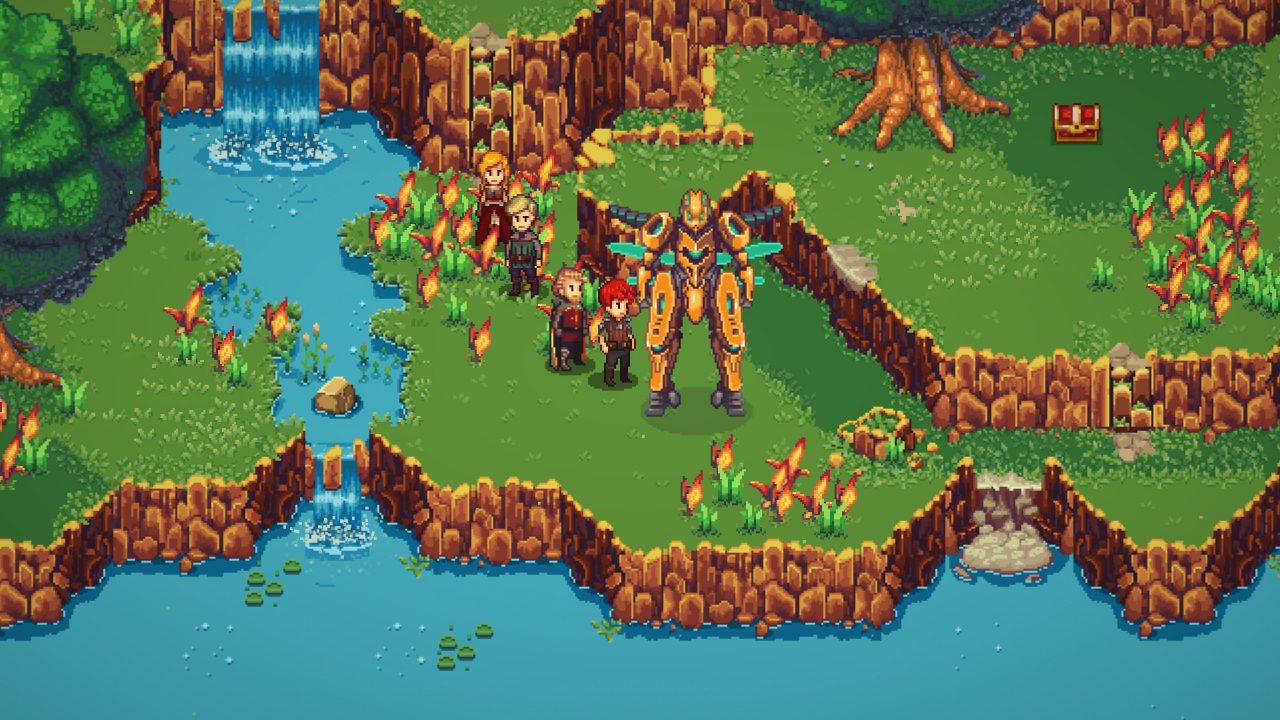 Maybe it's just me, but when I see a developer list Xenogears, Chrono Trigger, Final Fantasy VI, and Suikoden II as influences on their game, I get excited. I'm probably alone on that, but I thought I'd mention it on the off chance that someone else feels the same.
Holy s**t. Chained Echoes looks like a fever dream of all the Super Nintendo and PS1 RPGs we remember wrapped in a cohesive visual aesthetic and with much more modern combat sensibilities. It's still turn-based, if you were wondering.
One person (Mathias Linda) made the bulk of this, and you'll want to read our interview with him for some background on the game and context on his design choices. Collectors should refer to our report on the physical version coming next year for buying info.
---
Dragon Quest Treasures – December 9th (Switch)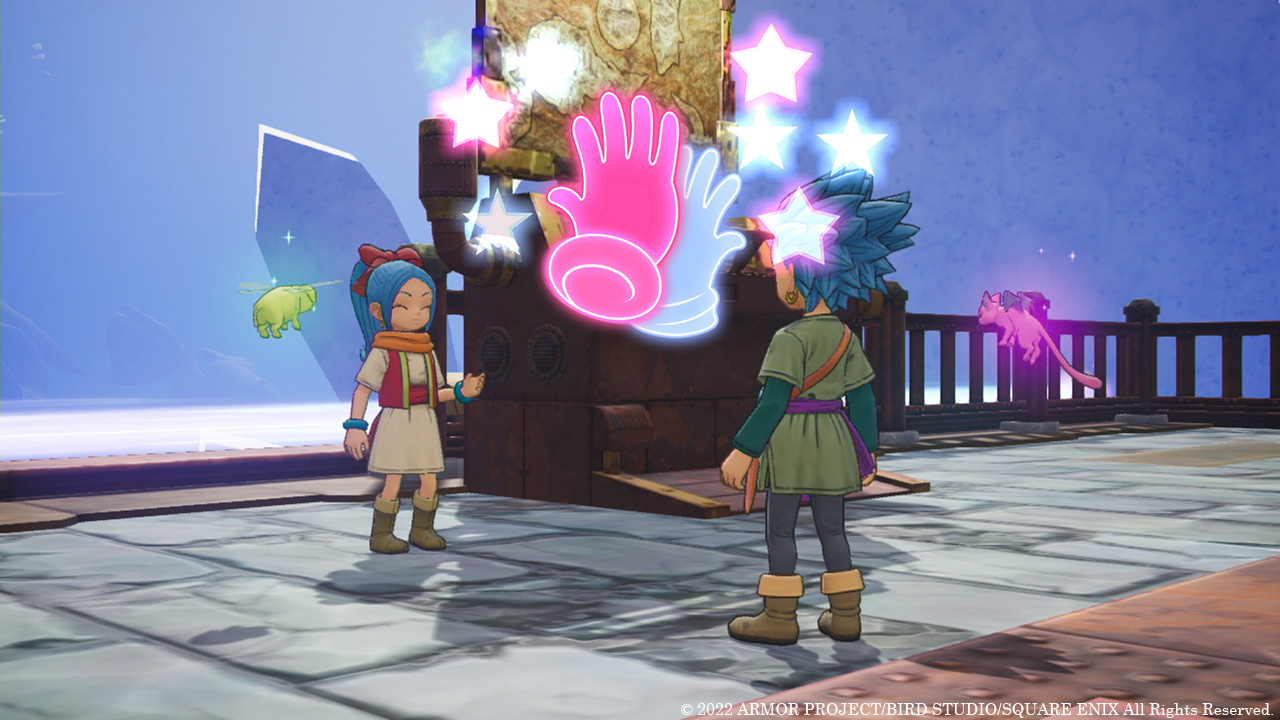 So, in case you weren't aware, Dragon Quest Treasures was originally conceived as the next game in the Monsters subseries. It's a lot more complicated now; I actually have a hard time nailing down exactly what it is (an action RPG about searching for loot in an open world, but there's more to it). All I know is that it's Dragon Quest and I'm going to play it (or hoard a copy with the intention of playing it… eventually).
The Monsters DNA endures through a mechanic that lets you recruit creatures into your gang. Personally, I'm going to be on the lookout for this cutie.
Treasures is also a prequel to Dragon Quest XI, telling the story of the thief Erik and his sister Mia during their childhood years. The whole affair just looks adorable, and I hope people feel the same and buy the heck out of it.
---
Also Coming This Week
Witch on the Holy Night – December 8th (PS4, Switch)
We're soon getting PS4 and Switch remasters of Witch on the Holy Night, a 2012 visual novel by TYPE-MOON (of Fate/Grand Order fame). These new versions feature voice acting, HD resolution, and a killer vibe, apparently, going by the choice use of Franz Liszt's "Liebestraum no. 3" in the opening minutes of the demo (credits to YouTube user JustOneGamr).
---
Great, now "Liebestraum" is stuck in my head again. I was going to post another song here this week, but I don't think I'm getting this one out of my head anytime soon.
What's everyone's favorite use of classical music in a game? I'm quite partial to the slightly creepy muzak arrangements of Debussy songs in Flower, Sun, and Rain. I talked a whole bunch about that soundtrack with three lovely people in a recent episode of Rhythm Encounter that you should check out.
And you know, I think I'll let that be my audio recommendation for now. See you next week, readers!