In honor of the release of Theatrhythm Final Bar Line, we are taking a trip through gaming history to savour the finest notes across 35 years of Final Fantasy music.
In this second half, we pick up where we left off, starting with the music of Final Fantasy IX.
---
Final Fantasy Music in 2000 – Final Fantasy IX
Platform: PlayStation
Composer: Nobuo Uematsu
Returning to his fantasy roots, Final Fantasy IX represented Nobuo Uematsu's final solo contribution to the series we've all come to know and love. Where VII and VIII surged ahead into the future, IX looked back into the past, crafting a softer sound reminiscent of classic Medieval fantasies. This is most obvious in the game's title track, "A Place to Call Home," performed by a recorder ensemble that one might expect to hear in a king's court.
Despite the resounding medieval influence throughout the entire soundtrack, Uematsu brought in his distinct style by combining the old with the new. Electronic textures layered upon traditional instruments, like those in "Over the Hill," created a unique soundscape never heard before in Final Fantasy music. This experimental combination resulted in Uematsu's most playful and vibrant music to date, dovetailing nicely with the game's eclectic cast of characters and humorous interactions.
---
Final Fantasy Music in 2001 – Final Fantasy X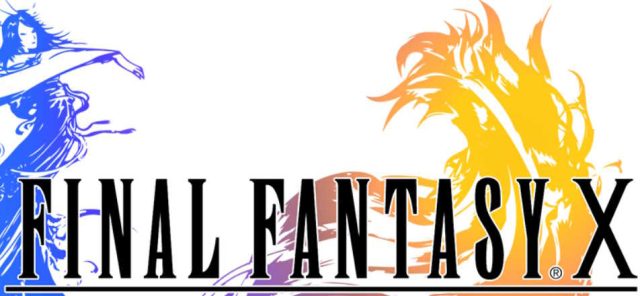 Platform: PlayStation 2
Composers: Nobuo Uematsu, Masashi Hamauzu, Junya Nakano
Passing over the conductor's baton, Final Fantasy X was Uematsu's first collaborative FF soundtrack, joining forces with Masashi Hamauzu (who would later lead the Final Fantasy VII Remake soundtrack) and Junya Nakano (who would go on to arrange FFIV DS and FFX/X-2 HD). Bringing in the talents of multiple composers broadened the variety of musical styles heard in FFX. For example, Uematsu's gentle piano melody of "To Zanarkand" and intense battle tracks like "Fight With Seymour" were contrasted with Hamauzu's laid-back and lo-fi electronic beats like those heard in "Besaid."
Spanning just over four hours, Final Fantasy X represented yet another turning point for the series, straying away from the tried and true Final Fantasy formula into unusual and unexplored territory. Arguably one of the game's most essential tracks, "Suteki Da Ne?" ("Isn't it Wonderful?"), took a significant risk with a ballad style, unlike its other accompaniments. This risk absolutely paid off, as the scene in which the song plays is still one of the most beautiful across the entire Final Fantasy franchise.
---
Final Fantasy Music in 2002 – Final Fantasy XI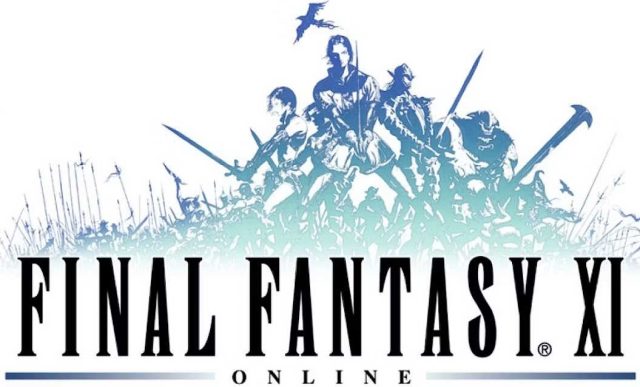 Platform: PlayStation 2, PC
Composers: Naoshi Mizuta, Kumi Tanioka, Nobuo Uematsu
With the widespread influence of the internet and the increasing popularity of online gaming, Final Fantasy XI took the series into the realm of massively multiplayer RPGs, departing from its traditional single-player style. This vastly different entry was the first without Uematsu at its musical helm.
As a result, players heard tracks that once again harkened back to medieval and traditional fantasy, but with a more grounded and realistic sound, featuring performances from real instruments of the era. Just listen to "Ronfaure" — it's almost impossible not to imagine yourself in a quaint medieval village or sipping on a refreshing pint in the corner of a tavern.
Many of the tracks are surprisingly relaxing, with Naoshi Mizuta (Mega Man & Bass, Parasite Eve II) bringing his distinct sound to the digital world of Vana'diel. Cultures and character races across the continent were represented by different music, like the theme for "Sarutabaruta," an ancient grass-covered civilisation holding secrets for players to uncover.
---
Final Fantasy Music in 2006 – Final Fantasy XII

Platform: PlayStation 2
Composers: Hitoshi Sakimoto, Hayato Matsuo, Masaharu Iwata
The vibrant world of Ivalice, first introduced in Final Fantasy Tactics in 1997, has long been a favourite of series fans. This is partially due to composer Hitoshi Sakamoto, who led the efforts in creating the sound of Ivalice and its bustling streets. After scoring the original Final Fantasy Tactics, Sakimoto was invited to return and create a more intricate, bold, orchestral soundtrack to the PlayStation 2's final entry in the series, Final Fantasy XII. The result was nothing short of incredible, with sweeping strings and blaring brass as engaging as the game's sprawling towns and vast environments.
Even those not well acquainted with Final Fantasy music will immediately be able to recognise just how different FFXII is from the rest. Fitting with the setting of Ivalice, Hitoshi Sakimoto and his collaborators aimed to create Final Fantasy music that felt truly otherworldly, as if it was both composed and performed within the fantasy world. Take a moment to sit back and listen to "Respite," and maybe you'll hear what I mean.
---
Final Fantasy Music in 2009 – Final Fantasy XIII

Platform: PlayStation 3, Xbox 360
Composer: Masashi Hamauzu
With the release of a new generation of consoles and videogames continuing to evolve, the Final Fantasy series took a step into the distant future with an entry that divided fans: Final Fantasy XIII. Given a drastically altered aesthetic and a colourful cast of characters, this latest entry also called for a composer who could confidently lead the sound of the series in a new direction.
Having worked beside Uematsu previously on Final Fantasy X, Masashi Hamauzu stepped up to the plate to create the entire soundtrack of FFXIII. These tracks were a much more modern take on the series, drawing upon pop, rock, and techno elements, but merged with the orchestral music fans had come to know and love.
And while the series had previously incorporated vocal tracks into its music, often reserved for gripping cutscenes, Final Fantasy XIII was one of the earliest to do so for background music. This worked to great effect, drawing influence from similar music heard in other popular JRPG series like Persona. Songs like "The Sunleth Waterscape" featured a pop music style, setting itself apart from any previous Final Fantasy background music.
---
Final Fantasy Music in 2010 – Final Fantasy XIV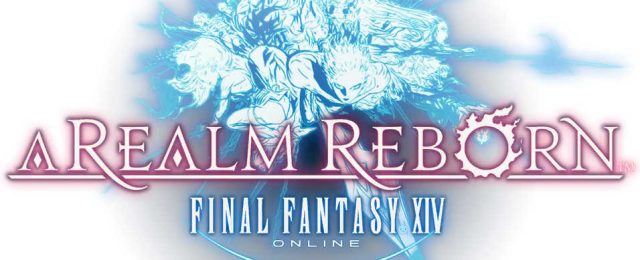 Platform: Windows, macOS, PlayStation 3, PlayStation 4, PlayStation 5
Composers: Masayoshi Soken, Nobuo Uematsu, Naoshi Mizuta, Ryo Yamazaki, Takafumi Imamura, Daiki Ishikawa, Yukiko Takada
Once again venturing into the online world, Final Fantasy XIV debuted in 2010 as a commercial failure, shuttering its servers only two years later. Revived a year later and dubbed Final Fantasy XIV: A Realm Reborn, the game now boasts over 24 million players and is one of the most successful MMORPGs ever created.
Musically, much of the credit goes to composer Masayoshi Soken, who has led the efforts of A Realm Reborn and its four subsequent expansions. Impressively, Soken, Uematsu, and a handful of other composers have created over 500 individual songs over the decade of Final Fantasy XIV, with one of the earliest being "Torn from the Heavens," which harkens back to the series' origins:
After Final Fantasy XIV: Stormblood, Soken took over the reins from Uematsu entirely as FFXIV's lead composer. And with his newfound role, he brings a breath of fresh air to the series, composing tracks that we only ever would have dreamed of, combining genres previously unexplored, and making Final Fantasy XIV well and truly his own. Don't believe me? Let his music convince you with the phenomenal main theme of the game's 2019 expansion, "Shadowbringers."
---
Final Fantasy Music in 2016 – Final Fantasy XV

Platform: PlayStation 4, Xbox One, Windows
Composers: Yoko Shimomura
A road trip with the bros deserves a great playlist on the car stereo, and I can think of nothing better to listen to while driving than the flawless work of Yoko Shimomura. The brilliant composer behind Super Mario RPG, Kingdom Hearts, and even — alongside Manami Kiyota, ACE+, and Yasunori Mitsuda — Xenoblade Chronicles, Shimomura is a JRPG veteran and was given free rein to create her own music for the series in Final Fantasy XV.
The result is a jazzy, playful, and epic combination of musical influences in a way that only Yoko Shimomura could manage. Much like the beautiful opening theme of Xenoblade Chronicles begins with a simple piano chord, so too does "Somnus," the hauntingly emotive opening of FFXV.
With Ludwig van Beethoven and Frederic Chopin among some of Shimomura's musical influences, her classical training truly shines through in her music for Final Fantasy. Delicate melodies layered with powerful orchestral scores carry Noctis and the team onward throughout their journey. "Valse di Fantastica," one of the standout tracks heard in the game, is just a snippet of the Final Fantasy music delights that await your adventures in Eos.
[Editor's Note: I selfishly have to at least mention one other notable contributor to FFXV's music: Florence + the Machine recorded multiple songs for the game, and are all worth your time.]
---
Final Fantasy Music in 2023 – Final Fantasy XVI

Platform: PlayStation 5
Composers: Masayoshi Soken
Now just months away, a brand new Final Fantasy journey awaits in Valisthea, a medieval world divided by mythical power, in which Masayoshi Soken makes his single-player FF debut with the soundtrack to Final Fantasy XVI. While we've not yet had the opportunity to listen to tracks directly from the game, the music in each trailer gives us a taste of what to expect.
Given Masayoshi Soken's wealth of experience from almost a decade of Final Fantasy XIV, there's no doubt that the Final Fantasy music for the next main entry will be as gigantic and powerful as the Eikons that play a pivotal role in the game.
---
I've merely scratched the surface of Final Fantasy music in this article, showcasing but a few among thousands of pieces of music composed for the great RPG series to date. Of course, this doesn't even get into all the brilliant spin-offs and their music. But with the launch of Theatrhythm Final Bar Line, there's been no better time to discover the music of the series!
So whether you're beginning the game with the iconic Prelude in the Pixel Remasters, jamming out to the themes of the Chocobo, or journeying To Zanarkand, Final Fantasy music is a journey well worth exploring.