I don't think I've ever struggled to write about my favourite games as much as I have this year. Not because I couldn't come up with anything, but because it meant looking back at a year I'd rather forget. At times, I've barely had the energy to play video games; at others, I've needed them to get through the day. My top picks have all made me feel warm in different ways and have helped me to properly understand what I want to get out of playing video games.
Best Message – If Found…
Tying mechanics and storytelling together is something I adore, and If Found… manages to do this effortlessly. As a queer story from queer voices, Dreamfeel's game doesn't wallow in misery or force its characters to endure pain over and over. Instead, the story is uplifting, showing the importance of moving on by allowing you to take in and erase the pages of Kasio's diary at your own pace. This title shows the whole process of grieving and moving on in a delicate manner that moved me to tears. It doesn't matter whether you're queer or cis: overcoming difficulties is part of the human condition, and the fact that If Found… celebrates this is beautiful.
Best Remaster – Xenoblade Chronicles: Definitive Edition
When I stepped out onto the plains of Colony 9 in Xenoblade Chronicles: Definitive Edition, I felt a twinge in my heart where I hadn't for a long time. The original Wii release is one of my favourite RPGs of all time for its incredibly unique world and loveable characters. I played it at just the right time in my life seven years ago, and it came along at the perfect time here too. When exploring the various biomes all prettied-up, helping rebuild communities, or simply watching the monsters prowl around, Xenoblade Chronicles makes me feel nourished and alive in a way few other games do. The quality-of-life improvements and the shinier visuals make it that much sweeter.
Best "Remake" – Final Fantasy VII Remake
From the amazingly fun new action combat to the wonderful musical cues, no other game made me smile like Final Fantasy VII Remake did this year, and some of my favourite moments in gaming all year come from this game alone! Still, I think the characters are what make Remake special: Avalanche finally got their chance to shine, and Aerith finally got the modern interpretation she deserves. I'm so happy to see her kindness and power fully realised. Yet, Remake also redefines what a "remake" is and had me scrambling to talk with anyone else who had beaten it. Has the ending of any other game this year left me feeling as uncomfortable, nervous, and excited as Remake has? No, and I wouldn't have it any other way.
Most Beautiful – Necrobarista
Sometimes, a single line of dialogue is the only thing needed to evoke strong emotions in me. Other times, saying nothing at all can be just as powerful. This is what every moment of Necrobarista is like, all while tackling responsibility, life, death, and many other heavy topics with a beautiful touch. Every word is authentic and every shot is rich and beautiful. Each moment reaches inside of you and pulls on every emotion possible. And there's no other character I've related to more than Maddy this year, whose quick wit, stubbornness, and struggle with responsibilities felt all too real. The Terminal and its patrons were a comfort to me while grieving, and the intersection between life and death felt like the warmest place in the world.
Most Ambitious 13 Sentinels: Aegis Rim
Like one big watercolour shoujo tapestry, 13 Sentinels: Aegis Rim is Vanillware weaving 13 character stories into one massive, overarching plot, and there isn't a thread out of place. I could go on about the loving sci-fi references, the stunning visuals, or the jaw-dropping moments, but whenever I think of 13 Sentinels, I remember things like Kisaragi and Yakushiji's umbrellas blowing away as a mech crashes into a lake or the crowded cafeteria as Hijiyama comes in to buy a yakisoba pan. I couldn't stop thinking about this game whenever I stepped away from it, so I was grateful for those moments to breathe. Vanillaware really have outdone themselves with this niche gem, expertly handling the balance between the small/mundane and the mind-boggling.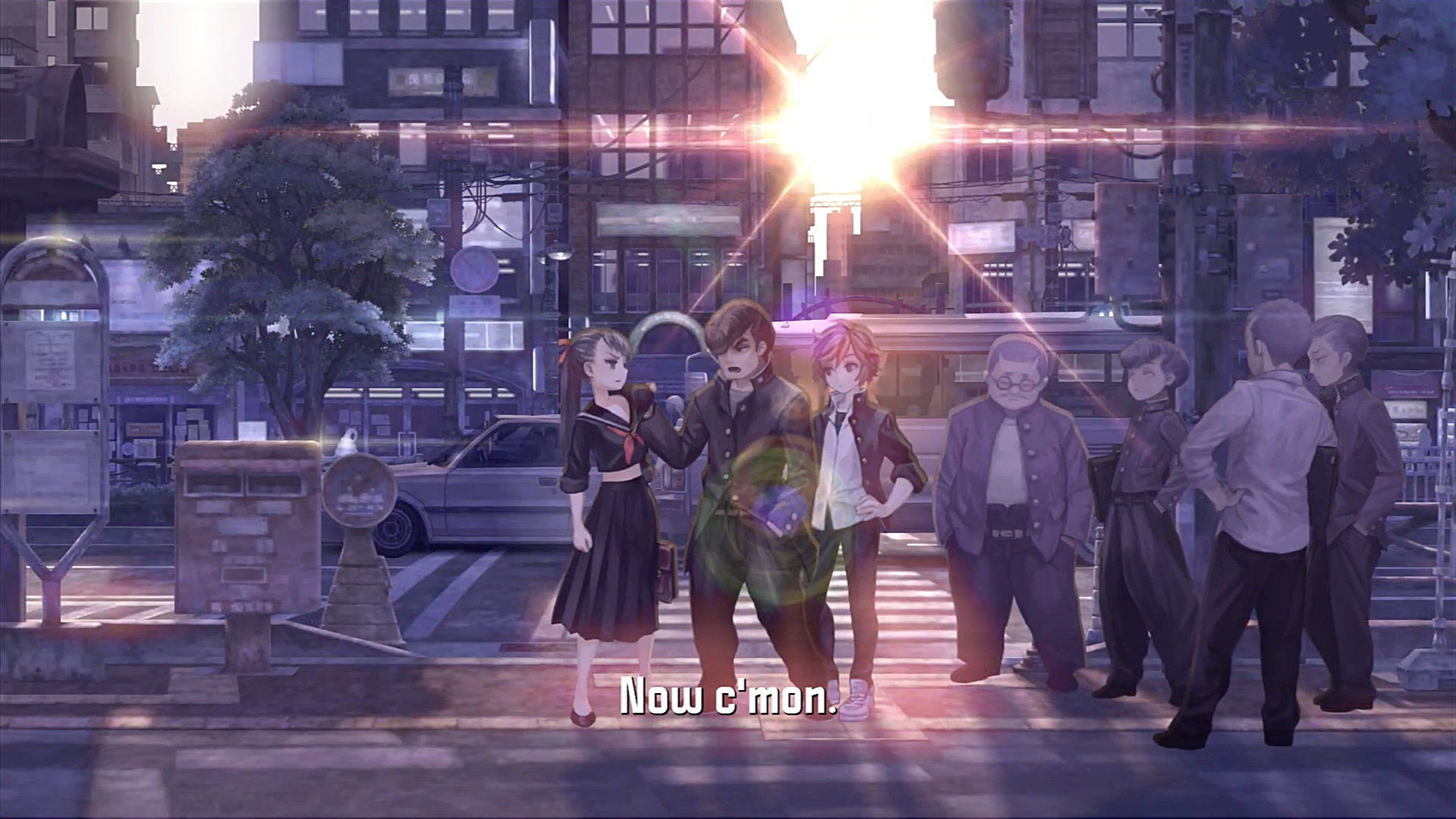 Game of the Year (also "help, everyone is hot" award) – Hades
2020 was the year I fell in love with Supergiant and their games, and it all started with Hades. Frankly, there's not enough space to cover just how much the game offers, with multiple weapons, upgrades, boons offered by Greek Gods, and rewards. The game is entertaining too, with hilarious and poignant dialogue and characters (and for bonus points, everyone is attractive). It's a culmination of the lessons Supergiant has learnt over the years and the perfection of their craft. On these merits alone, it's my favourite 2020 release. But by coincidence, I picked up the game at a time where my mental health dipped to an all-time low. Some days, all I could do was pick up my Switch and do some runs in Hades. Escaping the Underworld with Zagreus, and returning to the House of Hades repeatedly, gave me something to cling on to and focus on while I was (and still am) struggling.
So, while every game has helped me through this year in some way, Hades has helped me cope in my personal hell.
Best character – Shin U'thk Jiggath/Shinji, Paradise Killer
If you've played Paradise Killer, then you've no doubt heard the manic laughter of Shinji at every corner of Paradise Island. Shinji has very little plot relevance, but he is the perfect encapsulation of Paradise Killer itself: twisted, weird, and uncomfortable. And I love seeking this little nuisance out only to hear what comes out of his mouth next.
Truthfully, I also just enjoy being flipped off by a vaporwave goat demon who is exposing…everything.
Best Transition to 3D – Booskaboo, Trials of Mana
I haven't played Trials of Mana yet, but I cannot go without mentioning the absolute best kappa in video game history, Booskaboo (yes, it's Booskaboo, not Vuscav). That glow-up from the already lush pixel art to the handsome HD PS4-ready model is everything my flipper boy deserved. And yes sweetie, that snorkel still looks great on you!