Best RPG: Yakuza: Like a Dragon
In November, the Ryu Ga Gotoku Studio team gave 2020 a shot of pure joy in the form of Yakuza: Like a Dragon. A reinvention of the beloved RPG brawler, LAD trades real-time fisticuffs for full-blown turn-based RPG combat while keeping everything else that Yakuza fans love. Leaving behind the Dragon of Dojima, LAD introduces a new protagonist, Ichiban Kasuga, a junior member of the Tojo Clan and a massive fan of the Dragon Quest series. Sent to prison for a murder he didn't commit, Ichi is released eighteen years later into a world that he barely recognizes. Discovering that his old boss apparently betrayed the Tojo Clan, he gets pulled into a Japan-wide conspiracy (which he will mostly ignore to play with go-karts, build a massive national corporation, and collect cans for recycling). With a wonderful cast, hilarious side quests, deep combat, and a remarkably realized recreation of the Isezakichō district of Yokohama, LAD has everything that we expect of a Yakuza game and much more. If you need a pickup after the hellscape that was 2020, Yakuza: Like a Dragon will deliver nothing but smiles (well, maybe a few tears too)!
Best Better-But-Still-Meh: Fallout 76: Steel Dawn
Fallout 76 was the first game I reviewed for RPGFan, and that's the best thing I could say about it… until now. After a nostalgia-driven dive into Fallout 4, I felt it was time to take another look at Fallout 76 two years later. And in my opinion, it's better! The new addition of living NPCs you can converse with provides a nice contrast to the innumerous dead bodies littering the landscape of post-apocalyptic Appalachia. However, I quickly remembered the game's fatal flaws, including the terrible UI, dated and unimpressive graphics, and some truly tedious side quests. If you have an itch to play some Fallout, 76 will scratch it, but I might go with a fully modded run of Fallout 4 instead. Personally, I'm content to walk away from the West Virginia Wasteland as I ironically whistle "Take Me Home, Country Roads."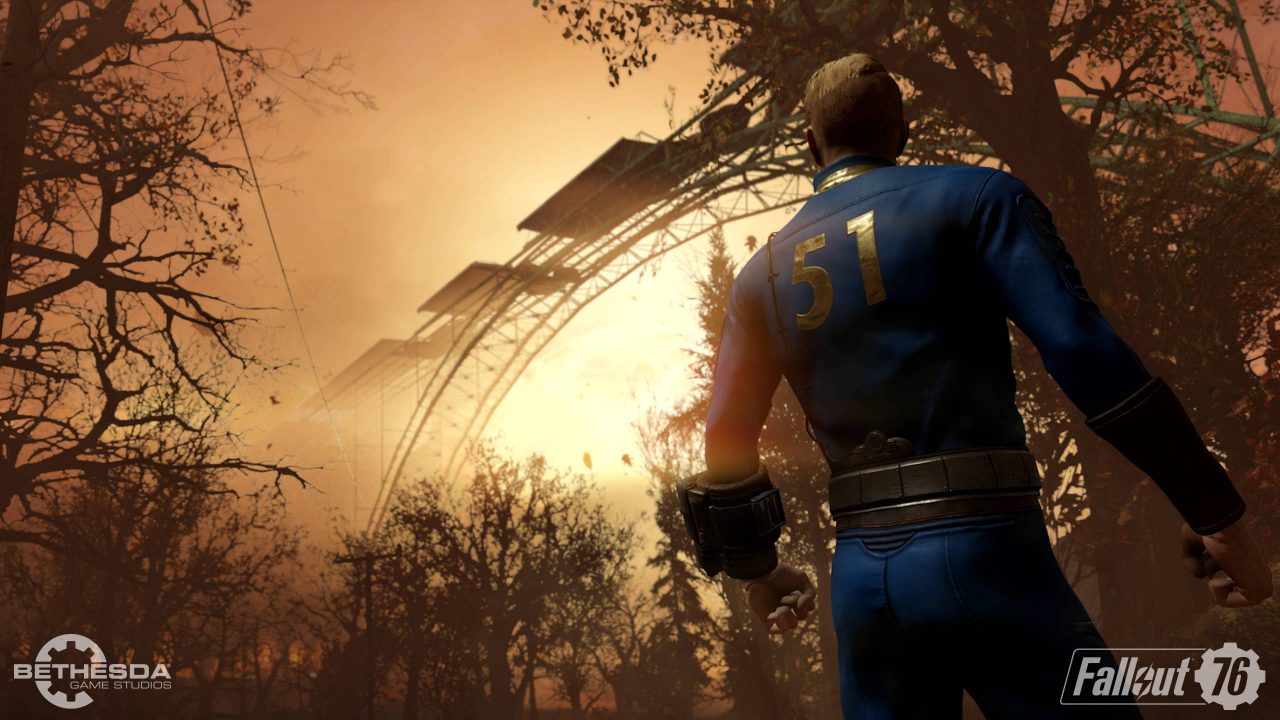 Best Game-in-Progress: Rogue Legacy 2
I'm of two minds when it comes to reviewing early access games. On the one hand, the game is admittedly not finished yet. On the other, developers are charging money for it, so they need to deliver SOMETHING. With that in mind, the early access release of Rogue Legacy 2 offers a super-fun experience that is only getting richer over time. Already a ton of fun, the game continued to improve throughout the last four months of 2020 with regular content updates. The gameplay got smoother, the controls tighter, and the overall balance improved measurably. At this rate, it's on target to be one of my favorite games of 2021, but it's well worth dropping a few dollars today for the work in progress!
Best Non-RPG: Spelunky 2
It's not an RPG, so I'm not going to spend too many words on indie darling Spelunky 2. That said, I've already sunk 200 hours into it since its release, and I expect to double that number soon into 2021. If you love platformers, roguelikes, or secrets in your video games, you owe it to yourself to try a single run. I guarantee that it won't be your only one!
Best Compilation: Yakuza Remastered Collection
We've seen some outstanding compilations of games released in 2020, but in terms of value for your money, it's difficult to beat this collection of Yakuza 3, 4, and 5. Though the gameplay of 3 and 4 is a little dated, they still deliver heartfelt stories, satisfying combat, and some quirky eyebrow-raising characters and side quests. But it's the addition of Yakuza 5 that turns this collection into one of the year's most content-rich packages. The fifth Yakuza includes five playable characters, four fully explorable cities, a racing game, a hunting minigame, a full-blown Idol simulator, and much, much more. If you are just getting into Yakuza, then this compilation is worth every penny, especially as it will be available on PC at the end of January 2021!