It's been another great year for game music. I have some special individualized awards this year, so be sure to keep reading!
BEST CHILL INDIE OST: Tunic Original Soundtrack
Matching the game's visual aesthetics perfectly, Lifeformed and Janice Kwan came out of left field to write one of the most impressive "chill" soundtracks in years for Tunic. When listening outside the context of the game, the long tracks flow seamlessly from one to the next across a three-hour experience of sheer relaxation.
Runner-Up: Ghost Song Original Game Soundtrack
Had Tunic not existed, Ghost Song would have been the clear winner for my new niche category, "chill indie OST." Composer Grant Graham took a much more acoustic route than Lifeformed and Janice Kwan. The piano and acoustic guitar make this soundtrack a marvel of sparse musical form, perfect for the game's environment. See my review for more of my thoughts.
---
BEST OST REMAKE: LIVE A LIVE HD-2D Remake Original Soundtrack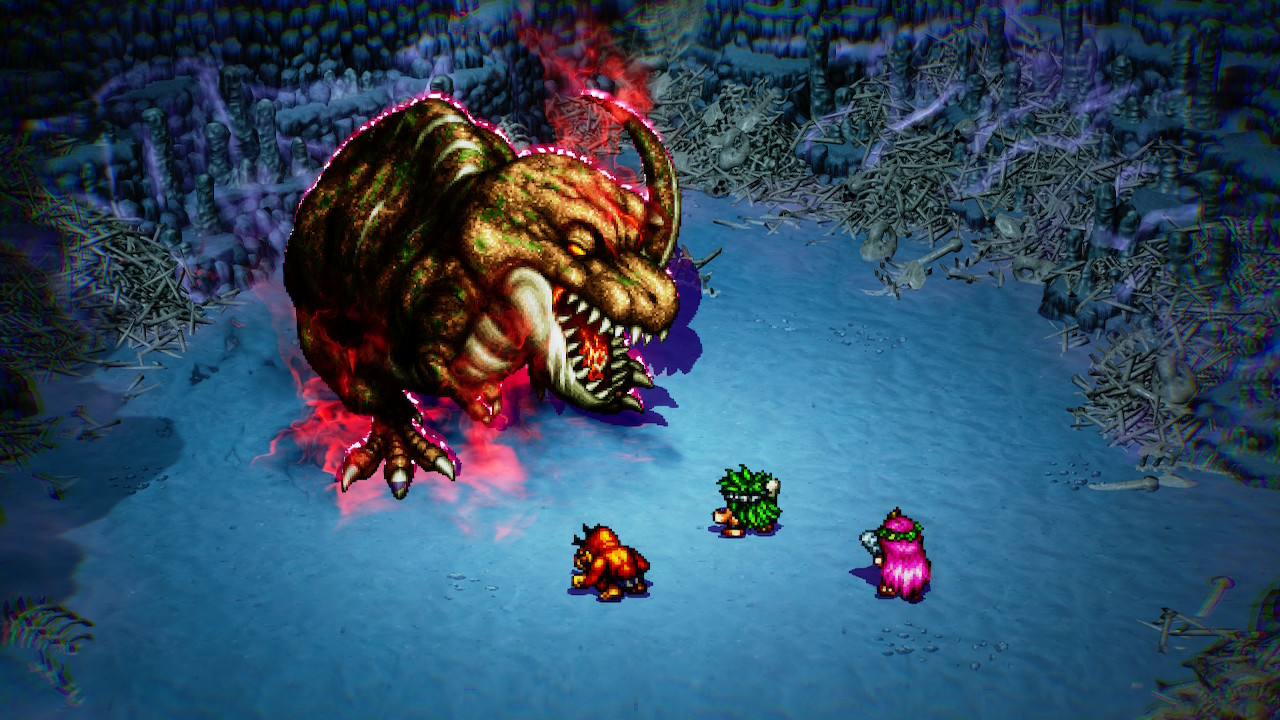 I have always held the LIVE A LIVE Original Soundtrack in high regard. I consider it one of the best works from Yoko Shimomura, easily the best from her Super Famicom era (pitting it against Street Fighter II, Super Mario RPG, Front Mission, and more). The HD-2D Remake boasts all-new arrangements from ten top-notch arrangers and studio recordings from over 30 instrumentalists, and it is just out-and-out perfect. I couldn't have asked for more. This is my favorite release of 2022, hands-down, as you may have gleaned from my review.
Runner-Up: Final Fantasy III Pixel Remaster Original Soundtrack
Quality varied across the six Pixel Remaster soundtracks, but my favorite of the bunch remains the oft-overlooked Final Fantasy III Pixel Remaster. Don't sleep on this one.
---
BEST ARRANGE ALBUM: Final Fantasy XIV Orchestral Arrangement Album Vol.3
Sneaking in at the tail end of 2022, the latest orchestral release for Final Fantasy XIV includes seven ridiculously high-quality arrangements, largely from the Shadowbringers and Endwalker expansions. For my money, the ending track "Flow" featuring vocalist Amanda Achen stands strongest, with the Tokyo Philharmonic Orchestra offering up pillowy support.
Runner-Up: NieR Replicant ver.1.22474487139… Choir Arrangement Album
Square Enix is dominating my list in both remake OSTs (which are essentially arrange albums) and in proper arrange albums—surprising no one. A "Choir" arrange album is rare for any game, but if there is one game that warrants it, it is the vocal-heavy NieR soundtrack. Sparse utilization of harpsichord and organ to help give the slightest bit of structure to the choir's ethereal performance was a solid choice.
---
PUBLISHER THAT NEEDS TO GET THEIR YOU-KNOW-WHAT TOGETHER: Nintendo
Nintendo has a poor track record when it comes to publishing retail soundtracks. Technically, they do not operate as a publisher or record label for their music anymore; they have the unenviable task of outsourcing that work to others (example: Ubisoft publishing the Mario + Rabbids Sparks of Hope Original Game Soundtrack). Perhaps that explains why, to date, there are no published soundtracks for Pokémon Legends: Arceus, Pokémon Scarlet & Violet, and Xenoblade Chronicles 3—nor are there any listings to date for these soundtracks to be published in 2023 as of the time this article is being published. You're sitting on free money, Nintendo. Don't make me post the overused Futurama meme here.
Overall Best Music of 2022
Podcast
Editors' Favorites