Heeeeey. What's uuuuuup. It's meeeee.
I don't know how to impress upon you that it's Monday again, which means it's time to talk about the RPGs coming this week. Let's do this!
---
Pentiment – November 15th (XSX, XB1, Windows)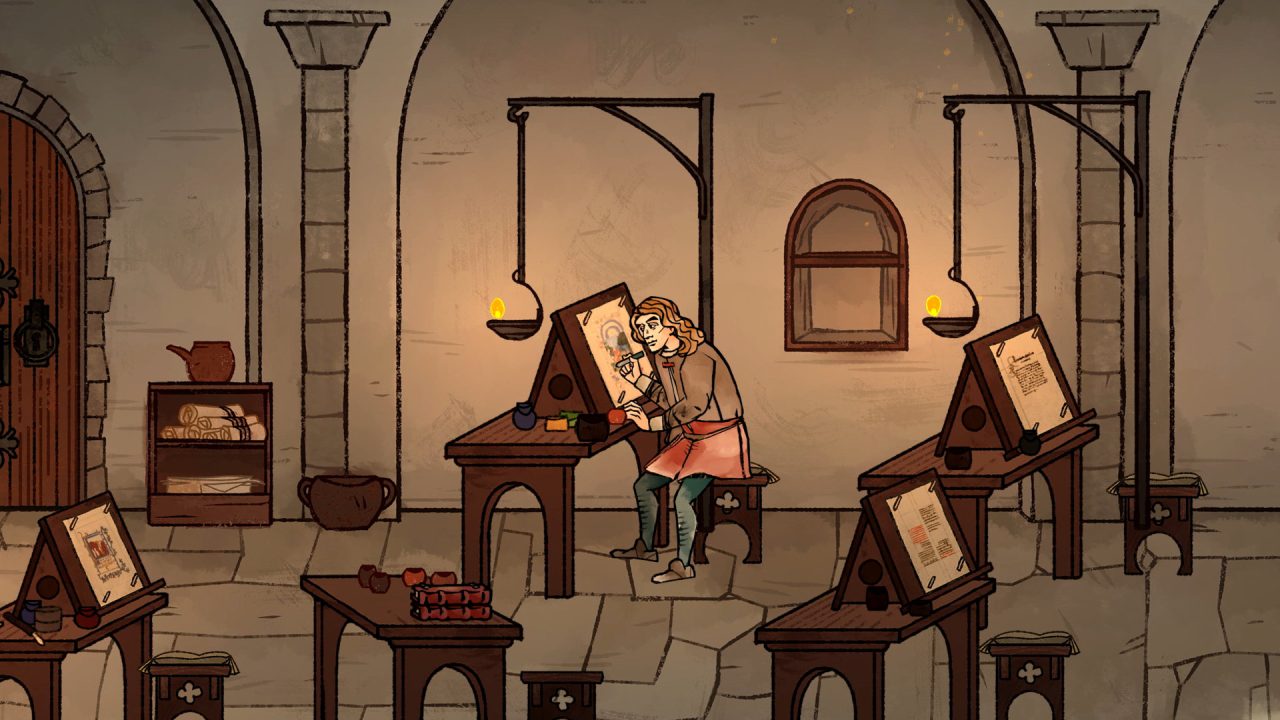 There's a lot of hullabaloo about Pentiment, the new narrative RPG from Josh Sawyer and the folks at Obsidian Entertainment (they did Fallout: New Vegas, among more recent efforts like the Pillars of Eternity games and The Outer Worlds). And for good reason; I mean, nothing else really looks like it.
One thing I want to note is that Polygon currently has two different write-ups about how Pentiment uses custom fonts to characterize NPCs. It's a pretty sick trick, and the only other game I can think of that tries something similar, albeit at a smaller scale, is Undertale. (I'm alluding to the visual gag of Sans' and Papyrus' lines being in Comic Sans and… Papyrus.)
Pentiment is a murder mystery set in feudal Bavaria with an art style based on European medieval parchment art. If you're subscribed to Game Pass on Xbox Series X|S, Xbox One, and/or PC, this should be on your radar because it'll be a day one release on the service.
Can we get a similar game styled like Renaissance-era murals, and can we call it Fresco Elysium? Thanks.
---
Monochrome Mobius: Rights and Wrongs Forgotten – November 17th (Windows)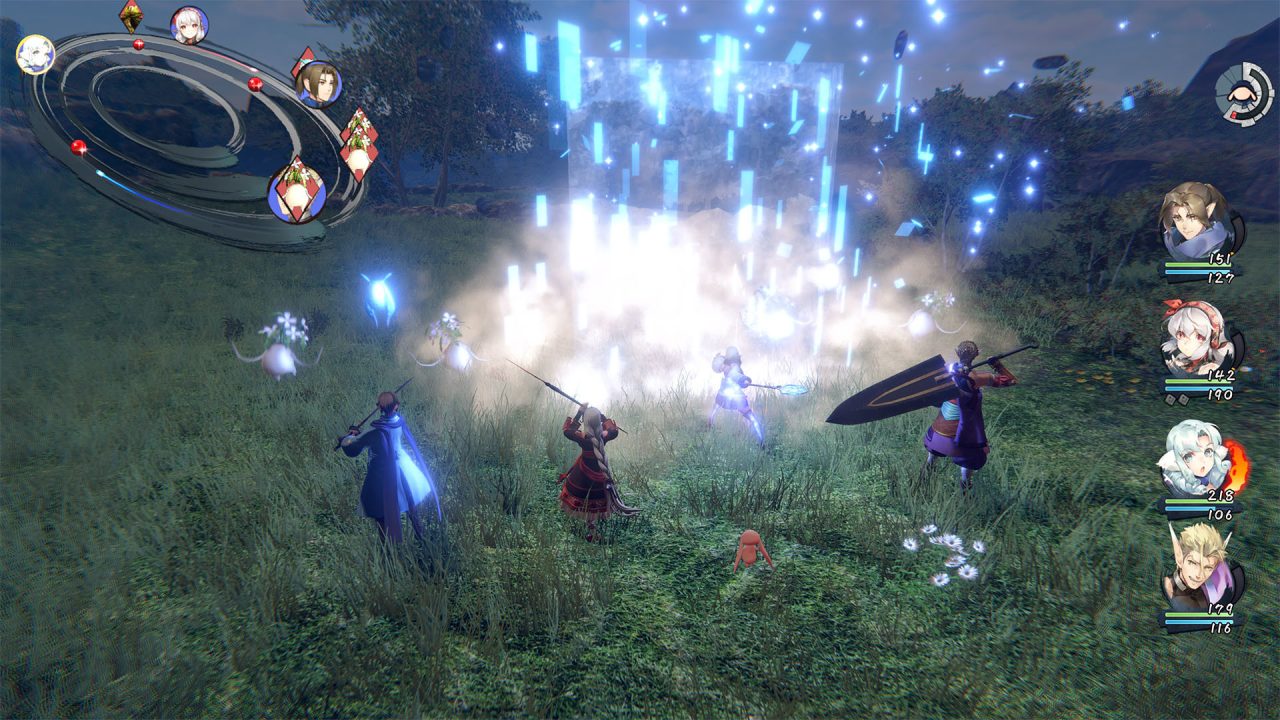 It may not be immediately obvious, but Monochrome Mobius: Rights and Wrongs Forgotten is part of Utawarerumono, a cult series of visual novels with strategy RPG gameplay. This game departs from that style, being a turn-based RPG that plays kind of like Dragon Quest XI.
Monochrome Mobius is set between Prelude to the Fallen and Mask of Deception, so I imagine some details may get spoiled here and there—something to consider for folks looking to jump into this series so beloved for its worldbuilding and character development.
As for how you can access the game, it's currently Steam-exclusive outside of Japan. (Japan's getting it on PS5 and PS4.) The developers recently did a lengthy, fully subtitled preview of Monochrome Mobius that you should take a look at.
---
Pokémon Scarlet & Violet – November 18th (Switch)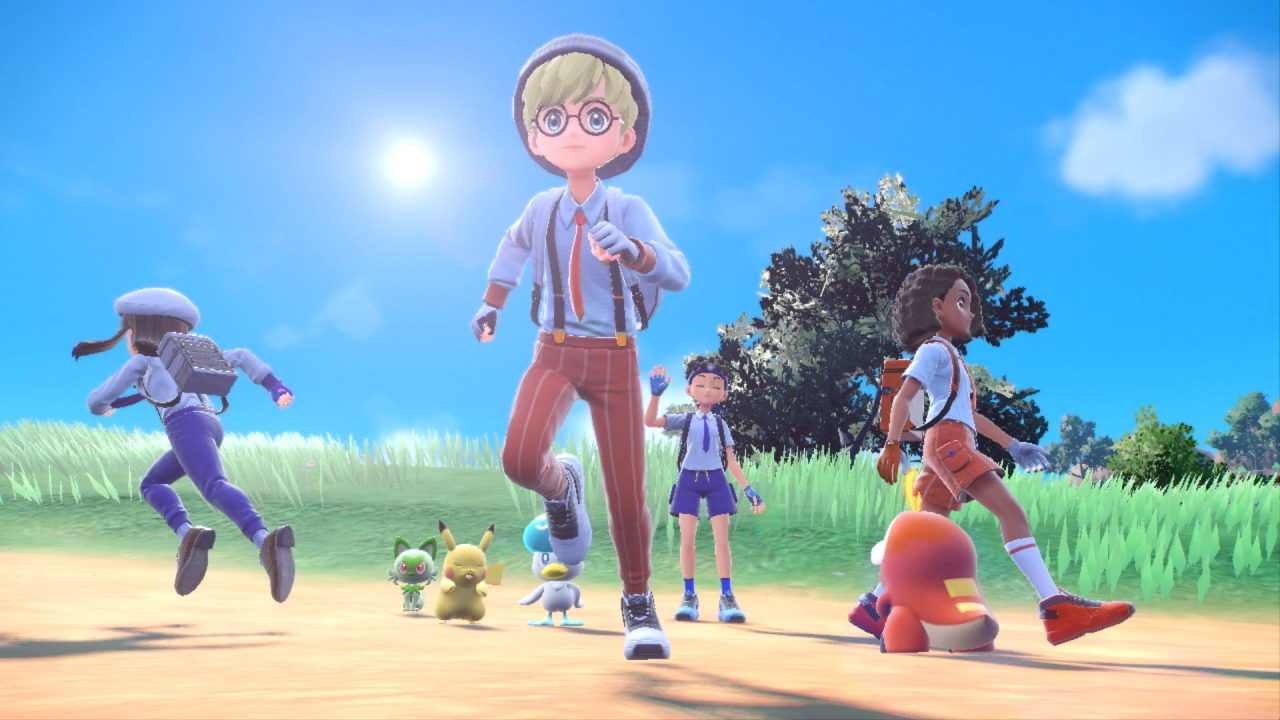 If there's one game on this list that you don't need me to tell you about, it's Pokémon Scarlet & Violet. You know whether you're going to buy it at this point. For those who are new to the series, my rule of thumb is that the most recent games are usually the best starting point, and this looks to be no exception.
As a lapsed fan, I'm in wait-and-see mode. See, I haven't touched this series since Sun & Moon, and I was not swayed at all by Sword & Shield. Generation 9 isn't changing my mind either, but I will say that some of the monster designs are on point.
Okay, I'm being a little dismissive, so here are more things I appreciate. For one, this might be the first set of games since Ruby & Sapphire where all the base starter designs appeal to me. The Grass-type Sprigatito is, as anyone who knows me would expect, my jam, but Quaxly and Fuecoco also look cute.
Another new feature is that Scarlet & Violet let you pursue main stories that aren't about becoming champion, which is a brilliant way of freshening things up. Hopefully the idea is as good in practice as it is on paper, and hopefully Game Freak doesn't drop it entirely in Generation 10 (a very real possibility).
---
The Dark Pictures Anthology: The Devil in Me – November 18th (PS5, XSX, XB1, Windows)
Supermassive Games may have saved the scariest for last. The Dark Pictures Anthology: The Devil in Me is about a documentary crew that accepts an offer to stay in a replica of the building that a real-life serial killer used for, uh, killing. You'll never guess what he called that place.
Our own Peter Triezenberg reviewed the first three Dark Pictures games: Man of Medan, Little Hope, and House of Ashes. Will he cover The Devil in Me? Possibly, if you have a little hope.
---
Also Coming This Week
Another diverse set of ports this week. Everyone's eating well. I'm happy.
Syberia: The World Before – November 15th (PS5, XSX)
Syberia: The World Before is the latest in a series of point-and-click mystery games that are positively brimming with atmosphere, and now it's coming to current-gen consoles after an initial launch on PC in March. It's coming to PS4, Xbox One, and Nintendo Switch in 2023.
Hey, you know the famous composer Inor Zur? We spoke with him about his work on Syberia and Dragon Age, his thoughts on vinyls, his musical influences, and much more. Check it out!
Ys VIII: Lacrimosa of Dana – November 15th (PS5)
I thought I was smart for nabbing a PS4 copy of Ys VIII: Lacrimosa of Dana before it got rare. Well, I'm actually dumb because the most rational thing a publisher can do is go back to the well until it runs dry. Then, of course, they announce a port for Ys IX: Monstrum Nox, and I'm just done. The lesson? HOLD.
EU fans, you'll need to wait until the 18th for copies to become available.
Finding Paradise – November 18th (Switch, iOS, Android)
Freebird Games wants Switch owners and mobile gamers to cry about it, and by "it" I'm referring to Finding Paradise, the sequel to the famously touching To the Moon. Our reviews of the PC release and the soundtrack are in agreement: play this game!
Relayer Advanced – November 18th (PS5, PS4)
Owners of Relayer on PS5 and PS4 can soon enjoy new features and new content with the Advanced update, which hit PC in October.
---
I recently discovered there's an entire album of Dragon Quest songs covered on ukulele. It works extremely well and makes me feel kind of emotional, and so I feel like sharing it. See you next week!