Winner: Xenoblade Chronicles 3
Xenoblade Chronicles 3 is a game nearly twenty-five years in the making. Within it are bits and pieces of every single Xeno property that Tetsuya Takahashi has ever worked on, and they all shine through ever so brightly. It takes the best elements of Xenogears, Xenosaga, and Xenoblade and blends them together while adding new and engaging ideas into the mix. Whether it's the stellar writing, the endearing characters, the wondrous music, the exciting combat mechanics, or the massive and gorgeous world, Xenoblade Chronicles 3 excels at every single element it's made of.
While the technical wizards at Monolith Soft managed to shame their first party contemporaries on a technical level, they've also managed to produce an artistic masterpiece that will constantly make you question how it actually exists. It feels like a greatest hits of the Xeno series, a love letter to JRPG fans, and a heartfelt thank you from a passionate team that wants nothing more than to make you think, smile, and cry. Xenoblade Chronicles 3 is the culmination of over two decades of pure passion, resulting in the most Xeno game that a Xeno game can be. For those of us RPG fans with a fondness for 1998, it feels like a homecoming – and thus, Xenoblade Chronicles 3 is RPGFan's 2022 Game of the Year.
by Des Miller
---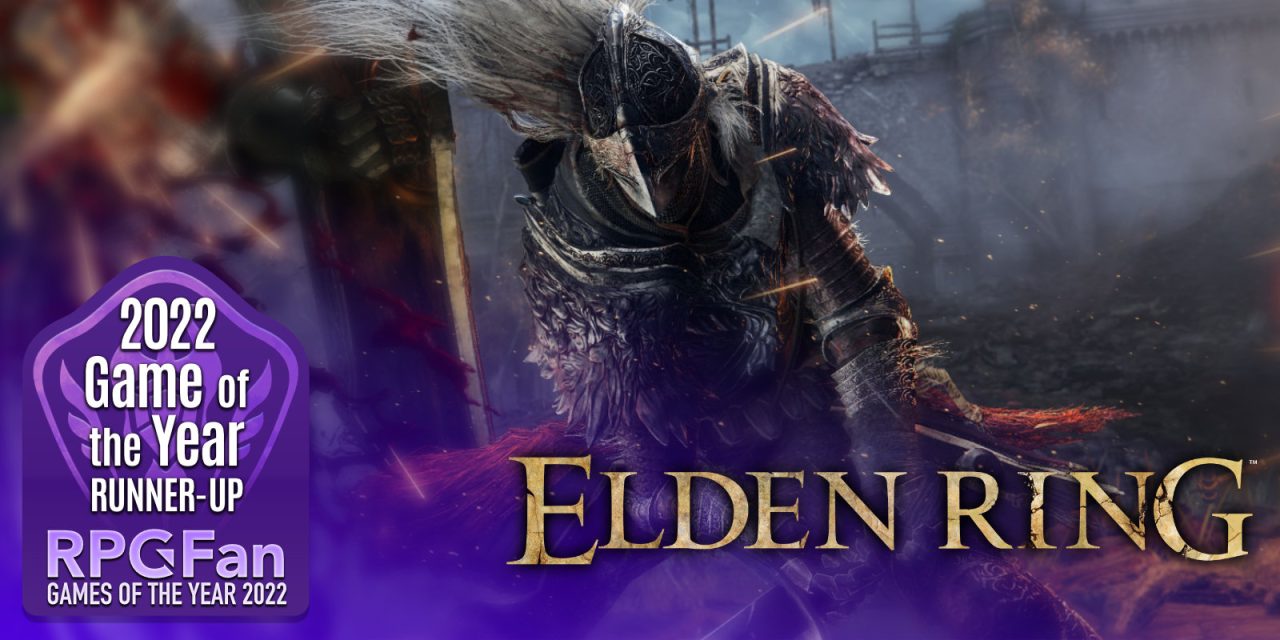 Runner-Up: Elden Ring
Rigged. Rigged! Can you tell which way we lean as a staff? All joking aside, Elden Ring remains not only the pinnacle of game development and storytelling in its own right, but a representation of what risk-taking can do to elevate gaming as a whole. Imagine cranking out Game of the Year-worthy titles like the Souls series, Bloodborne, and Sekiro, which follow the same overall formula, and then having the gumption to say, "You know what? I refuse to rest on these laurels. We must innovate or become dinosaurs." They could have milked us dry for years to come doing a rinse and repeat with slight variations, but that wasn't good enough for Miyazaki or his team of prodigious designers. No. Instead, we get a game whose forebears mostly took place in rooms and hallways, venturing out into the open wild. Non-linearity is core to Elden Ring's design, and while enemy difficulty artificially bars players, the bold and daring can play how they want and reap the rewards of goodies unintended for their place in the world at that time. Freedom was what Souls games lacked, and what a boon it is in Elden Ring. By the way, have you looked at this game? Stand on a cliff and rotate the camera around, then come back here and tell me this is a runner-up.
by Bob Richardson
---
Readers' Choice: Best RPG (or Adventure Game) of 2022
Winner: Xenoblade Chronicles 3
Runner-Up: Elden Ring
Game Awards for Best…
Element Awards for Best…
And Finally…