Welcome to RPGFan's Most Anticipated Games of 2021, where we take a look at some of our most anticipated titles for the upcoming year!
When we put together our list of the Most Anticipated Games for 2020, there were some clear, AAA titles that we knew we couldn't miss. That might not be as true this year, but there are still a number of titles that we are enormously excited to (hopefully) check out next year, and getting our list down to just 30 titles was quite a challenge.
What are your most anticipated games of 2021? Make sure to let us know on Twitter, Facebook, Instagram, Discord, or however you most enjoy interacting with us!
Intro by Zach Wilkerson
---
Atelier Ryza 2: Lost Legends & the Secret Fairy
Platforms: Microsoft Windows, Nintendo Switch, Sony PlayStation 4, Sony PlayStation 5 • Release: January 26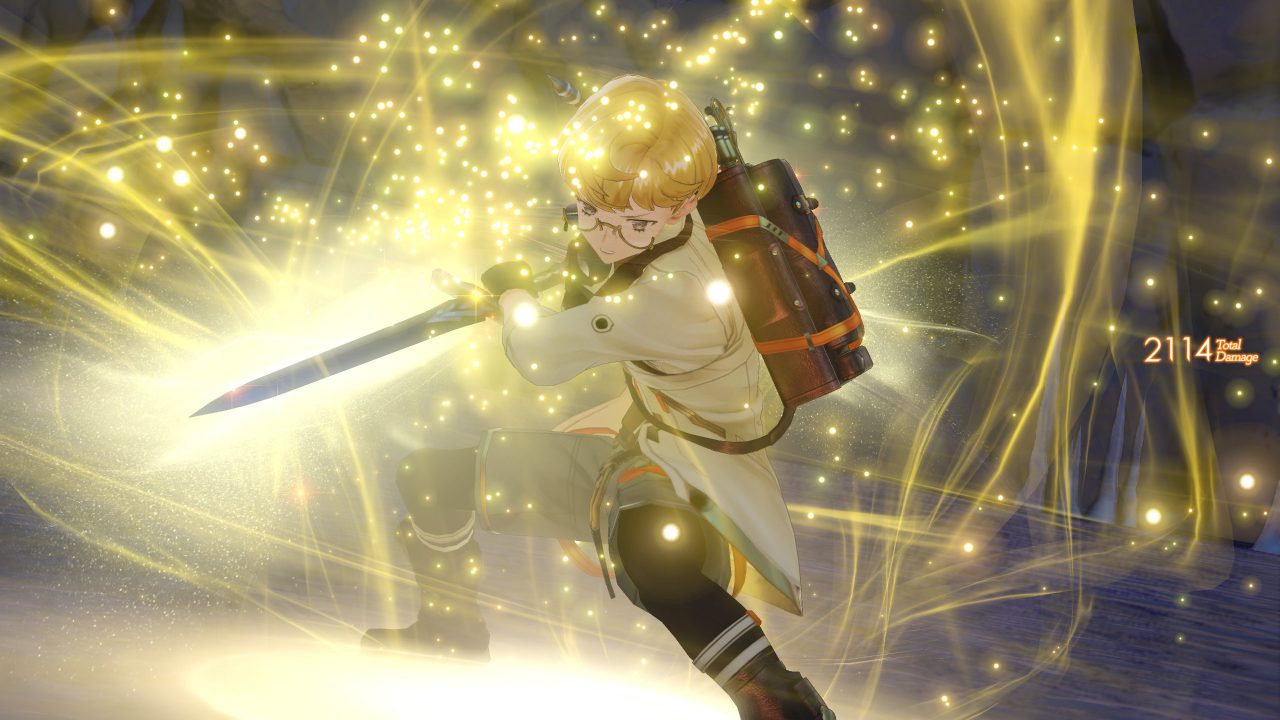 Atelier games have always been rather niche since their introduction to the West in 2005. With the explosive success of Atelier Ryza, it's been exciting to see newcomers dive into the series while longtime fans rekindled their love for crafting. This new subseries carries on with its protagonist in Atelier Ryza 2: Lost Legends & the Secret Fairy. Everything Gust has shown so far is promising and my hands-on with the title has left me eagerly anticipating the full game. Combat looks and feels incredible, the expanded synthesis mechanics reinforce alchemy's presence in all aspects of the game, and the story is shaping up to be more dramatic and emotional than ever before. I for one can't wait to step back into the shoes of an alchemist and craft the biggest bomb theoretically possible, only to use it on a level 1 puni. Such is tradition.
by Des Miller
---
Baldur's Gate III
Platforms: Google Stadia, Microsoft Windows, macOS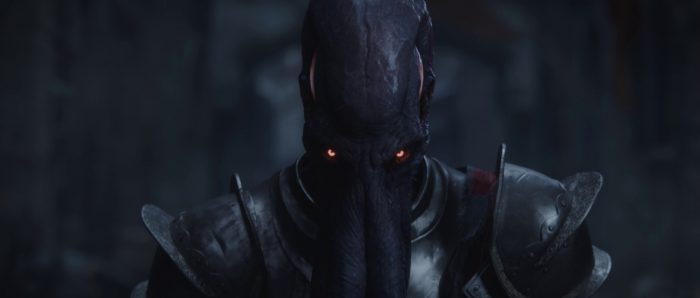 An early title from BioWare (of Mass Effect and KotOR fame), Baldur's Gate is one of the most beloved role-playing games ever made. Building on the ruleset of the 2nd Edition of Advanced Dungeons & Dragons, it was the closest anyone had ever come to replicating the tabletop experience in a video game. With this in mind, could there be a better choice than Larian Studios (developers of the Divinity series) to revive the series that completely changed the face of Western role-playing games? Though Baldur's Gate III is currently available in Early Access, it's expected to go through many changes until it finally gets a full release in late 2021. When it does, it's safe to say that it will provide fans with the same immersive storytelling, wonderful characters, and compelling gameplay that made fans fall in love with the series way back in 1998!
by Jonathan Logan
---
Biomutant
Platforms: Microsoft Windows, Microsoft Xbox One, Sony PlayStation 4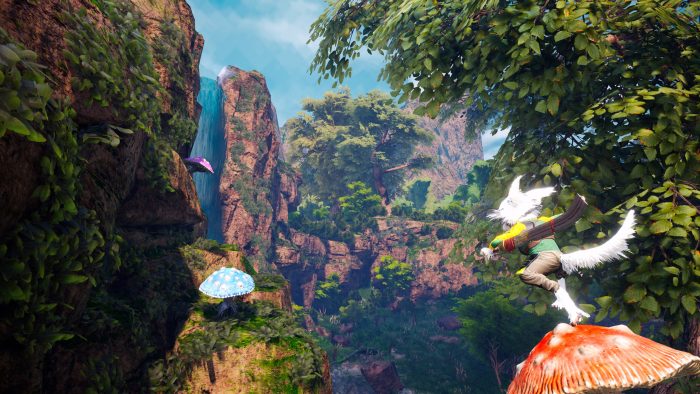 I feel like it is my personal tradition for this list to mention Biomutant, as I've been anticipating the self-described "Kung-Fu fable" action RPG where players take on the role of a furry mutant in an post-apocalyptic setting for quite some time now. Yet I still stand by my anticipation, as every little snippet about the open world setting and how your actions and decisions can influence it piques my curiosity all the more. The game looks absolutely gorgeous, and I love the detailed nuances in regards to the customization elements too. There seems to be a lot you can do throughout the game, and I look forward to eventually seeing how the finished product plays. Here's to hoping a much more concrete release date will be found in the near future, and that Biomutant proves worth the wait!
by Audra Bowling
---
Boyfriend Dungeon
Platforms: Microsoft Windows, Nintendo Switch, macOS, Linux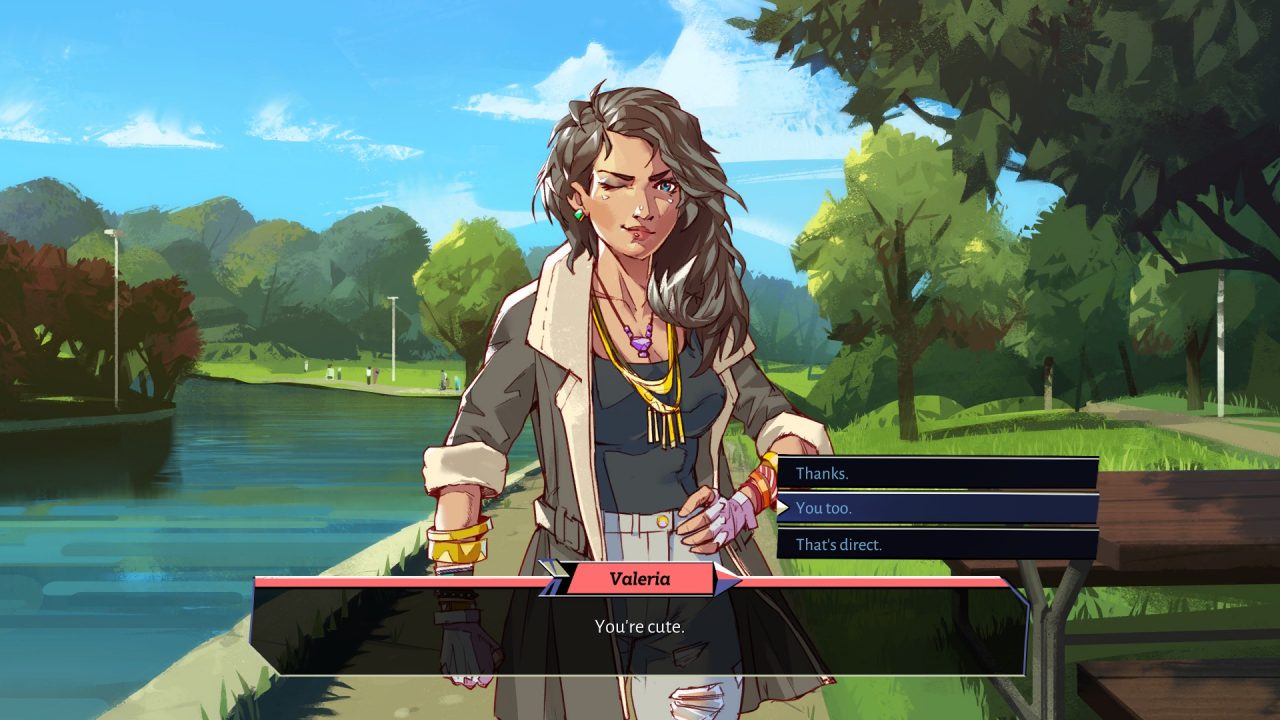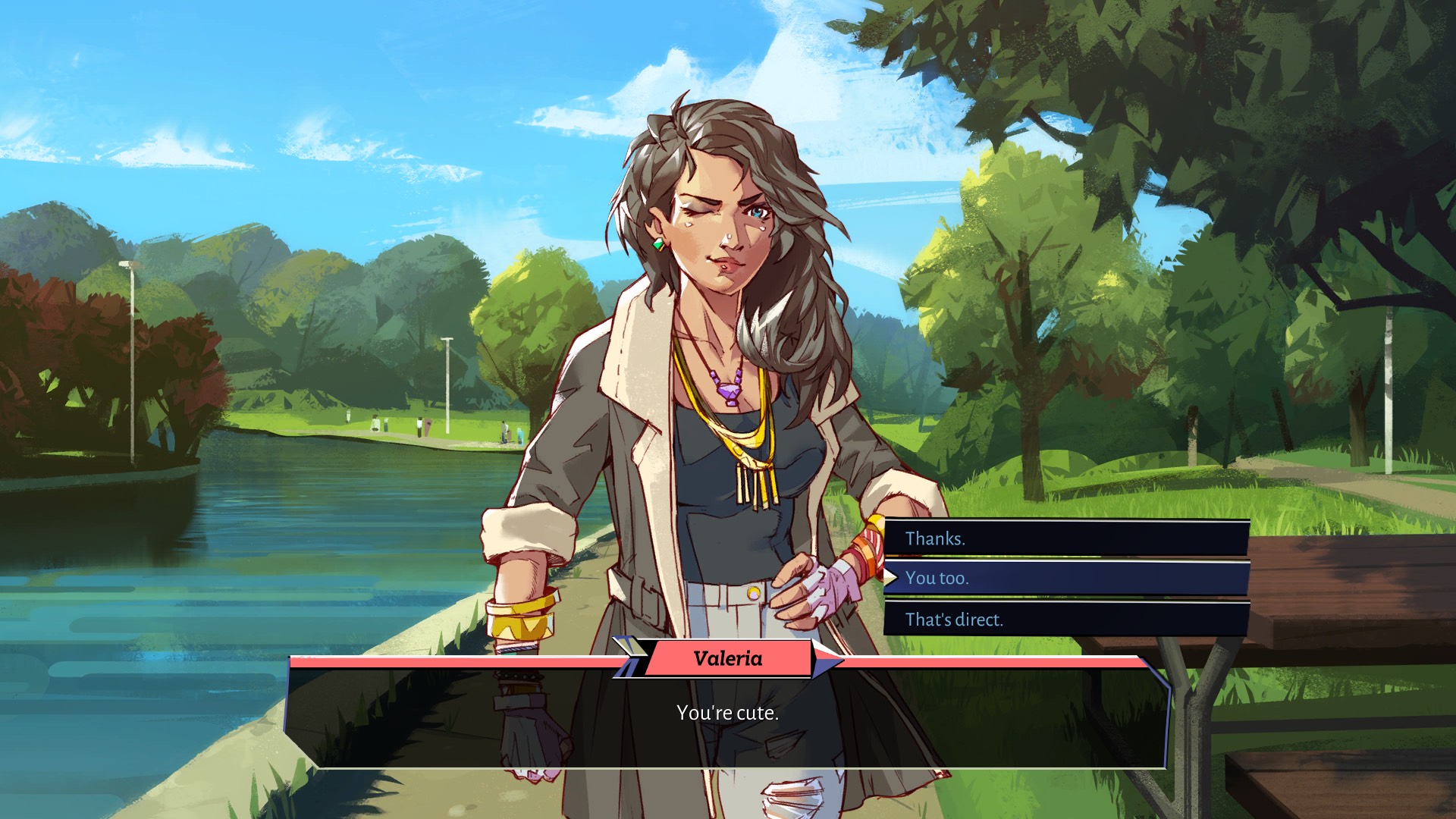 Sprinkle a little Etrian Odyssey, a dash of Transistor, take in a romantic evening in the cool, West Coast air and you might have Boyfriend Dungeon! In the city of Verona Beach, our hero must crawl through the urban sprawl and fight hordes of monsters alongside their favorite beau/gal/joyfriend… who is also your greatest weapon (seriously, they're sentient weapons!) against the creatures of the night.
Boyfriend Dungeon may have a rather gendered title, but the game isn't straight-shooting in love or leveling. A diverse cast of characters and locales promises a great amount of expression for the player, from poetry slam dates with a beloved glaive, dancing the night away with your favorite talwar, or getting some platonic cuddles in with your brass knuckles (a cat). There are many dating sims out there, but only Kitfox Games' latest title will let you decide who is truly boyfriend materiel!
by Eva Padilla
---
Bravely Default II
Platform: Nintendo Switch • Release: February 26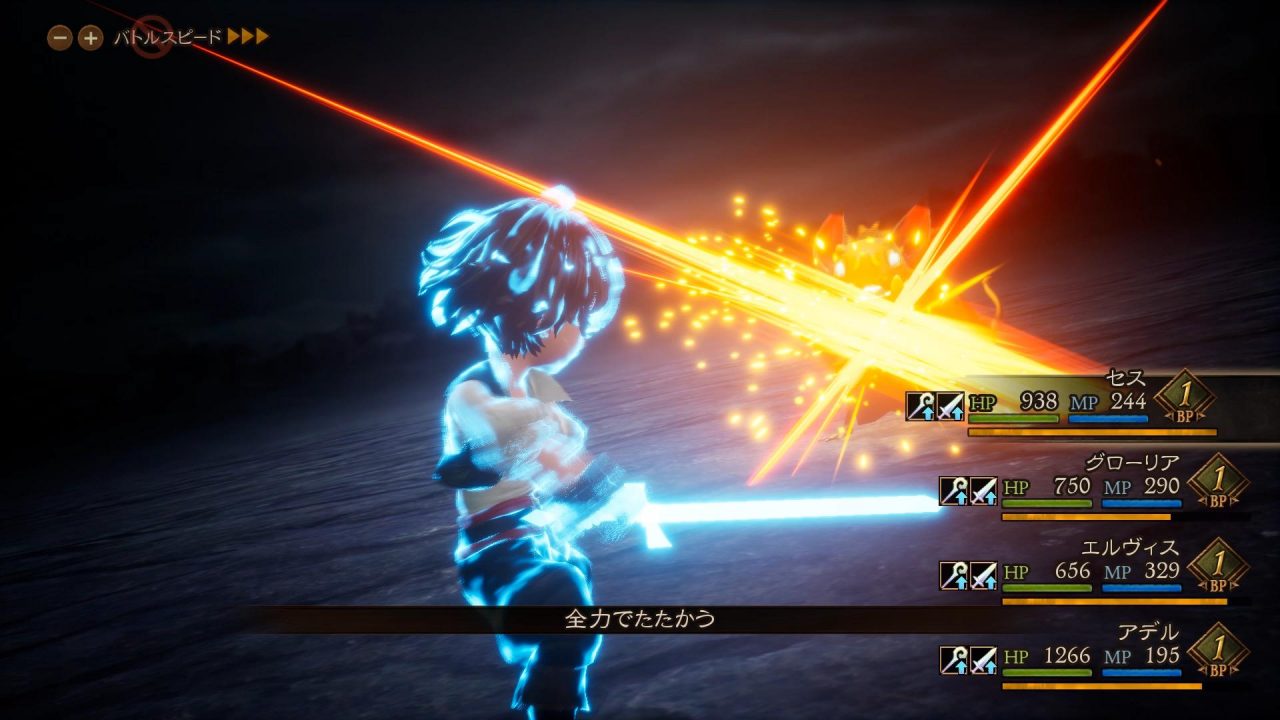 A spiritual sequel to classic Final Fantasy games, the original Bravely Default on DS felt like a joyful blast from the past that updated many of the aging turn-based battle mechanics from the series' 16/32-bit days. And very soon, the series will be heading to Nintendo Switch with an entirely new world, characters, and lore in its second sequel, Bravely Default II (Bravely Second apparently doesn't count). To give the new game as much polish as possible, Square Enix released a free demo so developers Claytechworks could get player feedback to refine the gameplay and deliver a better product in the end. While delayed due to COVID-19 (what wasn't?), it will be arriving in the first quarter of the year, delivering all of that classic JRPG goodness we know and love with a modern twist!
by Jonathan Logan
---
Cris Tales
Platforms: Google Stadia, Microsoft Windows, Microsoft Xbox One, Microsoft Xbox Series X/S, Nintendo Switch, Sony PlayStation 4, Sony PlayStation 5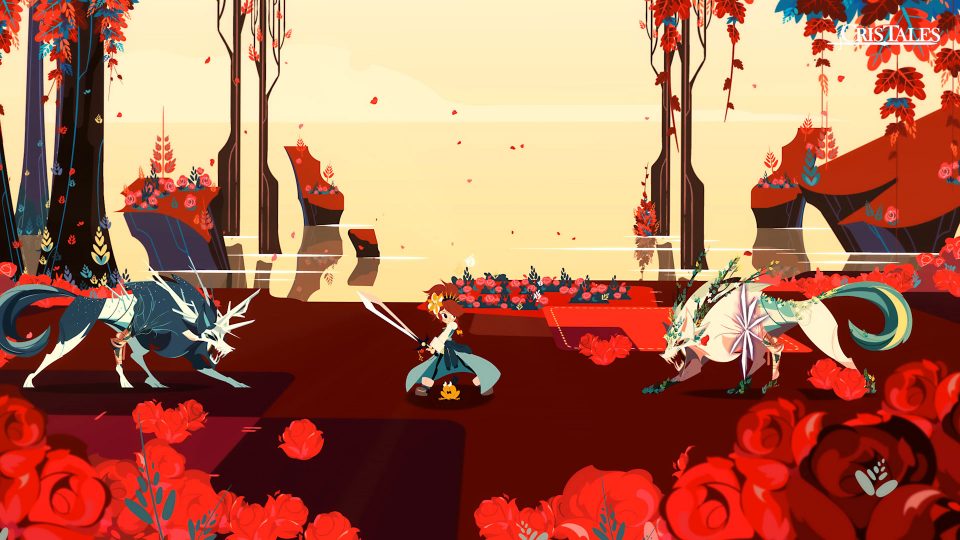 Cris Tales was a big hit with our staff when we got an opportunity to check it out at E3 2019, and nothing that has happened in the last year and a half has diminished our excitement. The game follows Crisbell, a woman who can see the past, present and future all at the same time. This mechanic comes into play both during battle and while exploring outside of battle, revealing the consequences of your actions almost immediately. While it clearly takes inspiration from Chrono Trigger, Cris Tales goes beyond just relying on nostalgia, with a vibrant, beautiful art style, and a combat system that involves timing and button presses, not unlike Super Mario RPG and the more recent Yakuza: Like a Dragon. Honestly, it's hitting all my buttons so far, and I can't wait to get my hands on this game in 2021!
by Zach Wilkerson
---
Disgaea 6: Defiance of Destiny
Platform: Nintendo Switch
Disgaea 6's recent trailer promises character levels over 99 million and damage numbers over 1 quadrillion, raising the bar for the series' signature RPG excess and exuberance. New protagonist Zed is a zombie gifted with the ability to become stronger each time he dies and reincarnates, but hundreds of deaths and rebirths have made him angry and bitter. Zed, accompanied by his sister Bieko and genius one-headed dog Cerberus, is bent on defeating the God of Destruction that keeps destroying the worlds he revives in, so he can have a moment's peace and live a little. Disgaea 6: Defiance of Destiny marks the first new entry in the storied strategy RPG series since 2015, and its long-awaited return sounds anything but nonchalant.
by Michael Sollosi
---
Eastward
Platform: Microsoft Windows, Nintendo Switch, macOS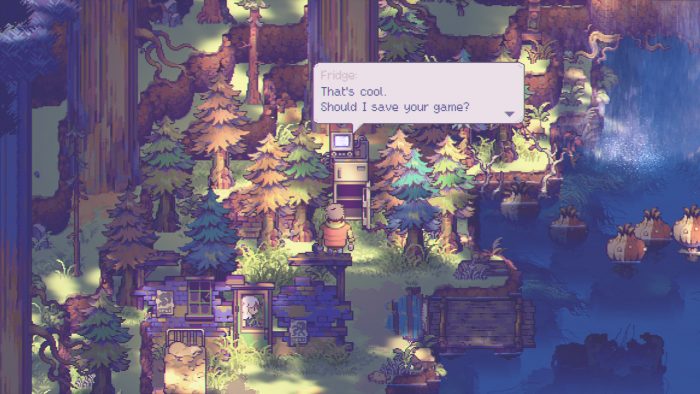 Think about Lilo and Stitch, Iron Giant, and The Land Before Time. Each is a gorgeous testament to both animation and found-family, and each will undoubtedly make me cry big ol' heavy tears. Pixpil's Eastward is looking to join that list. It's the story of John and Sam, an unlikely duo traveling a post-apocalyptic world in search of answers. If those adoptive father-daughter vibes aren't enough for you (you monster) then the presentation will be. Hong Moran's pixel art brims with color and hope in spite of the setting. Joel Corelitz' bumping synth soundtrack evokes the best of the Mega Man series. Even the relatively small French animation studio Souviens Ten-Zan looks to impress with their vibrant cinematics. Couple all of that with gameplay focused on action-oriented puzzle solving, and we have ourselves a feast for the senses and the soul. Eat up.
by Kaleb Curry
---
Final Fantasy XIV: Patch 6.0
Platforms: Microsoft Windows, macOS, Sony PlayStation 4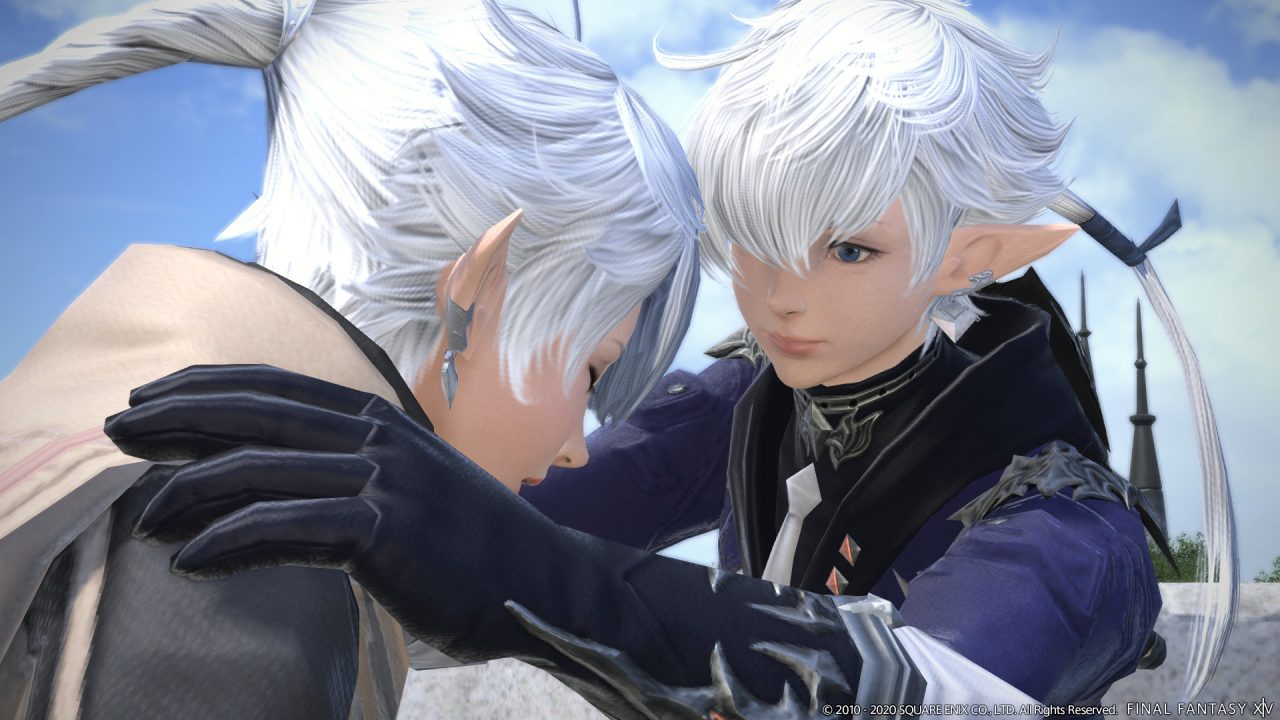 For almost all of 2020, Final Fantasy XIV has had its hooks in me. With its wonderful story, surprisingly approachable mechanics, and a sense of scale and wonder that hasn't been seen since…well, just about anything, it's everything I didn't know I needed in an MMORPG. So, of course, I am incredibly excited for what's to come in the next expansion. While we won't know the name, or even an official release date until possibly February, it seems likely that it will drop some time in 2021 to follow the typical 2 year cycle for expansions. Outside of that, we really don't know much about what's to come. A new villain was introduced in the last two patches, and another returning one seems that they will feature prominently. Additionally, many signs point to a conflict centering in Garlemald (finally!). But honestly, that's part of the joy of Final Fantasy XIV: the unexpected. One thing I know for sure, though, is that I'll be logging in on day one to see what else Yoshi-P and co. have in store.
by Zach Wilkerson
---
Final Fantasy XVI
Platform: Microsoft Windows, Sony PlayStation 5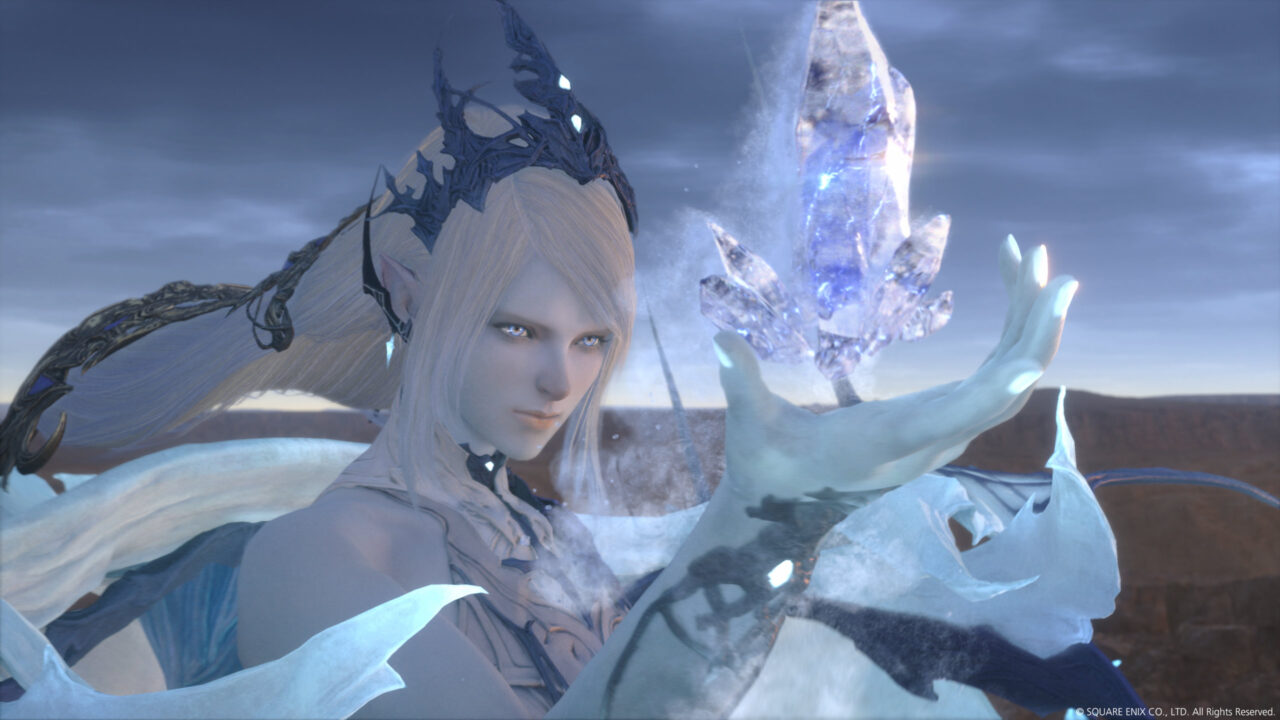 One of the biggest surprises of 2020 (OK, it's not even in the top 10, but you get my point) was Square Enix announcing Final Fantasy XVI for PS5 in September. If you're a fan of the fantasy side of Final Fantasy, then XVI looks to be an incredible return to form. Leaving behind road trips, Stand by Me mashups, and noodle-cup-based product placement, we're dropped into a medieval world governed by Crystals and summoned monsters. With a jaw-dropping aesthetic, an exciting real-time battle system, some key people such as Naoki Yoshida (FFXIV) behind the helm, and a revenge-focused quest, we can't wait to hear more about XVI in 2021 (and given how far along the game looks in its development cycle, maybe even a release; fingers crossed)!
by Jonathan Logan
---
God of War: Ragnarok (Speculative Title)
Platform: Sony PlayStation 5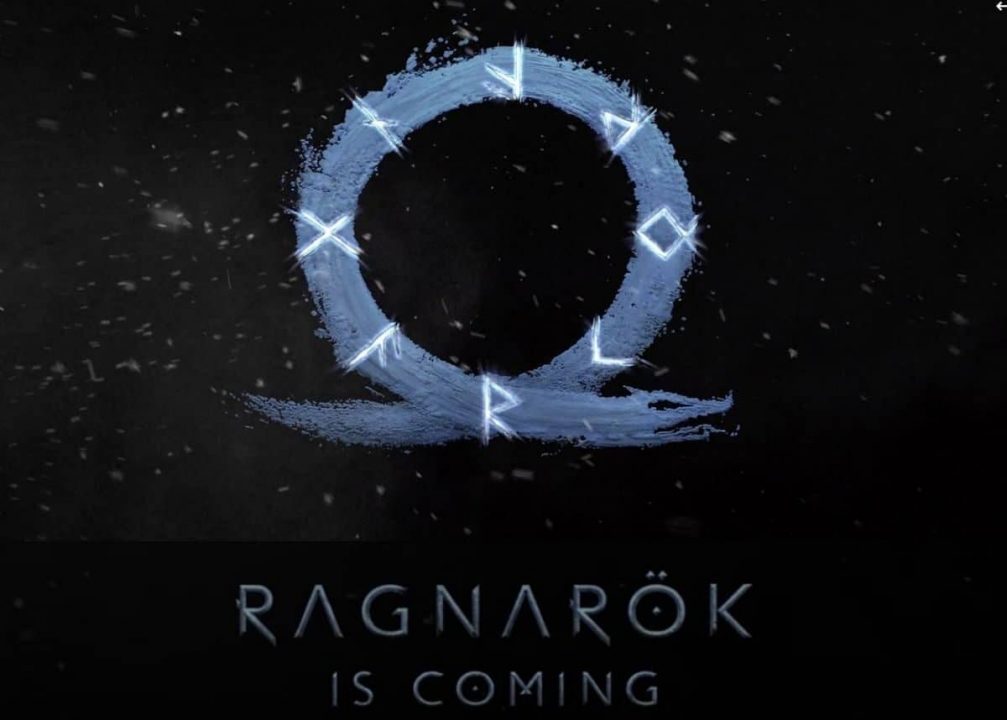 2018's God of War made me a fan of the series again. I had sworn off Kratos and his Spartan rage after God of War III went so far over the top with its wanton and brutal violence. But basing the game on Norse mythology and showing Kratos as a troubled but much more self-aware father was the breath of fresh air I needed to give the series another chance, and I'm glad I did. God of War 2018 was utterly fantastic, and now with a positively electrifying sequel on the horizon, I can't wait to see what happens next. With a title like Ragnarok, you just know that things are going to be quite…shocking.
by Caitlin Argyros
---
Gotham Knights
Platforms: Microsoft Windows, Microsoft Xbox One, Microsoft Xbox Series X/S, Sony PlayStation 4, Sony PlayStation 5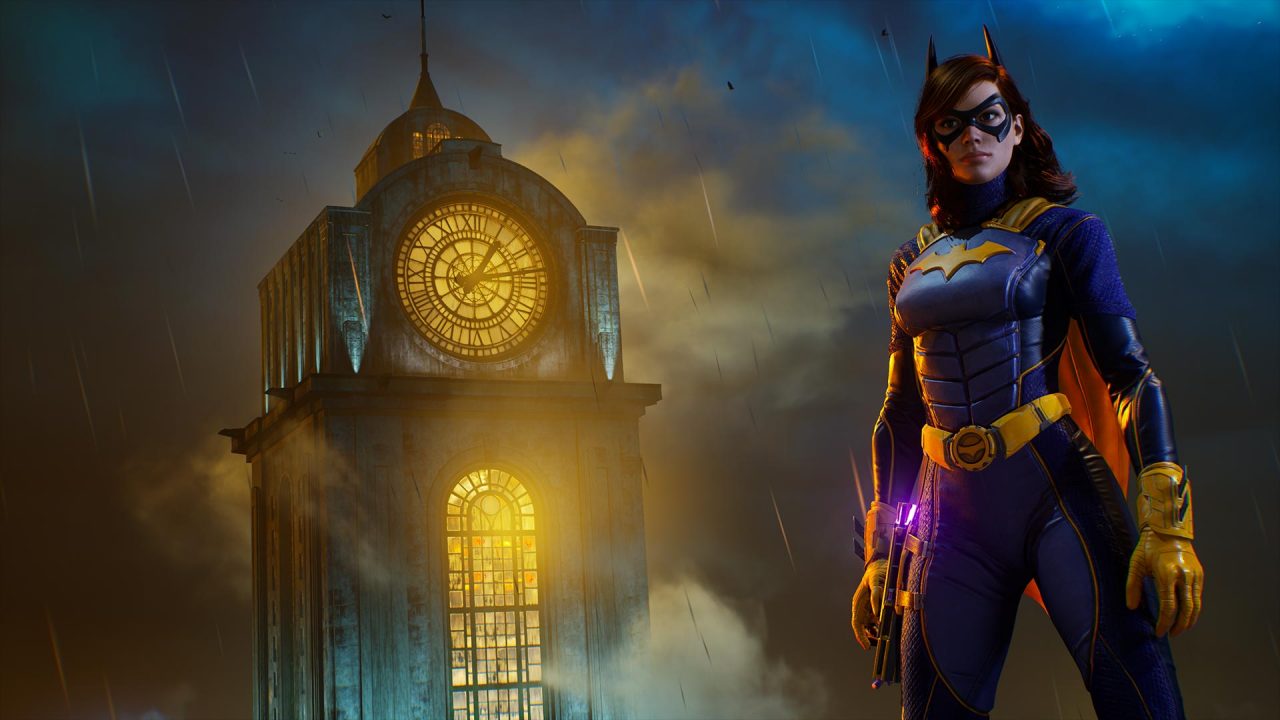 While the Batman: Arkham series was always a bit more on the Metroidvania side, this spiritual successor from WB Games Montréal (the developer of Arkham Origins) seems to be a full-blown action RPG! After the apparent death of Bruce Wayne, his sidekicks (Batgirl, Nightwing, Robin, and Red Hood) must pick up the Bat legacy to protect Gotham City from his classic rogues gallery and the mysterious Court of Owls. Featuring a leveling up system, unique play styles and skill trees for each character, and co-op multiplayer, Gotham Knights looks to deliver that same comic book goodness of the Arkham series with a strong RPG twist!
by Jonathan Logan
---
Horizon Forbidden West
Platform: Sony PlayStation 5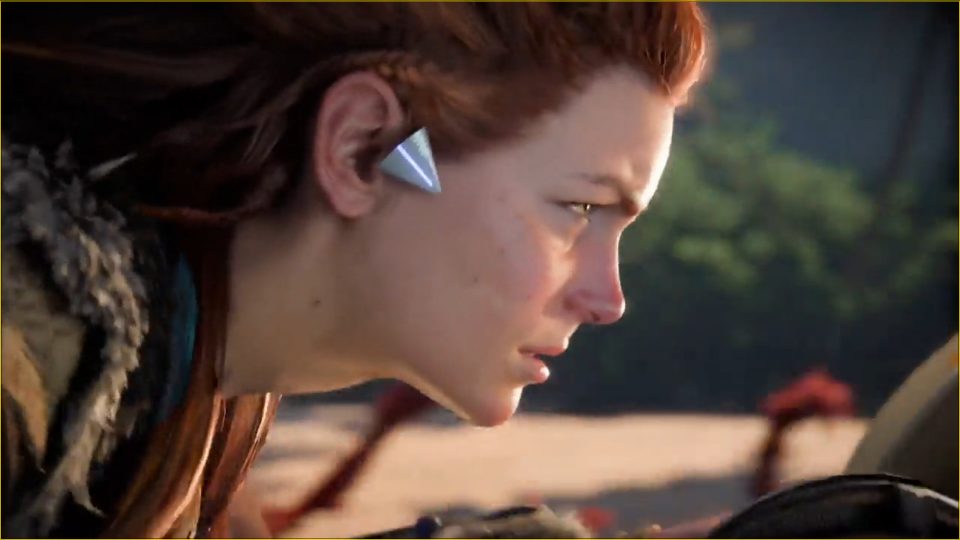 Horizon Zero Dawn was my 2017 Game of the Year. I was instantly captivated by its beautiful landscapes, interesting machine enemies, post-apocalyptic story, and fantastic female lead. From the moment the game ended, all I've wanted is more, and now we have an exciting new chapter in Aloy's story to look forward to. While not much is known about the story at this time—there's apparently some sort of plague killing everything it touches that Aloy must investigate—the glimpse we got in June of Forbidden West's new environments and inhabitants has left me practically salivating with anticipation. Bells may have been sufficient for Pavlov's dogs, but for me, the ideal stimuli is clearly a badass redhead riding across a gorgeously rendered beach on a faithful robot steed.
by Caitlin Argyros
---
The Legend of Zelda: Breath of the Wild 2 (Working Title)
Platform: Nintendo Switch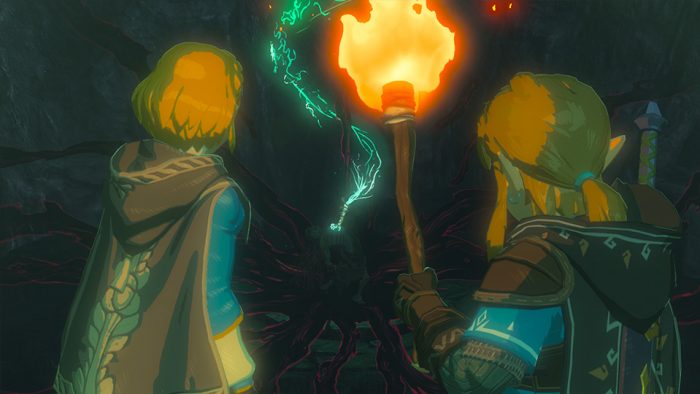 Nintendo's 2019 E3 showcase ended with a hell of a reveal in The Legend of Zelda: Breath of the Wild 2. All we've seen so far is a teaser with plenty of creepy and mysterious imagery, including cave paintings, some unusual lighting, and a terrifying corpse. Both Link and Zelda feature prominently, but with Link potentially being in danger, perhaps it's finally time Princess Zelda gets her moment to shine. Surely Nintendo can give us that much! Whether the sequel will stick rigidly to the first game's structure, or whether traditional Zelda temples will make a return, we don't know. But the fact is that Nintendo is making a sequel to one of their most ambitious games ever, and for a series that rarely gets direct sequels, we are eagerly waiting for this one.
by Alana Hagues
---
Mass Effect: Legendary Edition
Platforms: Microsoft Windows, Microsoft Xbox One, Sony PlayStation 4
Well, well, well. If it isn't the trilogy that reaffirmed my love for video games. Way back in November 2007, I hit that rough patch that many lifelong enthusiasts do, where I began to question whether or not gaming was something I still felt passionate about. Given that a snazzy new remaster of Commander Shepard's galactic adventures is clearly one of my most highly-anticipated upcoming releases, it's readily apparent that Mass Effect brought me back from the brink in a big way. A little less-known fact about yours truly is that my love for Shepard and their incredible crew of diverse and well-written characters eventually got me so enmeshed with BioWare that I served as a forum moderator and assisted in setting up their gigs at numerous conventions. I've held off on returning to the Normandy (best video game starship by a landslide!) for years in quiet, anxious anticipation of this inevitable relaunch. I'm glad I waited!
by Quinton O'Connor
---
Monster Hunter Rise
Platform: Nintendo Switch • Release March 26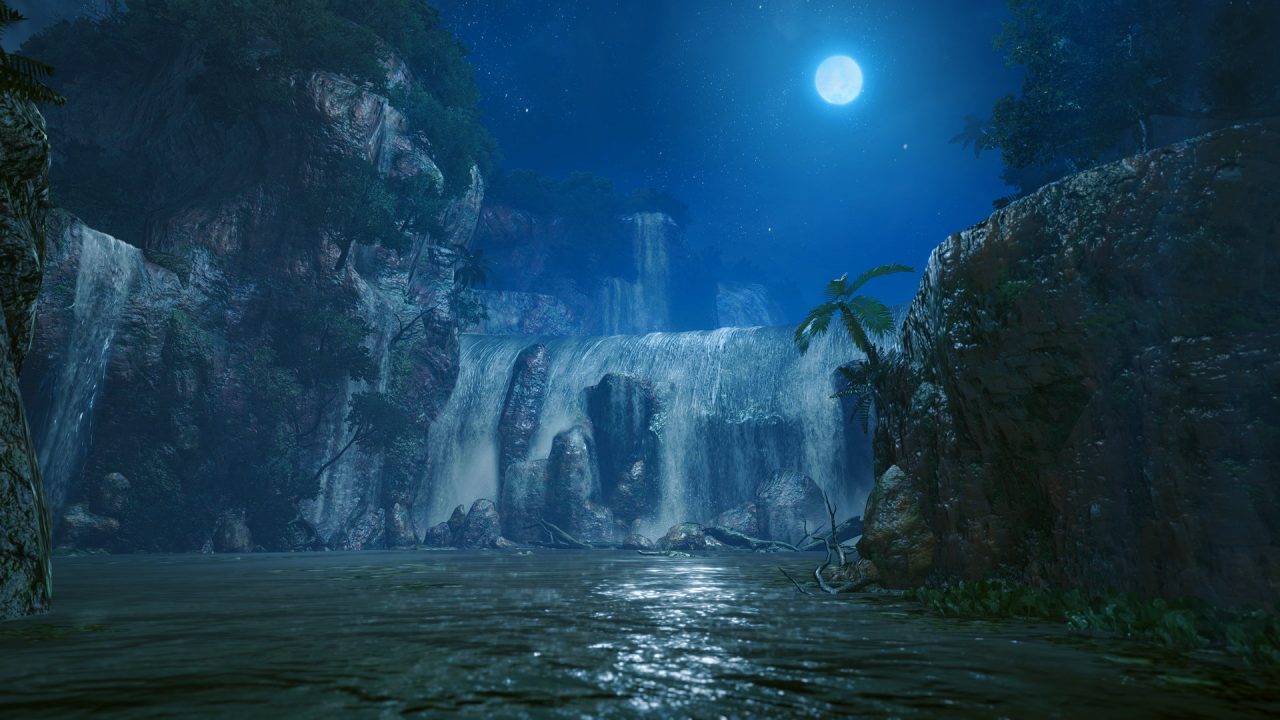 Over 15 years ago, Capcom essentially created a new genre with Monster Hunter on the PS2. Ever since, hit after hit has followed, yet such success was limited to Japan in most instances. However, with the monstrous success of Monster Hunter World and its Iceborne expansion worldwide, the hunting action genre has taken the world by storm. Monster Hunter Rise marks the next evolution of the Monster Hunter series by bringing in the myriad quality of life offerings found in the new gen while introducing fresh new ideas and mobility options including the stylish wire bug and trusty Palamute. All the charm and eccentricity of the series shines through as you'll ride into battle atop a dog with a sword in its mouth while a heavily armored cat rides upon your shoulder. I'm certainly excited to see just how over-the-top Capcom goes with this entry, but there's something more important than fighting monsters: you can pet the dog.
by Des Miller
---
Monster Hunter Stories 2: Wings of Ruin
Platform: Nintendo Switch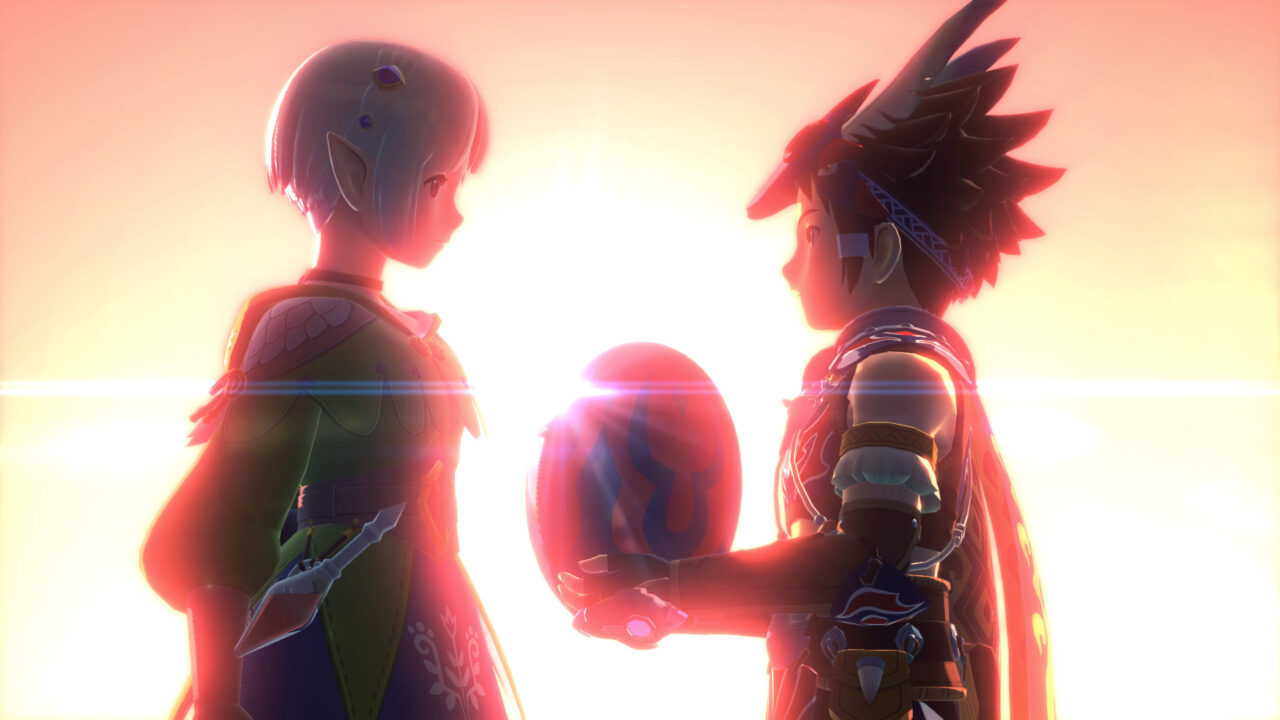 I haven't yet played any of the main action RPG installments of the venerable Monster Hunter series. However, awhile back I was absolutely charmed by the colorful aesthetics and gameplay elements of its traditional RPG spin-off Monster Hunter Stories, which proved to be an enjoyable romp that could be friendly for all ages. The trailer for its sequel, Monster Hunter Stories 2: Wings of Ruin, was quite impressive and showed some very interesting story beats. There isn't much known about the title yet beyond that it will include character customization and boasts some very lovely graphics along with rather large settings to explore. But, if the game can carry on the addicting and fun gameplay of monster collecting and partnering that the original had, it should be quite the entertaining Switch title when it releases next Summer.
by Audra Bowling
---
NEO: The World Ends with You
Platforms: Nintendo Switch, Sony PlayStation 4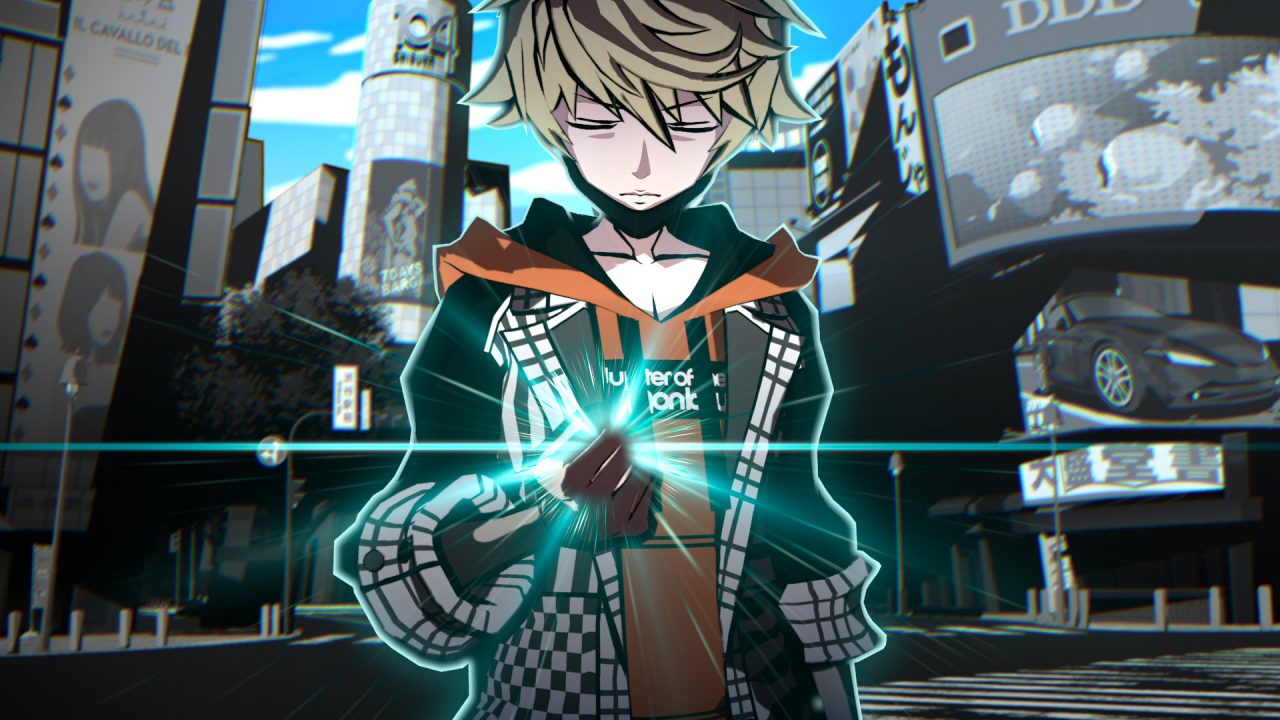 There are some games that you never expect to get a sequel. They are usually iconic cult classics generally not well-known outside of their passionate fan bases. The World Ends with You, a 2007 DS action RPG from Square Enix, fits squarely in that camp. That's why it's so exciting that a sequel has recently been announced for release in mid-2021! With a new teenage cast fighting against the threat of non-existence in Shibuya, the commercial heart of Tokyo, NEO: The World Ends with You translates the original's unique 2D art style to a fully-explorable 3D world. And with the release date coming up fast, we expect more news on NEO: TWEWY to drop soon! Stay tuned!
by Jonathan Logan
---
NieR Replicant ver.1.22474487139…
Platforms: Microsoft Windows, Microsoft Xbox One, Sony PlayStation 4 – Release: April 22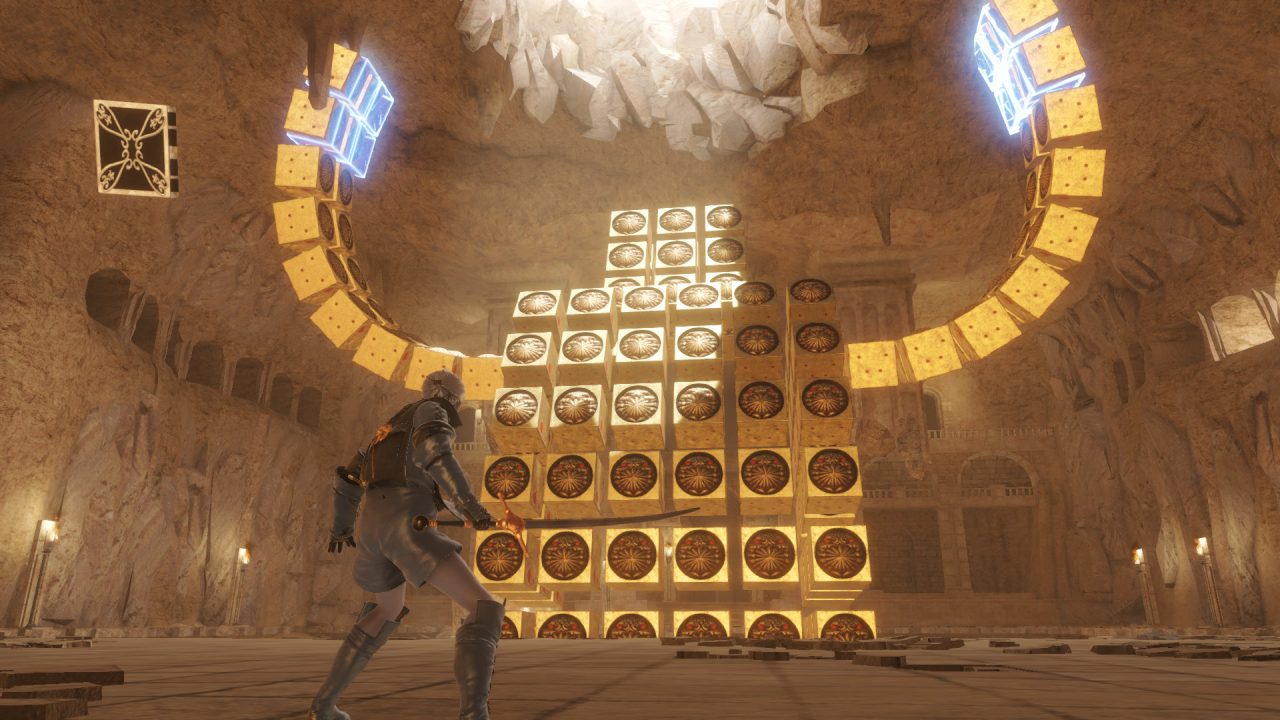 The story of the original NieR is almost the equal of its much more popular sequel, NieR: Automata. While it might not quite reach the same philosophical heights, it comes close, and I would argue that the connection you feel with the characters makes the narrative hit even harder. The music is equally haunting and moving. Of course, the rest of the presentation is where NieR falls short. NieR Replicant ver.1.22474487139… (never change Yoko Taro) looks to remedy that. The graphics look largely overhauled and spruced up. Most notably, the combat looks fantastic, fixing a lot of its clunkiness. Many people missed out on this when it first released, and I hope this stellar-looking remaster brings a lot more eyes to this deserving title.
by Zach Wilkerson
---
No Place for Bravery
Platform: Microsoft Windows, Nintendo Switch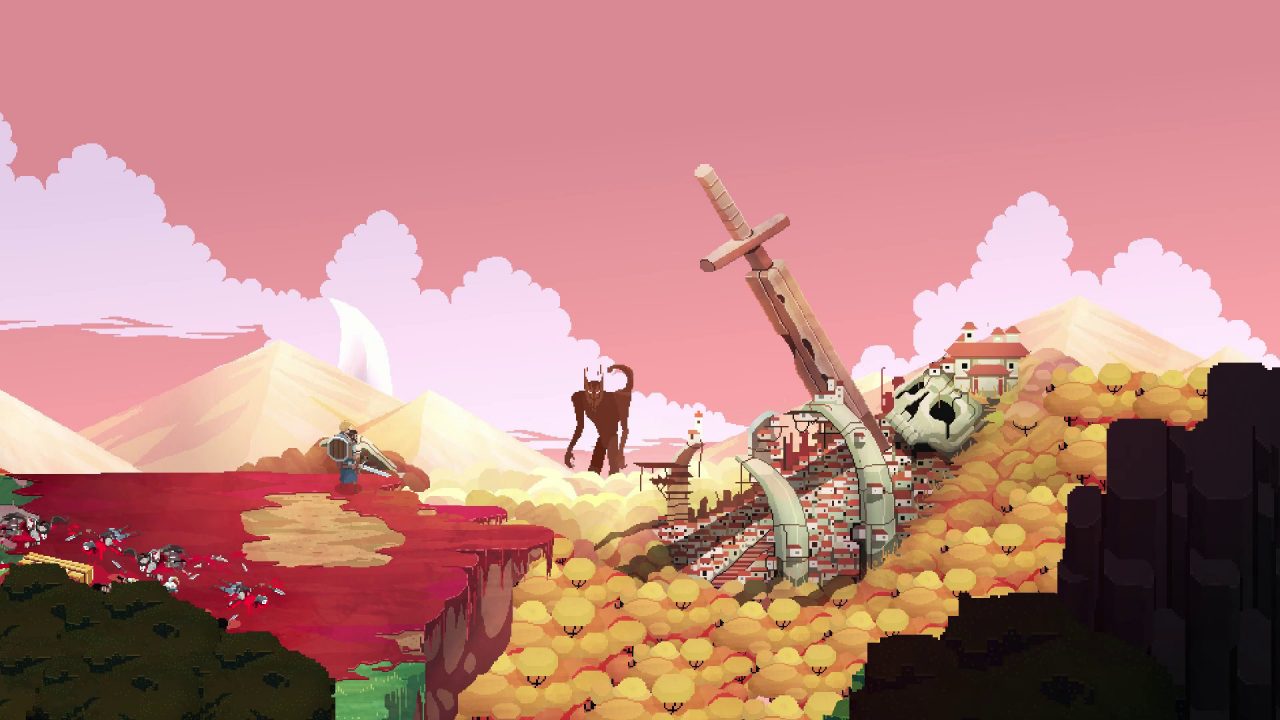 When I first saw No Place For Bravery's official announcement trailer, I was immediately entranced by the desolate pixel graphic world littered with the bones of giants, not to mention the haunting background track featuring vocals by Hindarfjäll's Nils Edström. Promising intense Souls-like combat, the game follows an aging warrior named Thorn and his young son Phid through a violent low-fantasy landscape on a mission to rescue Thorn's long-lost daughter. The game's aesthetic reminds me of a strange mix between Conan, Hyper Light Drifter, and Attack on Titan, with some Vikings mixed in as a nice bonus. It's certainly satisfying to see more lead characters in the over-30 age group as well. All things considered, I'm very intrigued by what I've seen and look forward to fighting my way through this unique and brutal world in 2021.
by Tina Olah
---
Open Roads
Platform: Microsoft Windows, Sony PlayStation 4, Sony PlayStation 5, Microsoft Xbox Series S/X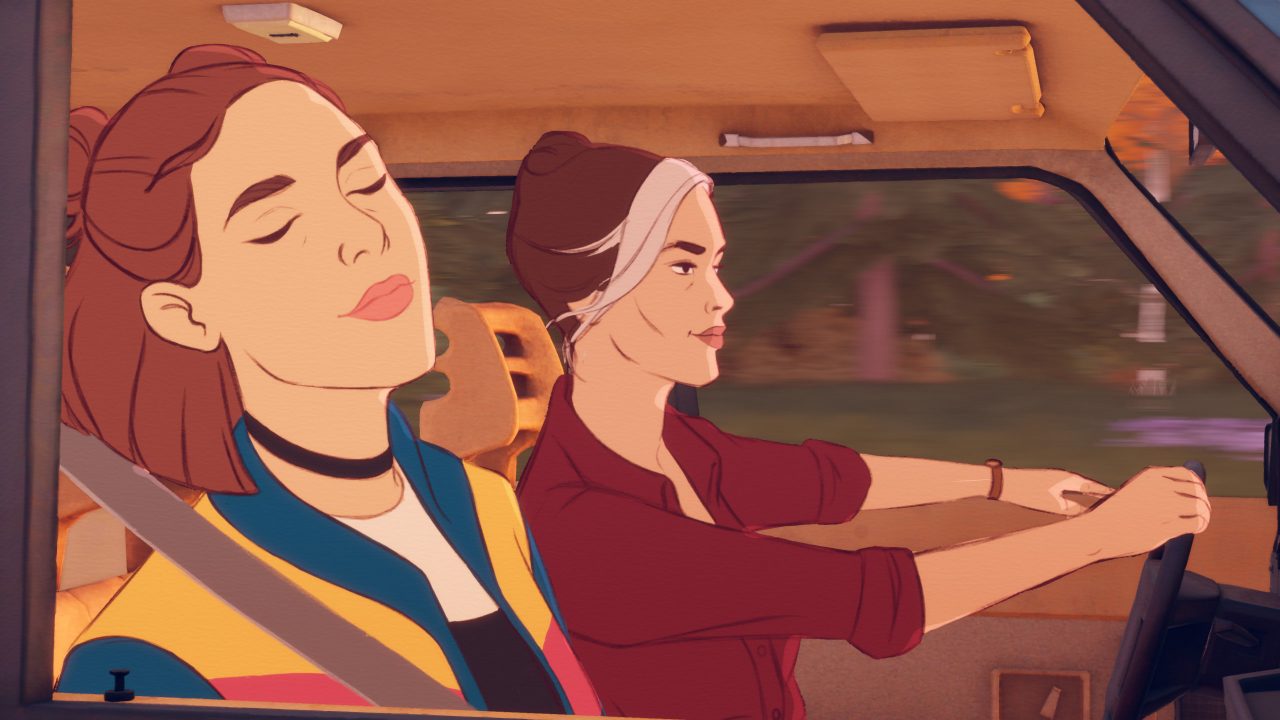 Shifting from the empty space station Tacoma to a road trip on Earth, Open Roads looks to explore the relationship between 16-year-old Tess Devine and her mother, Opal. With her grandmother's notebook in hand, full of note scraps and a key, Tess and her mother are travelling to uncover the mysteries of their past and family. While we've only seen a snippet of the game, the striking cel-shaded backgrounds and hand-drawn look of the characters are beautiful, and with actors Keri Russell and Kaitlyn Dever in lead roles, we're sure the game will nail it from an immersion standpoint. We'll just have to wait and see how the interactive dialogue works and how engaging the mystery will be!
by Alana Hagues
---
Persona 5 Strikers
Platforms: Microsoft Windows, Nintendo Switch, Sony PlayStation 4 – Release: February 23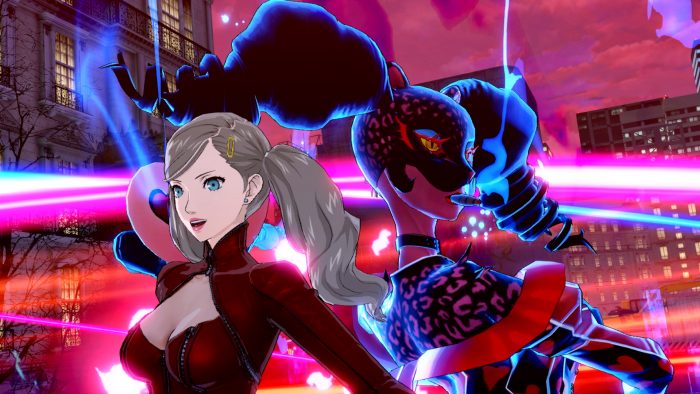 While I'm sure COVID-19 put off plans to have Persona 5 Strikers localized this year, we still hoped it would release in time for the holidays. The good news is, we have finally got an official announcement that it is releasing in 2021. Crossing popular series with Musou games will still attract fans, especially if the crossover is canon like the recently released Hyrule Warriors: Age of Calamity. In just a couple of months, we will be reuniting with the Phantom Thieves to steal more hearts!
by Nathan Lee
---
Potionomics
Platform: Microsoft Windows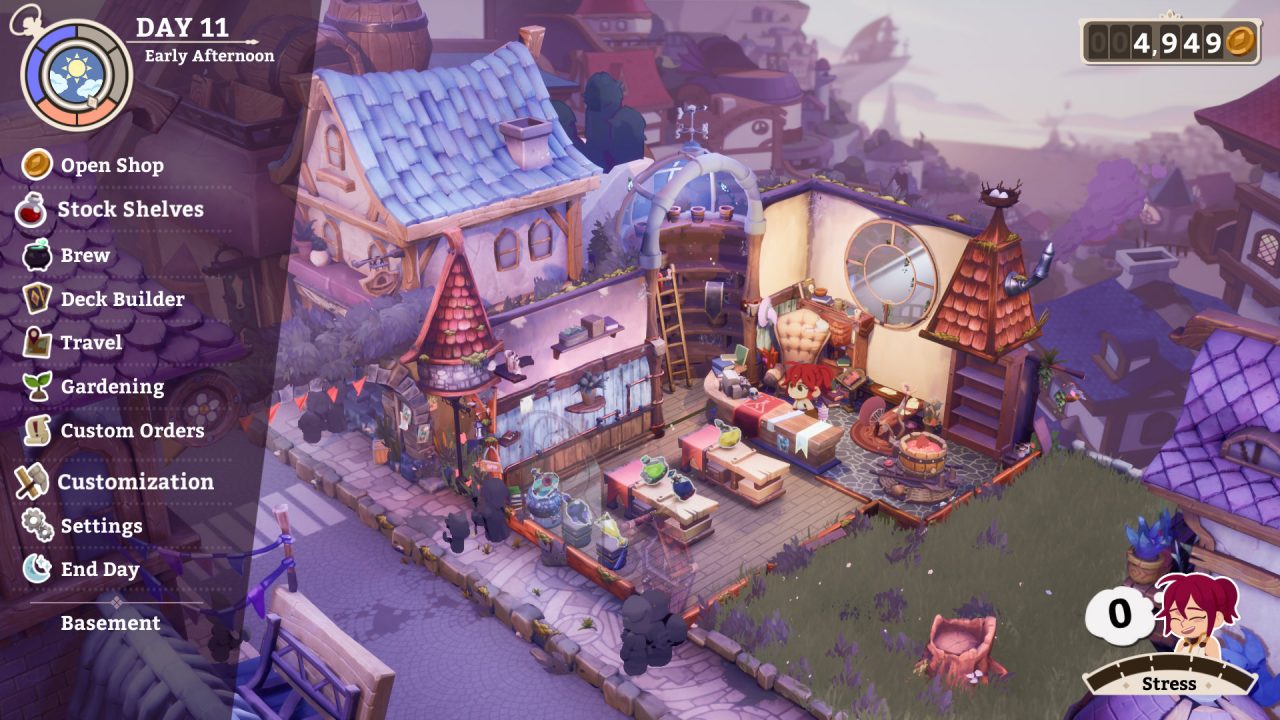 Potionomics aims to answer one of the most important questions in life: how does a witch pay off their debts? In this simulation RPG, you play as Sylvia, a witch who opens a potion shop in times of crisis, which means you see the usual fantasy world setting from behind the counter. You build your shop from the ground up, create your own potions with ingredients you procure, watch and affect local market prices, and haggle with customers using a card-based system. We're yet to see if the RPG elements creep into other aspects of the game, but if nothing else, the idea of playing as a shopkeeper, managing a store, and the warm and cosy aesthetic has many of us incredibly intrigued.
by Alana Hagues
---
Rune Factory 5
Platform: Nintendo Switch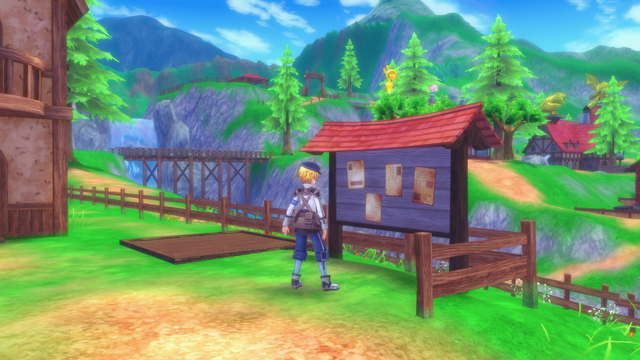 Rune Factory 5 releases in May 2021 in Japan, so we can hope for a late 2021 release on Western shores. The fifth entry in the series will be the first time Rune Factory moves into HD, so it's always exciting to see how a long-running series will make the jump. This title boasts a new battle system complete with team attacks/specials, and a whole new set of bachelors and bachelorettes for us to fall in love with.
by Nathan Lee
---
Scarlet Nexus
Platforms: Microsoft Windows, Microsoft Xbox One, Microsoft Xbox Series X/S, Sony PlayStation 4, Sony PlayStation 5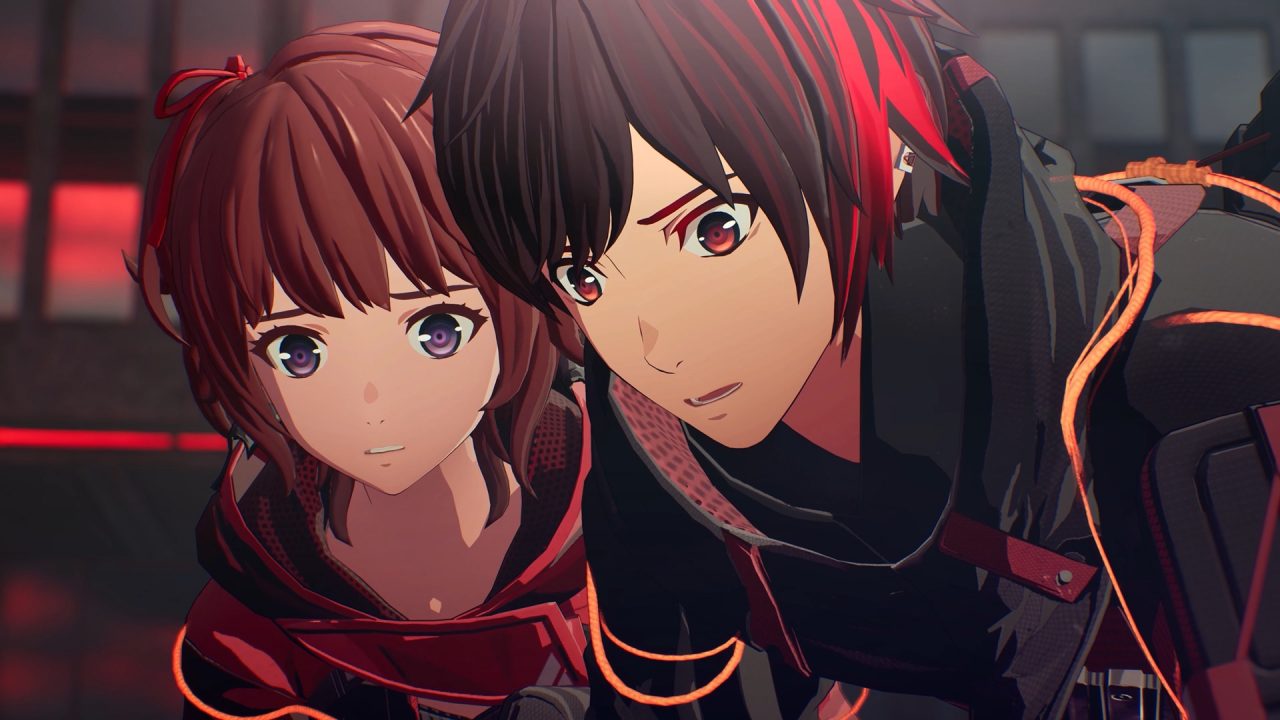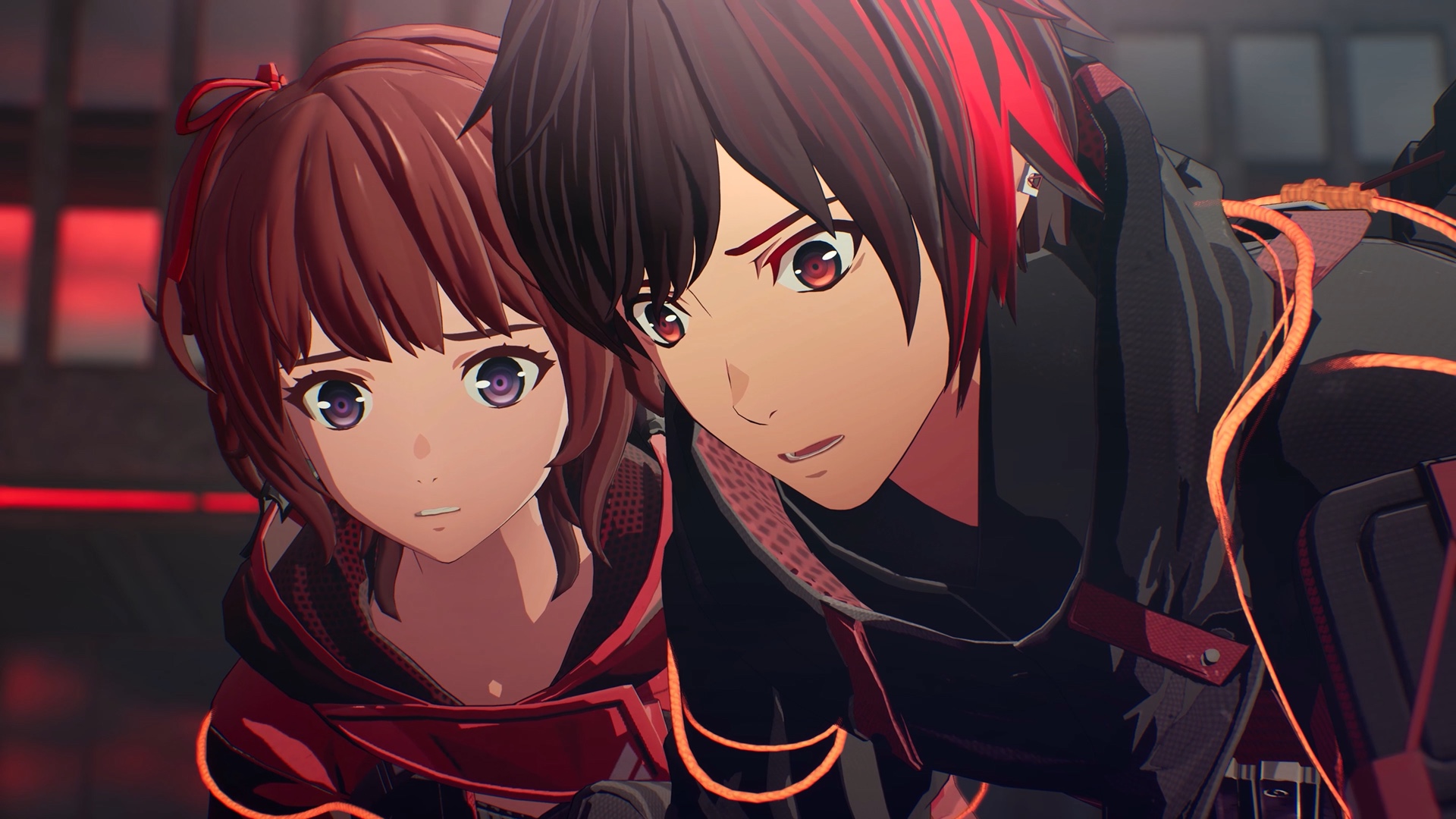 Scarlet Nexus is an upcoming action RPG with quite the pedigree, involving developmental staff from both the Tales of series as well as the God Eater games. It is perhaps the GE influence that has me most curious about the game, as the action gameplay for the title appears quite polished even in early trailers. The title's graphics are quite eye-catching, and I love the sci-fi "brain punk" setting's potential. The cast of characters revealed so far seems really interesting too, and the idea of having dual protagonists to choose from with differing stories has me intrigued as well. All in all, unleashing psychic combos on a myriad of foes sounds like it could be an incredibly entertaining ride!
by Audra Bowling
---
She Dreams Elsewhere
Platform: Microsoft Windows, macOS, Linux, Nintendo Switch, Microsoft Xbox One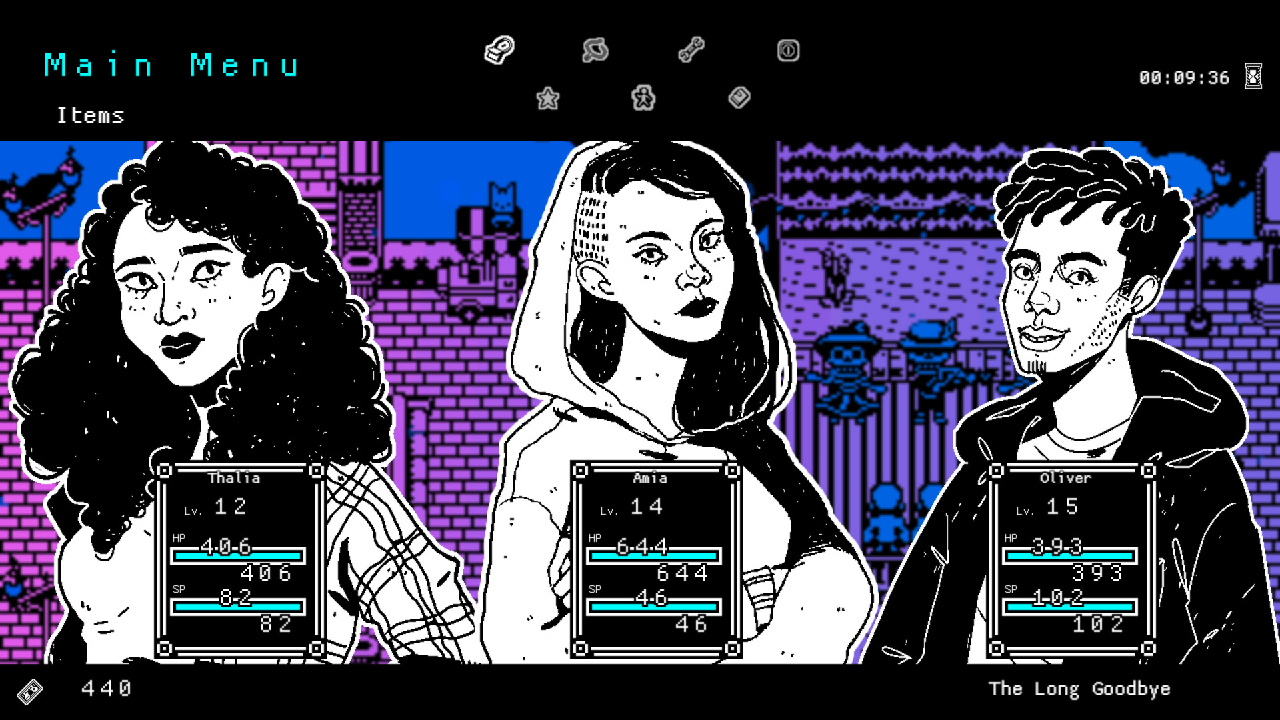 When I saw the first trailer for She Dreams Elsewhere, an RPG from Studio Zevere's Davionne Gooden, I couldn't help but be entranced by the surrealist fantasia leaping out from the screen. There's a strong influence of classics such as EarthBound here, but She Dreams Elsewhere has a masterful grasp of atmosphere that creates an entirely unique experience.
We've seen a few RPGs in recent years begin to wrestle with issues such as mental health and anxiety, but I'm very excited to see these themes addressed through the lens of the game's main character, a Black woman named Thalia who challenges the nightmares at the heart of her struggle. It's certainly an ambitious undertaking for Gooden's solo development, but this game has already moved me with a powerfully empathic demo, and I can only see this affection growing when we get to experience She Dreams Elsewhere fully in 2021.
by Eva Padilla
---
Shin Megami Tensei V
Platform: Nintendo Switch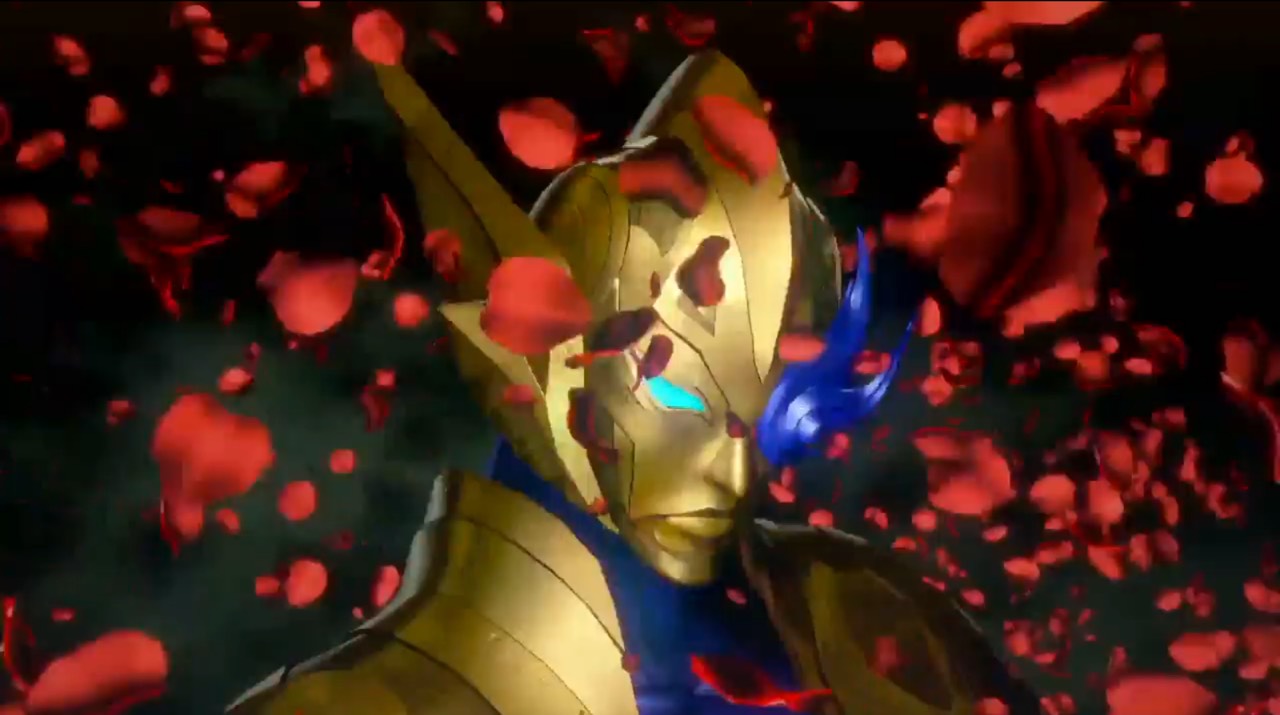 Much about Shin Megami Tensei V remains shrouded in mystery, which is weird when you consider that it was announced back in 2017. Series fans have been champing at the bit for more information, but at long last, the next mainline entry in the Shin Megami Tensei series has a release window. I, for one, am ready for another romp through post-apocalyptic Tokyo. With the director of Shin Megami Tensei IV, Kazuyuki Yamai, taking a producer's role this time around, we hopefully have a lot to look forward to from this Nintendo Switch exclusive.
by Peter Triezenberg
---
Shin Megami Tensei III Nocturne HD Remaster
Platform: Nintendo Switch, Sony PlayStation 4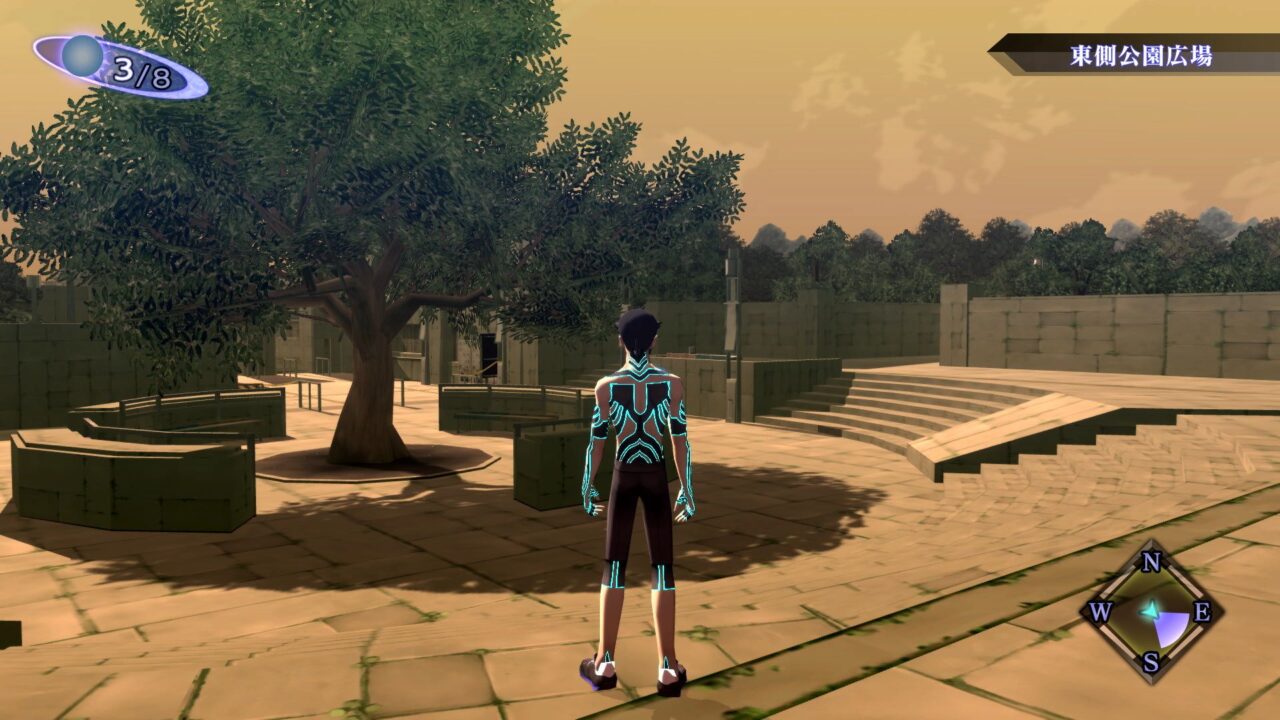 For those who, like myself, lamented how the fan-favorite Shin Megami Tensei III Nocturne was the series' only title to not grace Nintendo's platforms, the 2021 HD Remaster, arriving on both Nintendo Switch and PlayStation 4, is a rerelease worthy of celebration. For returning fans who experienced the game's international release, Japan-only ally Raidou Kuzunoha, the devil-summoning detective, makes his appearance. But not to worry — Shin Megami Tensei III Nocturne HD Remaster still features Dante from the Devil May Cry series, albeit through DLC meant to replicate the Japanese Maniax edition of the game where the dashing devil hunter first appeared. From the smashing soundtrack to the iconic Kazuma Kaneko character designs, this 17-year-old classic will be warmly welcomed onto modern hardware.
by Niki Fakhoori
---
Tales of Arise
Platforms: Microsoft Windows, Microsoft Xbox One, Sony PlayStation 4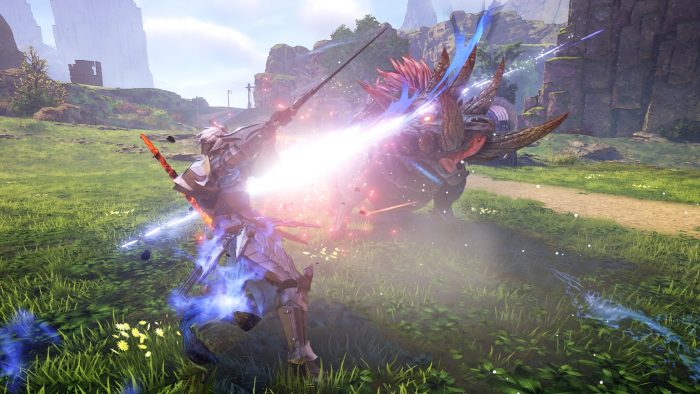 Two worlds, one withholding advances in magic and technology from the other as a means of establishing dominance, are in conflict. A chance encounter between two denizens from opposing sides results in a journey that alters the fate of both realms. Right. That setup should sound familiar to fans of specific Tales of games, but the stunning early glimpses of gameplay from Tales of Arise are unlike anything ever seen in Bandai Namco's 25-years-young RPG series. Co-protagonists Alphen (from the downtrodden Dahna) and Shionne (from the high-tech Rena) can unite their Artes in flashy combination attacks in the most recent interpretation of the Linear Motion Battle System (full name TBD), and I'm sure they can set aside their differences for our entertainment in 2021.
by Michael Sollosi
---
Ys IX: Monstrum Nox
Platforms: Microsoft Windows, Nintendo Switch, Sony PlayStation 4 • Release: February 2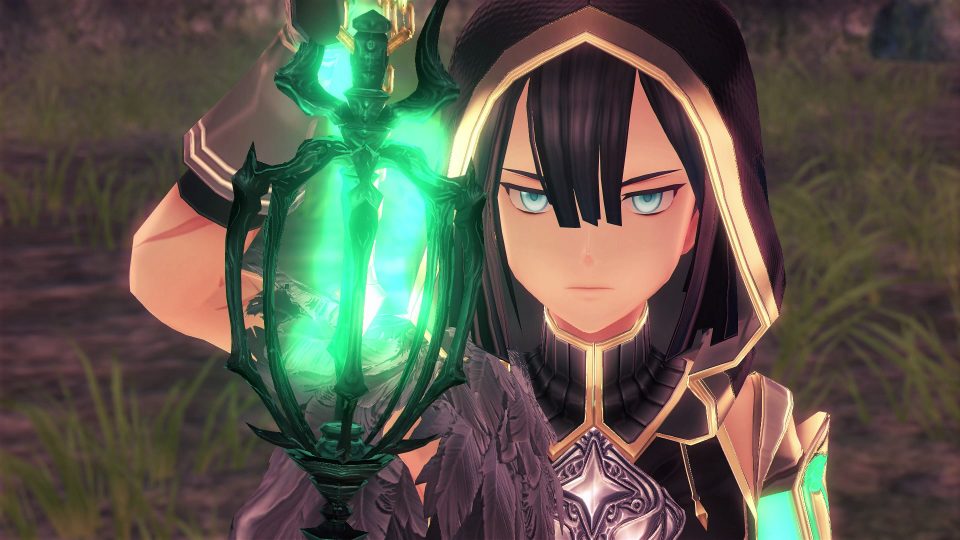 Ys IX: Monstrum Nox is another title I've been anticipating for quite some time now. The good news? This game actually has a rather concrete release date for 2021! Falcom titles always offer quality gameplay experiences, and I adore the fine-tuned action RPG elements of the Ys series tremendously. Adol and his friends have a wealth of abilities and skills to help them traverse a rather intimidating and intriguing prison city background, and I can't wait to try out each and every one of them. Add to that what is sure to be an amazing soundtrack to really get the blood pumping during fun exploration segments and frenetic boss battles, and Adol's latest adventure could prove to be just as memorable and enjoyable as his previous ones.
by Audra Bowling