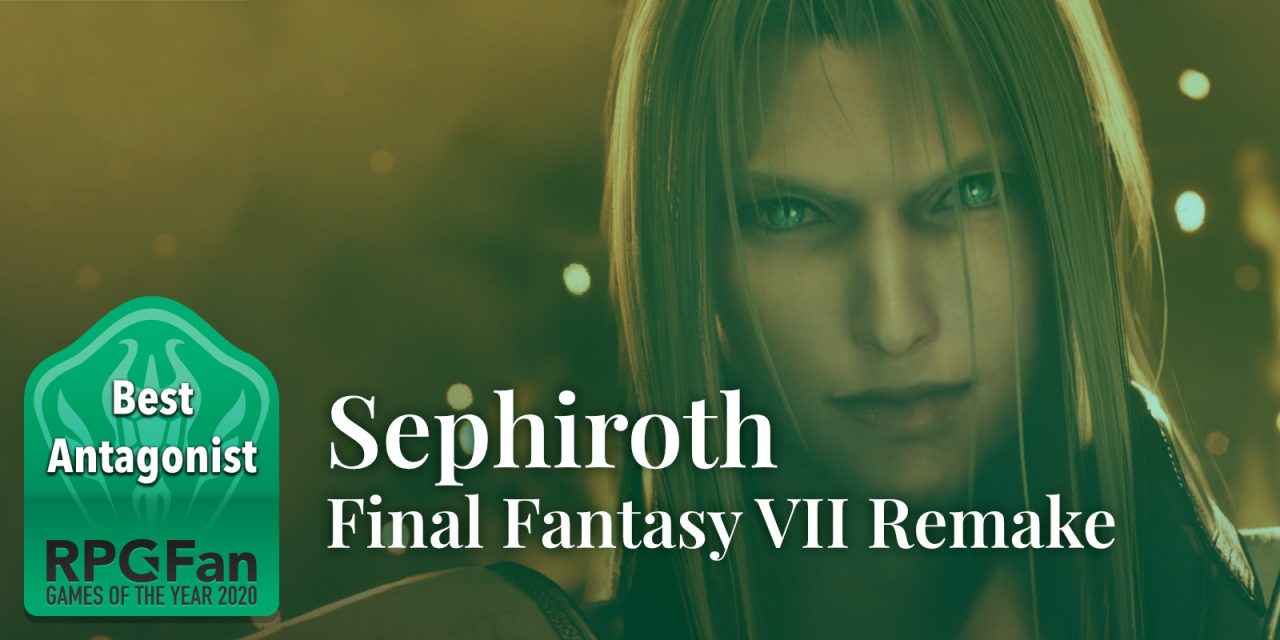 Winner: Sephiroth (Final Fantasy VII Remake)
Whatever you choose to call him, Sephiroth has been a landmark villain in gaming history. One-Winged Angel, the look, and the pure cruelty toward Cloud make him easy to hate in the most affectionate way possible. Well, if you can see past his murderous tendencies. Anyway, what makes him phenomenal in Remake far surpasses anything we saw in the original game. As divisive as Remake's trajectory and ending are, one cannot argue that Sephiroth's machinations haven't ignited the imaginations of fans worldwide. In fact, just as Cloud is haunted by memories and how Sephiroth fits into the puzzle that is his life, we experience much the same: will Sephiroth ruin the thing we love, and can we forgive him if he does? Whatever happens, we'll inevitably feel strongly about it, and that's what excellent antagonists do.
by Bob Richardson
---
Runner-Up: Hades (Hades)
For many, Hades is not only Zagreus' father. Each cruel remark scars you with the same intensity as his spear swings. Each loss to him reminds you of the shortcomings your own father insisted you possess. What you attempt is embarrassing and in vain. Nothing you do is good enough. You will never amount to anything.
But you're a survivor, and you keep trying. Even if he doesn't recognize it, you will succeed. And with enough successes, he opens up, granting Zagreus the communication and healing that, heartbreakingly, not everyone receives — that you may not have received.
You are strong, and still you survive. Because unlike the depths of the underworld, the cycle of familial cruelty is something you can break free from.
by Niki Fakhoori
---
Readers' Choice: Best Antagonist
Winner: Sephiroth (Final Fantasy VII Remake)
Runner-Up: Gilliath Osborne (The Legend of Heroes: Trails of Cold Steel IV)
Game Awards for Best…
Element Awards for Best…
And Finally…