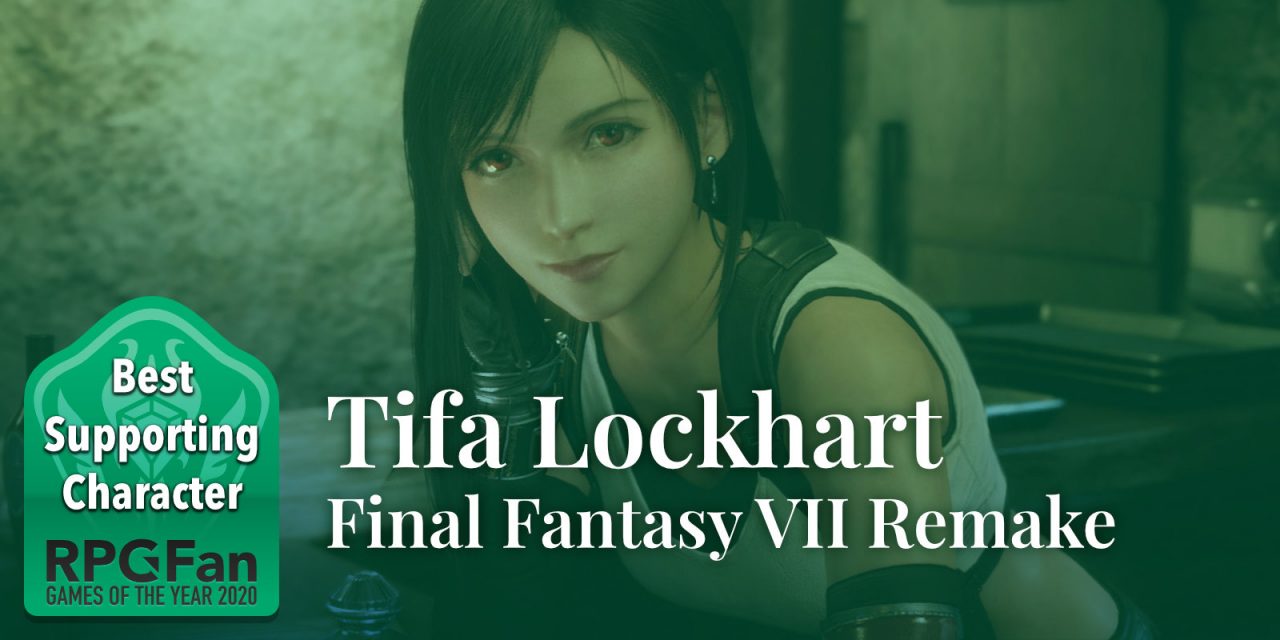 Winner: Tifa Lockhart (Final Fantasy VII Remake)
Tifa was already an iconic character for her martial arts prowess and motherly, caring nature, but Final Fantasy VII Remake has allowed her to flourish. While caring and friendly, she's also insecure, and this is where her iteration in Remake stands out. Even when she's unsure about hurting others to achieve her goals, she will drop everything and do anything in order to save her friends. She's also the most fun character to control in combat, with fast movement and a variety of combos that are satisfying to pull off. But the best thing about the game, and Tifa, is her adorable friendship with Aerith. They both deserve to be in this spot, but for Tifa in particular, her strength, caring nature, and her willingness to learn and explore her insecurities is what makes her special. This is the best version of the bartender of 7th Heaven that we will ever get. Until the next entry, at least.
by Alana Hagues
---
Runner-Up: Aerith Gainsborough (Final Fantasy VII Remake)
I've always loved Aerith. From the opening moments of the game all the way through to the end of her story, the original Final Fantasy VII, she is full of hope, life, and toughness in almost equal measure. Her categorization as a boring nice girl has never been accurate, as Alana so eloquently points out in her amazing piece on Aerith. The creators of Final Fantasy VII Remake clearly understood this as well, and they have made her character jump off the screen in this new version, capturing and making obvious what Aerith has always been. Add that to the fact that she's even more vital to the plot this time around, and we have a more than worthy runner-up for Best Supporting Character.
by Zach Wilkerson
---
Readers' Choice: Best Supporting Character
Winner: Aerith Gainsborough (Final Fantasy VII Remake)
Runner-Up: Tifa Lockhart (Final Fantasy VII Remake)
Game Awards for Best…
Element Awards for Best…
And Finally…