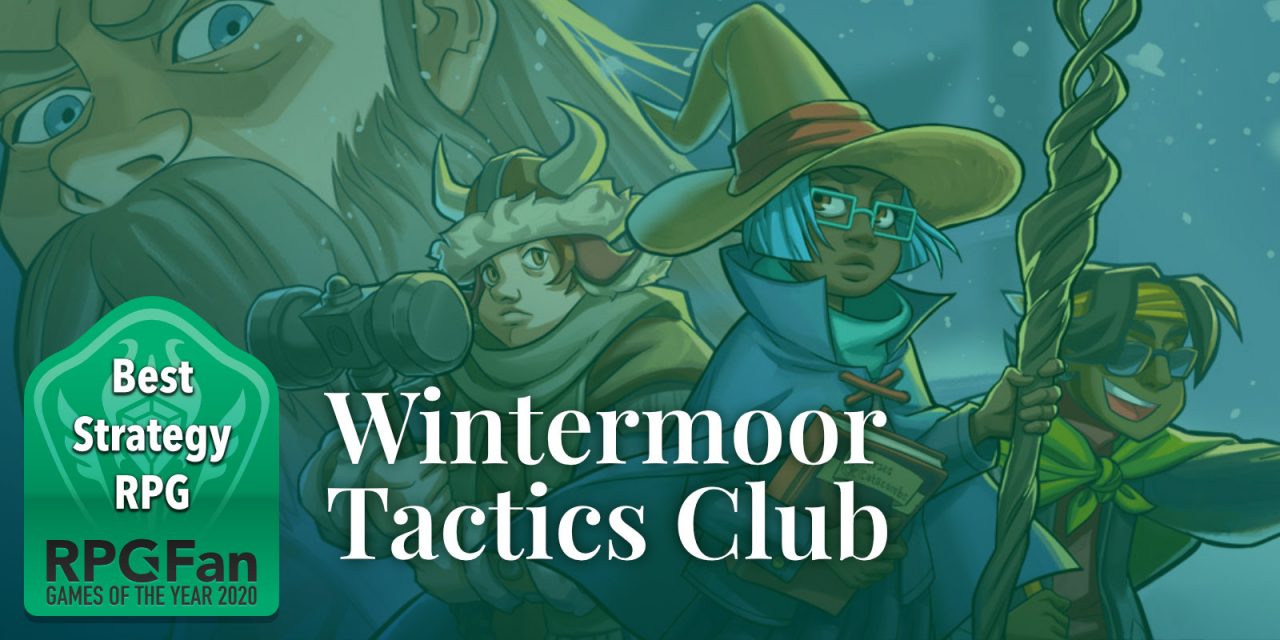 Winner: Wintermoor Tactics Club
Wintermoor Tactics Club is a charming and witty strategy RPG with visual novel elements about the adventures of a delightful young lady named Alicia and her tabletop gaming club. Although both strategy RPGs and tabletop games are sometimes seen as cumbersome stat-fests, with esoteric rule-filled tomes that are intimidating for new players to get into, Wintermoor Tactics Club makes both SRPG and tabletop gaming feel warm and inviting for anyone and everyone to try. The gameplay is fun and accessible for more casual players, yet also has a fair bit of depth for more seasoned players and offers multiple variables of difficulty for an optimal experience for all. Wintermoor Tactics Club also boasts lovely graphics, great music, and a fun story featuring a vibrant cast of beautifully designed and diverse characters that players should talk to multiple times. With so much to like about Wintermoor Tactics Club, it stands to reason that this "cozy tactics RPG" is RPGFan's strategy RPG of the year.
by Neal Chandran
---
Runner-Up: Crusader Kings III
While Paradox's grand strategy games might be intimidating to get into, Crusader Kings III might be their most accessible, especially to RPG fans. The fun of Crusader Kings III is being able to play it any way you want. You can conquer, focus on building up at home, or take on missions to kill troublesome subjects; your domain is your playground. When your character eventually dies of old age, you can keep playing as your son or daughter and play a new way based on their personality. Combat has been revamped from Crusader Kings II and is now more in-depth, with unit types playing a much larger role in determining the outcome of battles. Crusader Kings III probably isn't that well-known as a role-playing game, but it's a title that you can easily lose yourself in as you play God with your domain.
by Nathan Lee
---
Readers' Choice: Best Strategy RPG
Winner: Crusader Kings III
Runner-Up: Fae Tactics
Game Awards for Best…
Element Awards for Best…
And Finally…