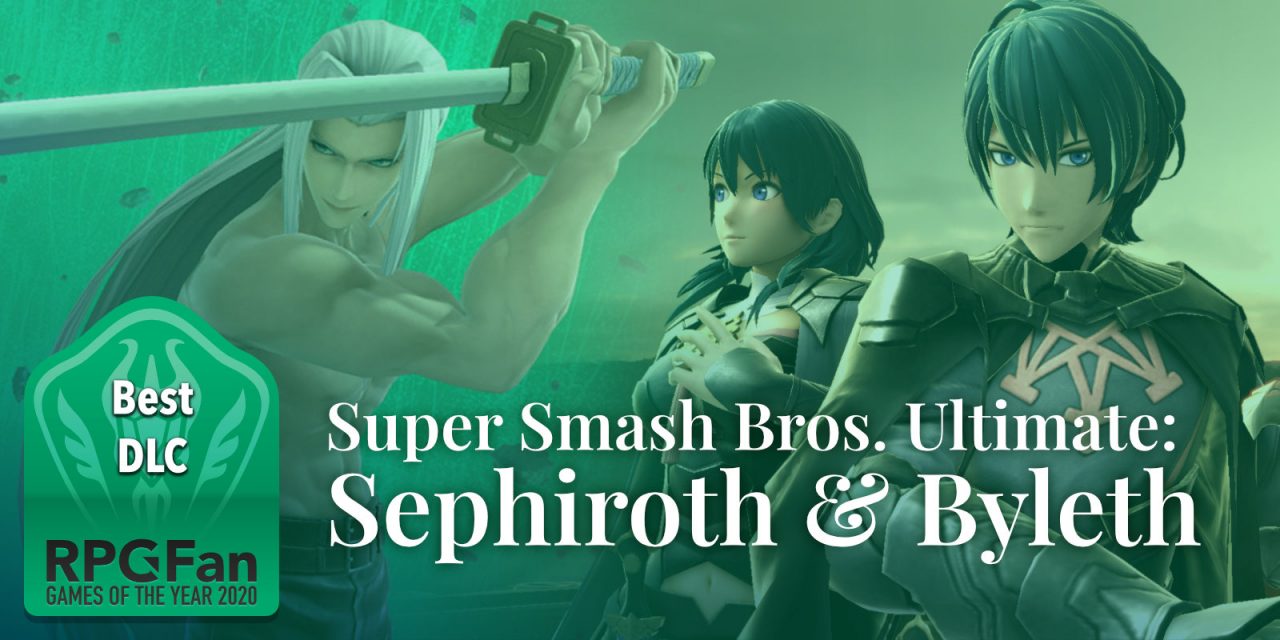 Winner: Super Smash Bros. Ultimate: Sephiroth & Byleth
RPG fans have been spoiled for representation in Super Smash Bros Ultimate. This year, we got two RPG powerhouses: Byleth from the Switch hit Fire Emblem: Three Houses and Sephiroth from the all-time classic Final Fantasy VII. While fans might have balked at yet more sword-wielding RPG characters, they found each offered something new to the game. Byleth's armory brings a uniquely heavy moveset to the party, while Sephiroth's giant Masamune grants range and some unique edge guarding, making him the villain we all know him to be. Of course, alongside each, we got a wealth of beautiful new music, new stages, and new Mii outfits, including the much-requested Geno (well, in some form at least). Taking surprising additions and making them unique in unexpected ways is all in a day's work for Sakurai and team.
by Wes Iliff
---
Runner-Up: Cadence of Hyrule DLC
For me, great DLC is about giving me more of what I loved about the game in the first place. And in that spirit, it's difficult to beat Cadence of Hyrule's three 2020 DLC packs. The first added in several new playable characters, putting new spins on the engaging rhythm-based gameplay. The second gave us three entirely new remixes (metal, dance, chiptune) of the already spectacular soundtrack. And finally, the third DLC included yet another character with a brand-new campaign and storyline. If you enjoyed Cadence of Hyrule when it first came out, then 2020 has given you three outstanding reasons to return and, once again, save the Kingdom of Hyrule from evil!
by Jonathan Logan
---
Readers' Choice: Best DLC
Winner: Fire Emblem: Three Houses – Cindered Shadows
Runner-Up: Super Smash Bros. Ultimate: Sephiroth & Byleth
Game Awards for Best…
Element Awards for Best…
And Finally…