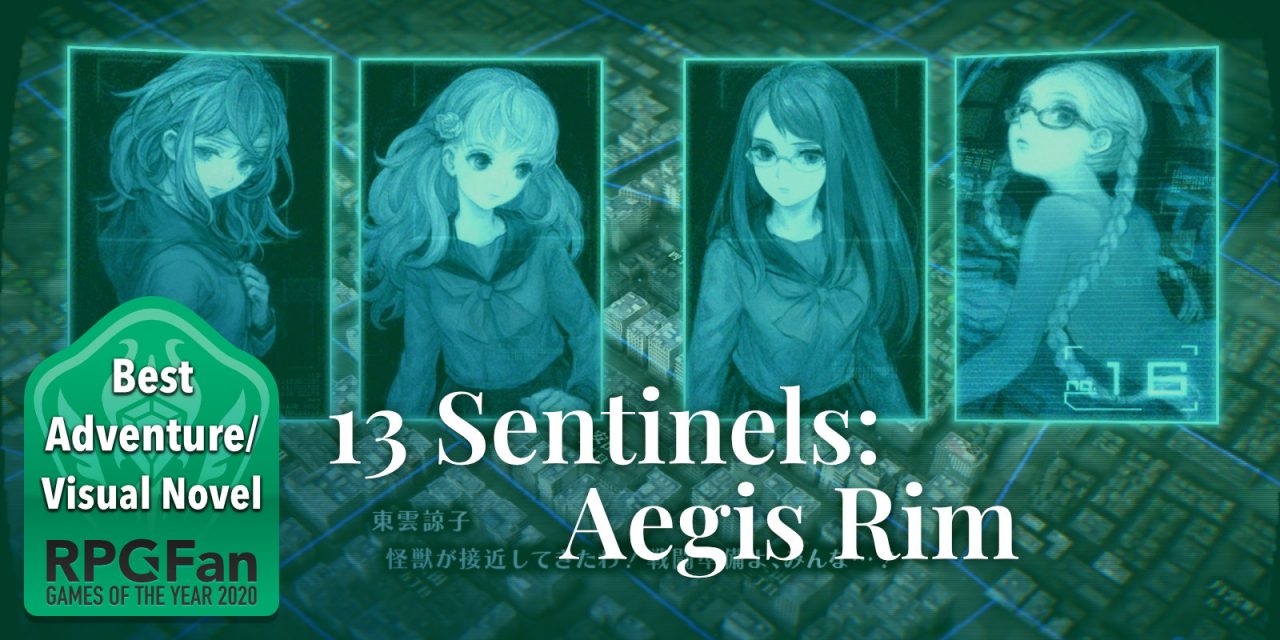 Winner: 13 Sentinels: Aegis Rim
13 Sentinels defies categorization. The moment you think you've pinned it, 13 Sentinels upends the board and starts playing a new game. But what makes 13S special is that despite playing with your expectations, mixing a wide variety of influences, and tossing wildly different gameplay styles your way, the game might be one of the most cohesive releases this year. Every element of the game is part of a clear and powerful voice. It's unlikely you'll have the same experience as someone else playing 13 Sentinels. Giant plot revelations will happen at different times, in different places, despite everyone having seen all of the same pieces of the puzzle by the end. What truly makes 13 Sentinels stand out is, no matter how you play it, you'll walk away feeling like you've experienced something deliberate, meticulously planned, and impeccably executed. And it's hard to shake the feeling that you'll never experience anything quite like it again.
by Wes Iliff
---
Runner-Up: Kentucky Route Zero: Act V
When I seek out any representations of this present hyperreality, I frequently find myself in tension. Despite my ideology, I don't pine for revolution or solutions when experiencing another world. I want to be understood.

Kentucky Route Zero is a masterclass in empathy. Like the previous four entries in this wonderful series, Act V isn't looking to preach. Here is not the place for a breakdown of power structures or how we set about dismantling them. It's a game where people are hurt by forces beyond their control. Why is everyone out of work or in debt? There's a clear answer, but same as the near-biblical flood that washes over the town in this final act, all things seem to be as natural as gravity when we've become so deeply separated from any meaningful sense of agency.
Let Kentucky Route Zero sit with you for a spell. This ain't your roadmap. This is your companion.
by Eva Padilla
---
Readers' Choice: Best Graphic Adventure or Visual Novel
Winner: 13 Sentinels: Aegis Rim
Runner-Up: Sakura Wars
Game Awards for Best…
Element Awards for Best…
And Finally…