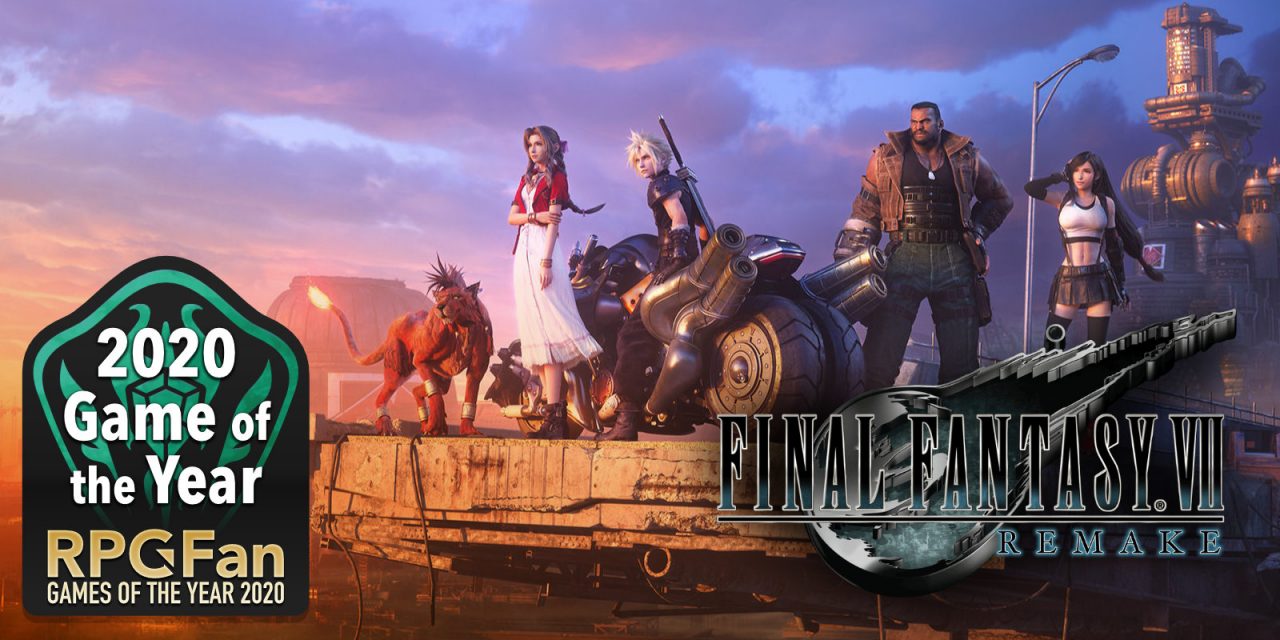 Winner: Final Fantasy VII Remake
It's the game that has redefined the remake. Not content to merely remaster and upscale the existing content, Nomura, Hamaguchi, and Toriyama decided to strip it apart and reconsider what Final Fantasy VII as a whole could mean. While some of their choices have been polarizing to players, I've fully embraced the game for its triumphs. There's a real marriage of narrative and meta-analysis at work behind the scenes with how the plot has been reworked, and I can't wait to see where many of the plot threads go.
In one sense, FFVIIR can only be partially reviewed, owing to being "Part 1" of a future whole, but it's filled with great new personalities, fleshed-out characters from the original, and plot threads that are better developed and more thoughtfully explored. By example, players get to spend much more time with the Avalanche team, which was a fantastic highlight for me and many others I've spoken to. It's given me new respect for Biggs, Wedge, and Jessie, with backstory and connective moments that simply didn't exist before.
Yes, it took years and changing development teams to come out, but the final results have paid off. Combined with an outstanding combat system, top-tier graphical treatment, and some breathtaking setpieces, Final Fantasy VII Remake has earned our Game of the Year with flying colours.
by Emony Tjan
(Tie) Runner-Up: Yakuza: Like a Dragon
Yakuza has been flirting with RPG concepts for a long time. With over-the-top storylines, stat progression, and more mini-games than you can count, it already had a ton of the trappings of the genre. However, the beat-em-up combat was so baked into the series it honestly never occurred to me that they might take it in a turn-based direction. It works remarkably well, all while maintaining every shining element of the rest of the series. That the story features an incredible new protagonist in Ichiban, an excellent antagonist, and a real desire to tell the stories of the people who fall through the cracks in society is just a bonus.
by Zach Wilkerson
---
(Tie) Runner-Up: 13 Sentinels: Aegis Rim
13 Sentinels: Aegis Rim is easily one of 2020's best sleeper hits. Its approach to storytelling is something I have never experienced in my 20+ years of gaming. Its story subverts your expectations at every turn it possibly can, always in a way that will pleasantly surprise you, while it leaves you grabbing your head wondering where the story could possibly go. This game is also wrapped in some of the most beautiful art to grace this console generation and a killer soundtrack to match. Upon finishing the game myself, I finally learned what it meant to feel "empty inside." I knew that I had just experienced something incredible, and it honestly took me a few days to return to my normal gaming routine. It's a game truly like no other. A unique gaming experience can still exist in 2020: It's right here in 13 Sentinels.
by Nathan Lee
---
Readers' Choice: Best RPG (or Adventure Game) of 2020
Winner: Final Fantasy VII Remake
Runner-Up: The Legend of Heroes: Trails of Cold Steel IV
Game Awards for Best…
Element Awards for Best…
And Finally…