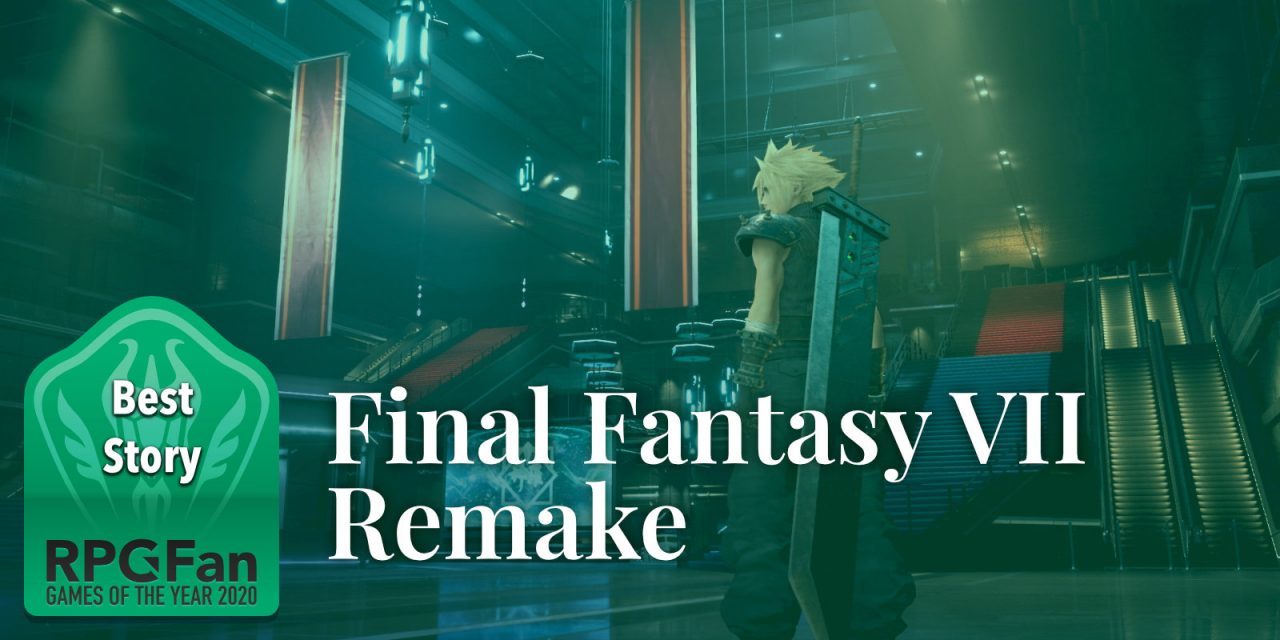 Winner: Final Fantasy VII Remake
It almost feels like cheating, adapting a small sliver of Final Fantasy VII's classic story, entrenched in our hearts for 23 years. But for FFVII:R, the writers avoided simply cloning the original tale, offering a nuanced adaptation that took our heroes in new directions while keeping in the same spirit. Cloud, Barrett, Tifa, and Aerith's quest to stop an evil corporation sucking up the world's resources felt even more relevant in 2020 than in 1997. You're often placed at ground level, next to the average citizen of a Midgar that feels alive, making you feel the weight of your squad's actions. Nearly all of the new material, like a spooky, but heartfelt ghost story in the Train Graveyard, hits too. Some of FFVII's more problematic elements, namely the infamous cross-dressing scenes, get a positive spin. This remake is the rare, refreshing bit of nostalgia that acknowledges the past not to wallow in it, but to move forward. And we can be excited for games to come in the series, as we know where the story goes next… or do we?
By Abraham Kobylanski
---
Runner-Up: 13 Sentinels: Aegis Rim
When giant robots are the least exciting element in the game, you know 13 Sentinels: Aegis Rim is doing something exceptional with its story. Each of the 13 protagonists has their own story to tell, and each could easily be its own anime series. Each story pieces together the overarching plot with a number of twists that would feel like a mess in any other game. However, everything just works. But if things do prove too much to handle, the in-game database helps fill in all of the gaps. 13 Sentinels: Aegis Rim is a painstaking homage to classic sci-fi, '80s shoujo manga, and so much more in one complete package.
by Tyler Trosper
---
Readers' Choice: Best Story
Winner: 13 Sentinels: Aegis Rim
Runner-Up: The Legend of Heroes: Trails of Cold Steel IV
Game Awards for Best…
Element Awards for Best…
And Finally…