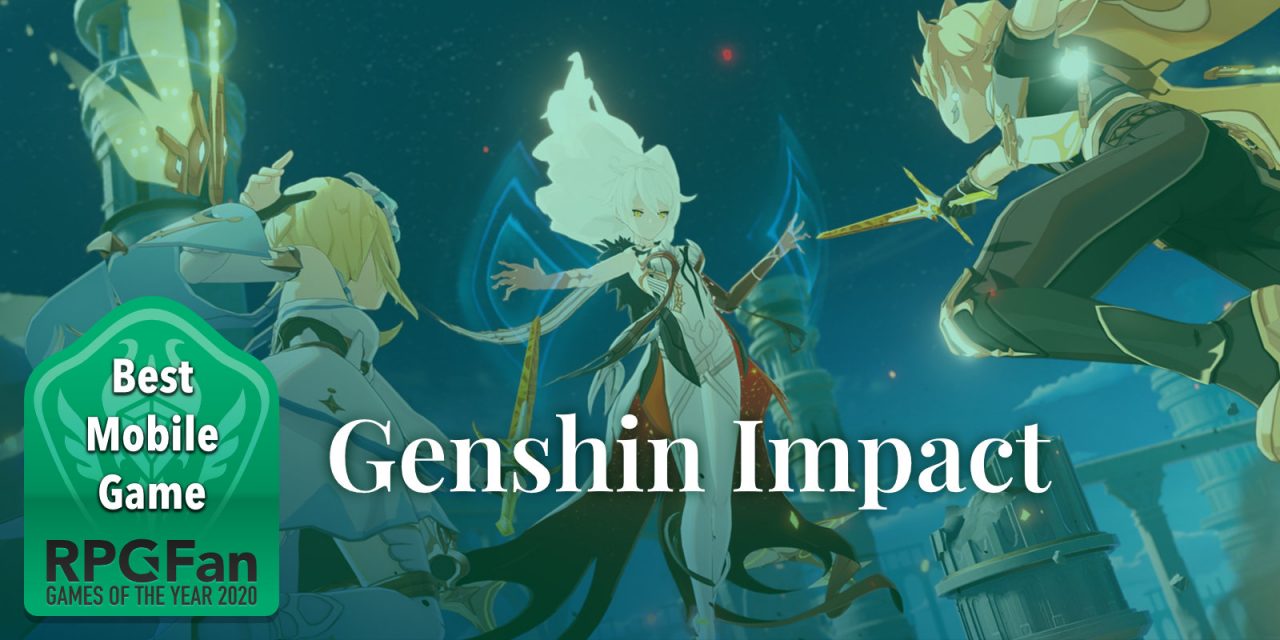 Winner: Genshin Impact
Genshin Impact is a fun free-to-play game with large areas to explore and a wealth of things to do while traversing through them. The open-world action RPG is most impressive when played on mobile devices, where some of the graphical hiccups and lag found on other platforms are virtually nonexistent. Combining a robust combo-based battle system with a ton of activities to peruse, gorgeous locales, and a beautiful music score makes for quite the impressive title on mobile devices. The world of Teyvat is filled with sights to see and puzzle-loaded dungeons to explore. Most importantly, this gacha game is playable by either putting extra money in or choosing not to do so at all! The cast of characters are a colorfully likable bunch, and the overarching plot is enough to keep one wanting to see new scenes every time they open up. If you have the time, Genshin Impact is certainly an enjoyable mobile title.
by Audra Bowling
---
Runner-Up: Tales of Crestoria
With the last flagship title in the series, Tales of Berseria, released in 2017, Tales of fans are starved. In comes Tales of Crestoria, yet another mobile entry but with characters and a plot that rival the best games in the series!
Crimes are broadcast to citizens around the world, allowing them to cast their judgment on the accusers. After committing a crime to protect his childhood friend Misella, Kanata must go on the run while bearing the crime of his sin. Add in a few more criminals or "Transgressors" to your party and a story that touches on some really dark topics, and you get a plot that could have easily been a satisfying storyline for a flagship entry in the series.
by Tyler Trosper
---
Readers' Choice: Best Mobile Game
Winner: Genshin Impact
Runner-Up: Tales of Crestoria
Game Awards for Best…
Element Awards for Best…
And Finally…