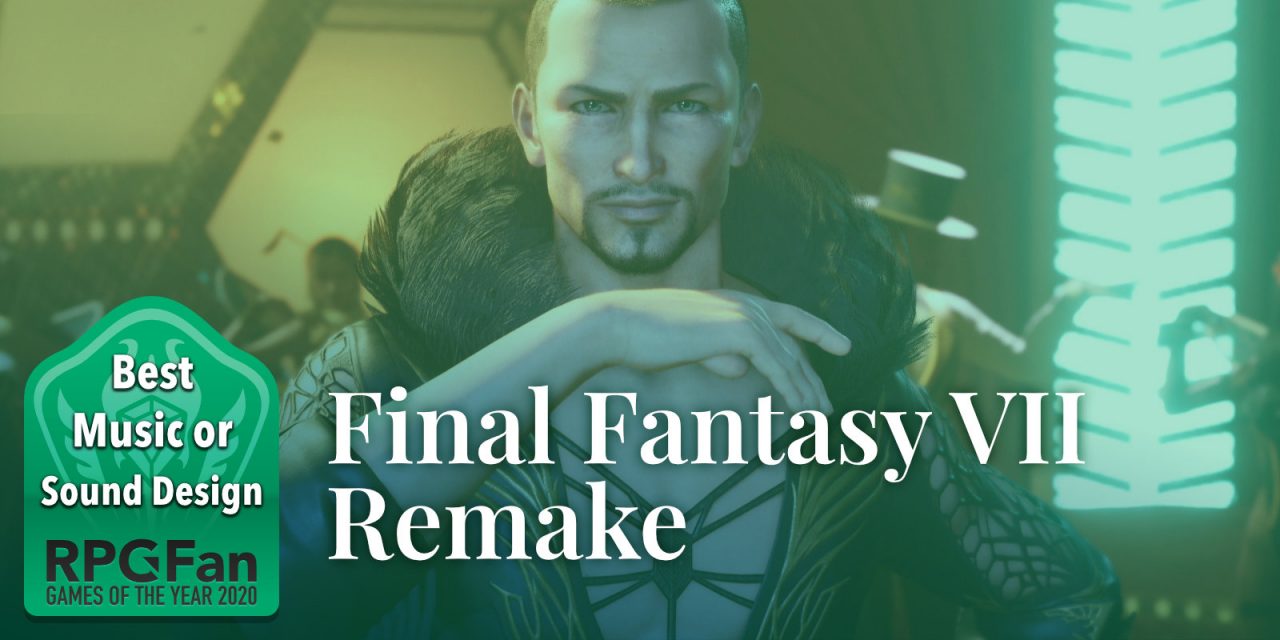 Winner: Final Fantasy VII Remake
Many remakes have crumbled under the pressure to get the sound right, but Remake set a new bar. With an entirely new cast of voices, from Britt Baron's Tifa, Briana White's Aerith, to the members of Avalanche (voiced for the first time), they have breathed new life into established characters. I also can't think of another game with musical cues that hit such a specific spot in my heart as Remake's music. Part of that is nostalgia for Nobuo Uematsu's already fantastic score for the original game, but it's the way that Remake uses music that makes it phenomenal. How boss music shifts phases as you progress through fights. When iconic pieces of music play out as you leave a building and look up at the plate. Even the new pieces match the quality of these stellar rearrangements. It's a huge accomplishment that makes this new Midgar feel believable, and the legacy of Final Fantasy VII that much stronger.
by Alana Hagues
---
Runner-Up: Final Fantasy XIV: Shadowbringers
With Final Fantasy XIV getting frequent content patches, there are always more Masayoshi Soken works on the horizon. 2020 saw plenty of new main scenario quests, raids, and other side content to keep Soken busy, and yet again, he does not disappoint. Whether it's Ruby Weapon making us crave big fat tacos, the Bozjan Front's unique music, "To The Edge" (a vocal "battle" version of Amaurot's theme), rearrangements of old primal themes from A Realm Reborn, even a piano version of Final Fantasy III's "Eternal Wind"—no score feels out of place in Square Enix's flagship MMO. And we are forever excited to find out what Soken and team has in store for us in the upcoming patches.
by Liz Maas
---
Readers' Choice: Best Music or Sound Design
Winner: Final Fantasy VII Remake
Runner-Up: The Legend of Heroes: Trails of Cold Steel IV
Game Awards for Best…
Element Awards for Best…
And Finally…