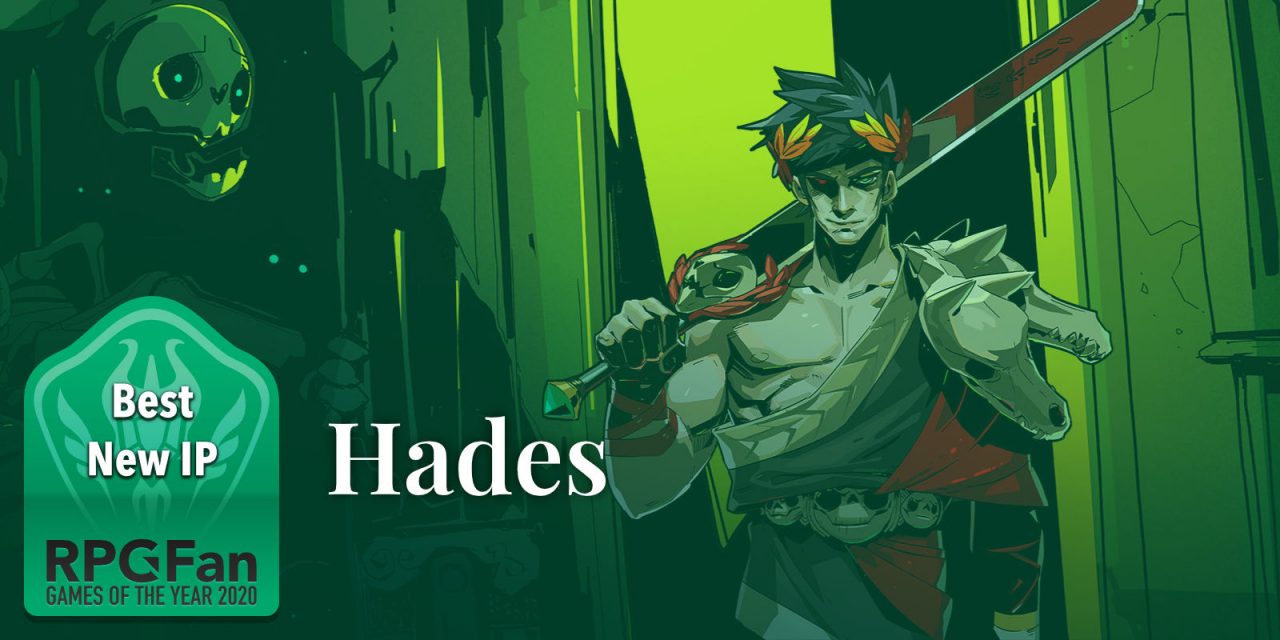 Winner: Hades
The best new intellectual property of 2020 is, ironically, steeped in one of the oldest collections of folklore to survive antiquity. Hades' charming characters, tightly designed action, and faithful—even gleeful—interpretation of Greek myth captivated existing lovers of roguelikes and even made some roguelike-disdainers into new fans (including yours truly). The residents of the underworld and Olympus alike are brilliantly likable, and the context of Zagreus dying over and over in his repeated attempts to escape, only to return home every time (because that's what happens when you die in Greek Myth) is a perfect match of world and genre. Hades' future is uncertain, as Supergiant Games typically doesn't dabble in sequels or post-release content, but that might change with the enthusiastic reception Hades continues to receive and the endless potential of its new story in an old setting.
by Michael Sollosi
---
Runner-Up: 13 Sentinels: Aegis Rim
Vanillaware never rests on their laurels. While most development teams find a niche and stick to it, the only real unifying factors for Vanillaware's works are a gorgeous audiovisual package and an impressive standard of quality. With 13 Sentinels, however, they went a step further. Not satisfied to execute a perfect example of an existing genre, they pushed genre boundaries, including elements of visual novels, adventure games, and strategy games all wrapped up in the kind of heady themes you'd usually find in some of the most respected and beloved stories of all time. In making something so unique, it's hard not to hope for a sequel, though Vanillaware's track record implies they'll leap to perfecting yet another new genre from here. No matter what they do next, it's good for everyone that Vanillaware is out there making unique works and pushing the medium forward.
by Wes Iliff
---
Readers' Choice: Best New IP
Winner: 13 Sentinels: Aegis Rim
Runner-Up: Hades
Game Awards for Best…
Element Awards for Best…
And Finally…